Hi guys! Happy Saturday! Hope you're having a fabulous weekend so far

So glad you liked the Fitness Fashion Friday post!
The last class of the day yesterday was Glutes, Guns and Guts.
For the workshop, we each had to grab a bender ball, Glider discs and a stability ball.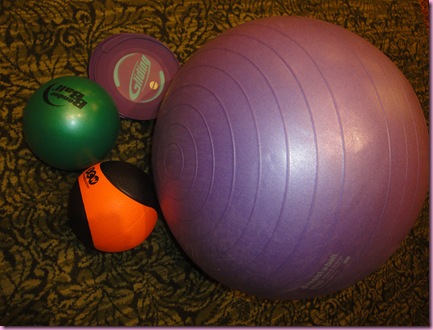 We used each tool to use different ways to target booty, arms and core.
Fun with balls: (heh heh)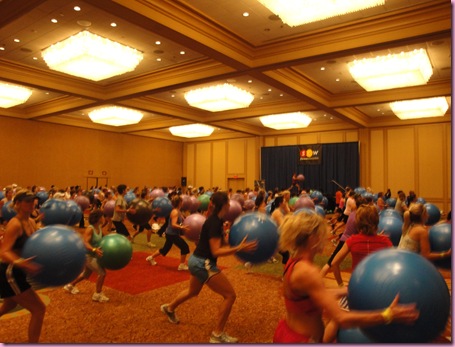 I LOVED this class and got a lot of new ideas for my personal training clients. (One is listed at the end of this post)
After the workshop, the pilot picked me up and we met friends for dinner at my fave- Seasons 52.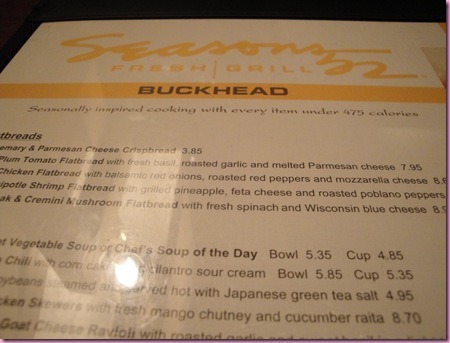 I started the Friday party with a glass of Riesling: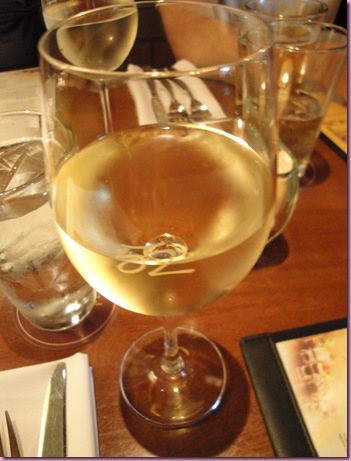 and we all shared a mushroom appetizer and some edamame with green tea sea salt: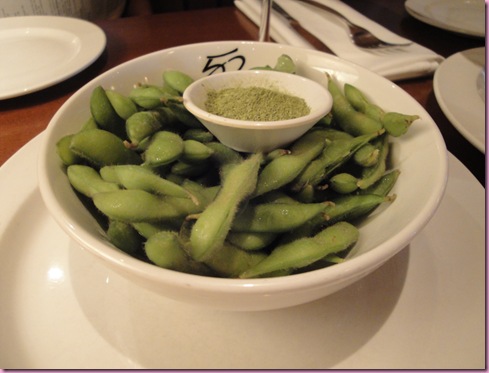 For my entree, I chose the Tuna Niciose with warm vegetable salad and asked for no potatoes. The veggies in this one were lovely: fennel, roasted tomatoes, red peppers, arugula and kalamata olives.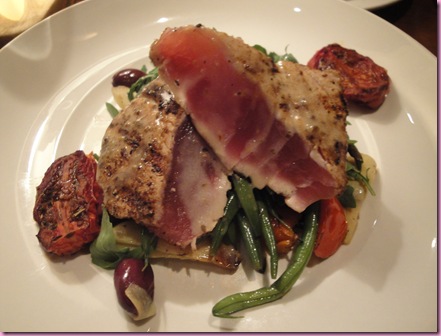 The portion was HUGE and I almost finished it off- I was starvin' like Marvin after the workshop. Even though dinner was glorious enough to leave me with a goobery smile on my face, the best part was yet to come… DESSERT

I'm pretty sure that going to Seasons 52 and not getting dessert is illegal some states

I rolled with the usual carrot cake: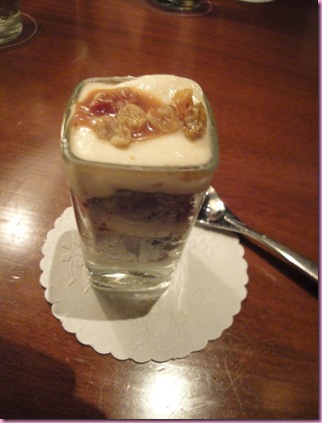 and the pilot and I split the Baklava: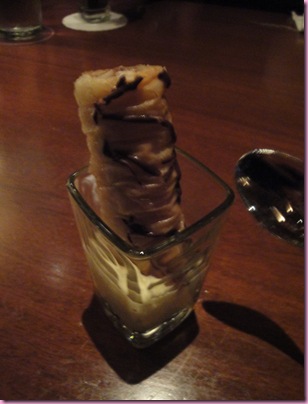 Ahhhhhhmazing

It was so awesome to see my friend Hayley and her husband. Hayley was my neighbor, pool buddy and vino companion, but since she's moved to Atlanta I've missed her like crazy. It was good to catch up

Well I'm heading back to the conference and rocking out my new Zumbie wear!

On the schedule for today:
-Bodyjam (my first time taking this one!)
- Restore the Core
-Zumba Toning
-Steptonic and
-Bikini Bootcamp (I might try to change this class… I just found out it's a water workout)
See ya this afternoon with a re-cap

Have a wonderful day <3
xoxo,
G
Today's tip: Switch up your standard one-leg squat. Standing in front of a stability ball, place one heel on top of the ball and slide it forward slightly. Keeping your shoulders upright and core engaged, sit your booty back and squat making sure your standing knee doesn't extend past your toe and then come up. Complete 10-12 reps and switch to the other side. Burrrrrrn baby burn