Hi guys

Happy Sunday! Hope you're having a lovely and relaxing morning.
Last night's dinner party was a lot of fun. The pilot is commander of one of the flights in the squadron, so he invited his flight and their wives over for dinner. I was a little nerviosa because there were quite a few people whom I don't know very well, but it ended up being a great night.
We had a variety of cocktail mix-ins set out: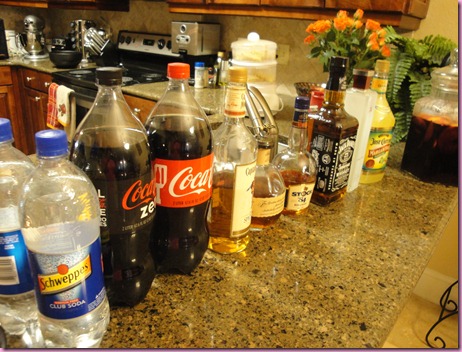 Plus Sangria, with red wine, brandy, fresh OJ, POM juice, apples, peaches and oranges: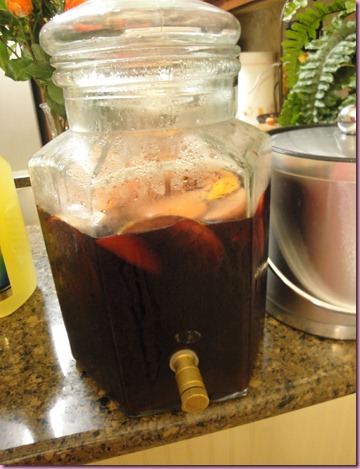 Drink garnishes (lime wedges and orange zest)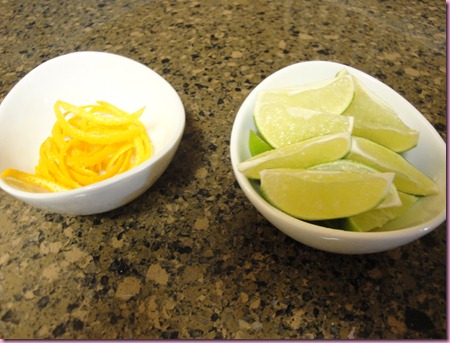 A Mexican cooler full of different types of beer: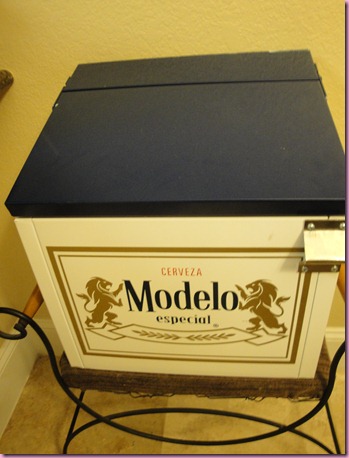 (My nana surprised the pilot with that cooler when we lived in Tucson- he loves it)
And appetizers.
Scoops + Herdez Salsa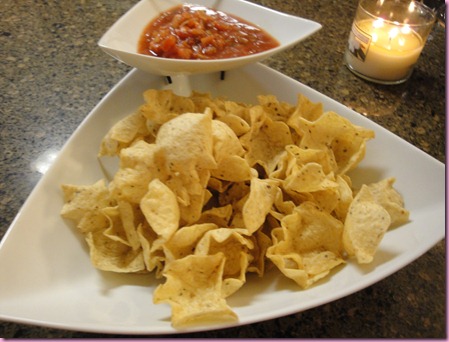 Brown rice chips, blue corn chips and pico: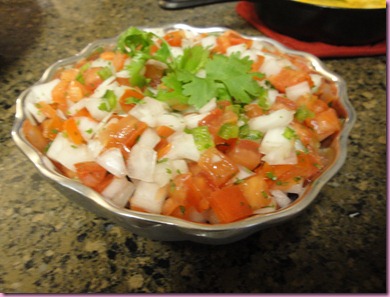 (Jeni brought the pico, and it was AWESOME)
Guacamole: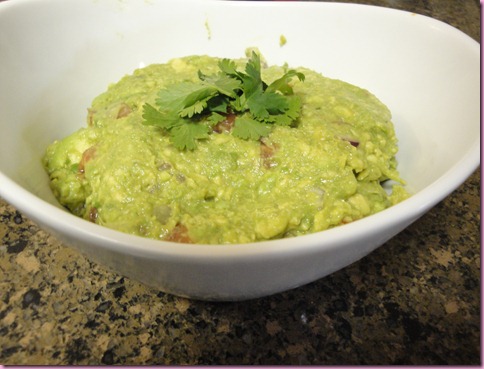 (I used 6 avocados for that bowl full)
Queso with green chile vinaigrette:
(Sorry for the blurry pic- most people that came over don't know about the bloggy)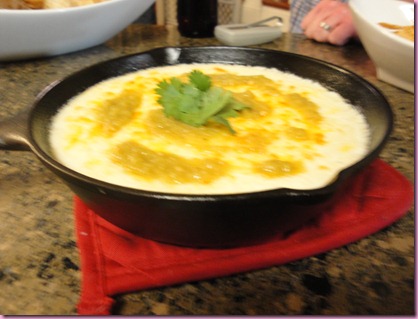 For entrees, there was chopped salad: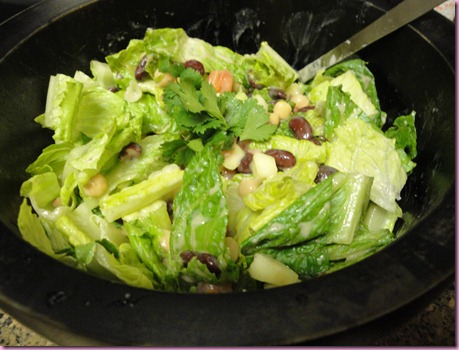 Tamales: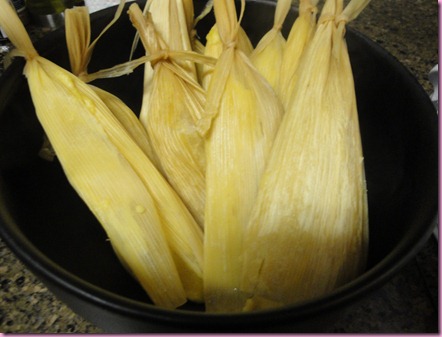 Chicken enchiladas: (2 trays full)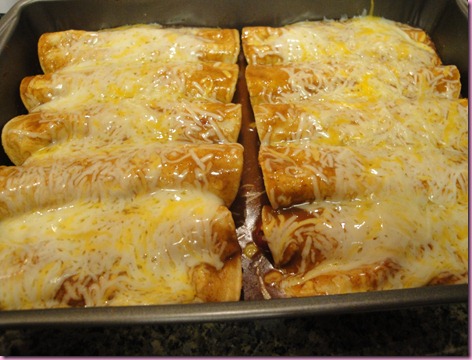 Vegetable and goat cheese enchiladas with Ezekiel tortillas (guess who these were for??

Some friends tried them, too and liked them)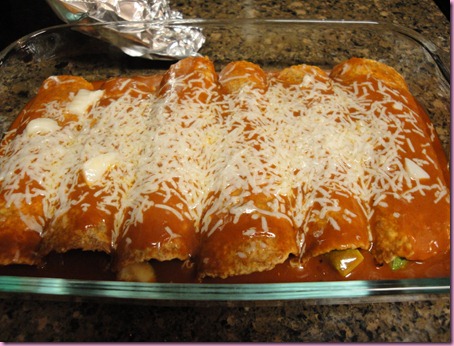 My plate: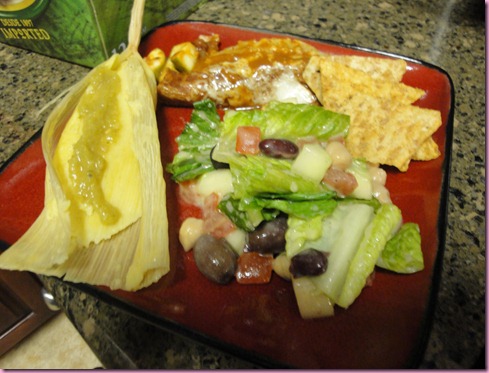 The best part?
The tres leches cake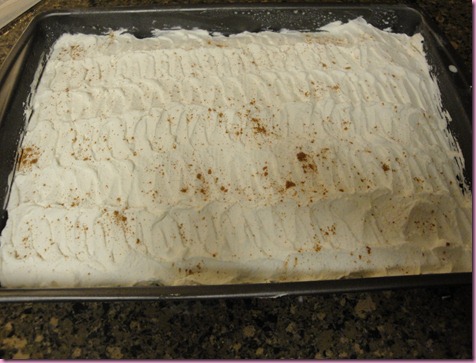 Served with a single organic strawberry: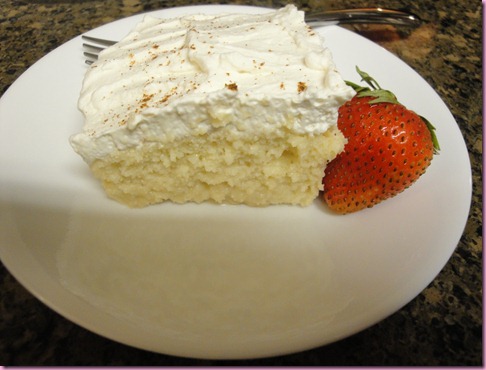 and Molten chocolate coffee (from Fresh Market).
I had about a third of a piece of the cake since cow's dairy gives me a stomach ache and volcanoes on my face, but it was like heaven. This recipe is absolutely perfect- not too soggy, and holds its shape well.
It was a lovely evening with lovely company

When everyone left, I did what any girl would do…
put on comfies, grabbed a baggie of brown rice chips (I didn't get to snack on many since I was helping with drinks and orchestrating the food cooking times)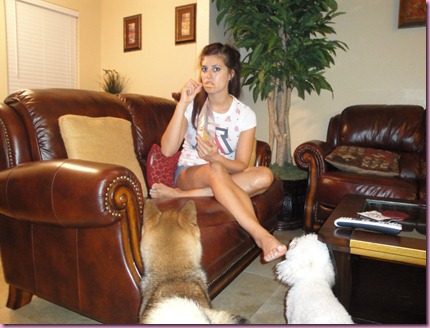 and crashed out with my Bella.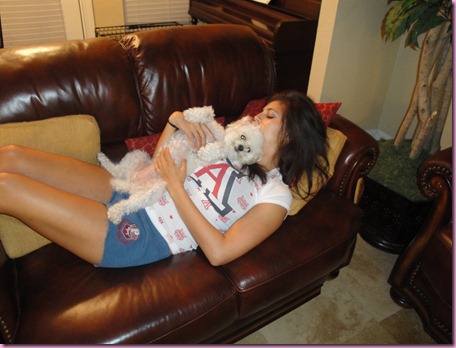 We're off to Best Bizzle to pick up Pinkie (my laptop is fixed!!) and going to Indian and the dog park with friends tonight.
Have a lovely Sunday!
xoxo,
Gina
Here are some blast from the past dinner parties we've had:
-Tarts, Shrimp and Dirty Bananas