Hi friends

How are you?? Hope you're having a wonderful day <3
Guess who's here to be my roadtrip buddy??
the Madre!
Today, we're embarking on a little adventure: moving me and the puppers from Orlando to Tucson.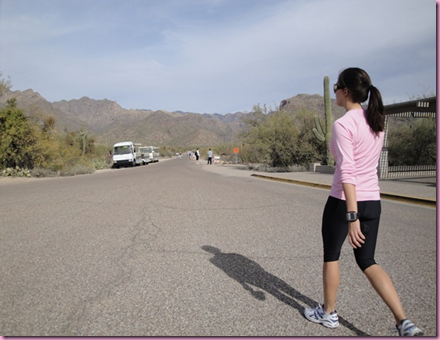 The original plan was to stay in Orlando until the Pilot gets home.
Well, not quite the story anymore.
Don't get me wrong, I LOVE Orlando. I'm more thankful than I could ever begin to describe about the amazing friendships I've built here, the inspirational yoga and Dance Trance classes, and my crazy love for the Orlando lululemon family.
As you guys know, not everything in my life makes it on the blog, and ever since I got here, I've been really unhappy.
Let me start from the beginning….
Last time the Pilot was gone for a long span of time (he was home for ten days in a three month period, after being gone fairly often the year before that- I calculated that he was home about four months total out of this whole year), a little black cloud started to creep over me. I was having so much fun with my friends in Valdosta, working out, pouring my heart into teaching/training and the blog, but as soon as I got home at the end of the day, the loneliness would take over. Many nights were spent sobbing in bed, curled up with the puppies, debating on why/how I got myself into this lifestyle. 99% of the time, I'm proud to say I've been really strong, but sometimes the leaving, unknown, worry and stress can become too much, even for the toughest peeps.
Then, the Pilot came home, we took a beautiful vacation and had an incredible summer together before he had to leave again. I knew I wanted to get out of Valdosta after what happened during my last time alone, and we had a big debate about whether I should go to Orlando or Tucson. I chose Orlando since it was closer and would be easier to move to, and the family that lives there kept pleading me to come to Orlando -they said the dogs and I would be fine and we would have so much fun… something in my heart was still telling me to go to Tucson. I thought I'd be ok for this deployment since I'd have work, family here, and a lot of options in Orlando. It was the *easier* choice, so I rolled with it.
With fitness, friends and my crazy travel schedule (Chicago, New York, San Francisco, Valdosta to visit friends, Tucson)…
I managed to keep my mind off things, but started to become the brunt of some very negative energy. Without going into specific incidents, the constant negativity, jabs, treatment of my dogs and personal belongings, and sarcasm eventually brought the black cloud back. Of course, there are two sides to every story, but no one in a family should ever be treated this way, especially considering the circumstances that brought me to Orlando (the Pilot doing the war thang). I was polite and respectful despite the way I was treated, paid rent, made food for the family… efforts that were clearly wasted.
When I went to Tucson for Thanksgiving, I was the happiest I've been in a really long time. Despite how the warm hugs from family and friends lifted my spirits, all I wanted to do was sleep while I was there. I was 100% mentally and physically exhausted and for the first time in months, I could let my guards down, relax, and when I got back to Orlando, it was evident that I could no longer stay here.
Today, my madre and I are starting our drive with the puppies back to the desert where I belong. I'm getting my own place, am hoping to transfer my job and start teaching Dance Trance classes (!), and am going to surround myself with positivity and love until the Pilot gets back.
Sometimes, life throws you curveballs. Sometimes, you get stuck in not-so-good situations. Being a military wife has made me a much stronger person, loosened up my hardcore Type A personality, and taught me to embrace change with open arms, instead of fear. I've become more independent and now, I'm not afraid of taking a difficult situation into my own hands and changing it.
Here are the things and people I will miss most in Orlando:
-All of my Florida blog friends, especially: Katy, Jenny, Meghann, Ashley and Erin
-My lululemon friends who taught me that it's not always about what you do, it's who you are. They're a huge reason why I stayed in Orlando for as long as I did- while I was at work, I forgot about everything else that was going on and they created such a beautiful, fun haven for me to be a part of
-The yoga community- especially the classes from Rob, Kristen and Kelly <3 Taking classes here took my passion for yoga to an entirely different level.
-Elisa, the owner of Dance Trance for flipping (booty shaking?) my world upside down and making me remember how much I love to dance
-Menchi's frozen yogurt
-Café 118
-Milennia Mall and the legendary Prime and Premium Outlets
For all of the positive things in my life and blessings I am very thankful, and am extremely thankful for all of YOU. You guys don't know this (or maybe you do), but having the blog has lifted me up on some tough days and brought so much happiness into my life. Thank you for chasing the black cloud away <3
Since my shenanigans will be limited for the next couple of days ("Hey guys! I was in a car all day- again! Here's a pic of another hummus and veggie sandwich"), I have some other fun things in store for the bloggy. I'll update with road trip stuff once a day and the other post will either be a workout video (I filmed a 5 minute cardio workout), a guest post or a reader's request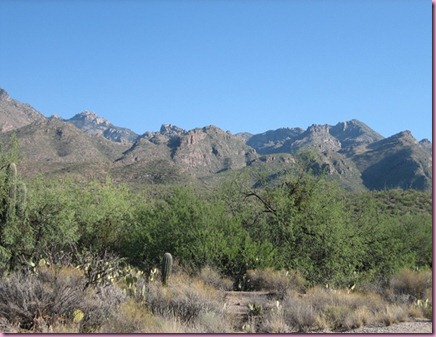 I really don't want you guys to feel bad for me. I'm blessed in very many ways and I'm excited to blog about what this new chapter will bring, especially when I have people around me cheering me on, instead of trying to tear me down.
Tucson is full of many new and exciting adventures, some of which are already underway. Can't wait to share the ride with you

Enjoy your day and I'll see ya later from the road <3
xoxo
Gina
Lesson of the story: Always follow your heart, even if it isn't the "*easiest* choice