Hey hey hey!

How are you? Hope you're having a great morning <3 Thank you so much for all of your lovely comments on the reader's request post.
 We find out TOMORROW (or so they say…) where we'll be stationed. The anxiety is KILLING ME– I just want to knoooooooow

Even crazier, I'll probably be on a plane when the Pilot gets the email, so he said he'll throw a blog post up with the deets on where we're going. Insanity.
So last night, my lulu loves and I had a trunk show at the U of A rec center (gym). The girls there LOVED it!
Tables of pants (groove, wunder unders, groove crops) and shorts: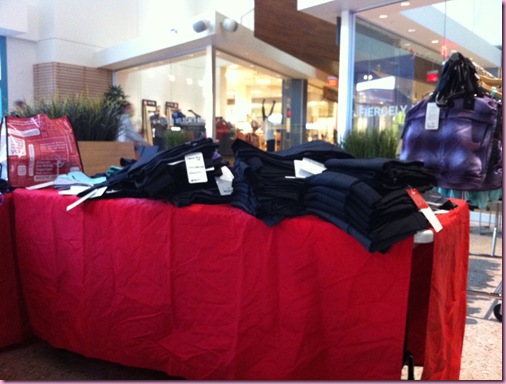 and racks of tanks. If I walked into a gym and saw that, I would think it was Christmas

After the trunk show, I taught an extra-sweaty class and then came home to see Bella Boo and get some work done.
Some recent eats: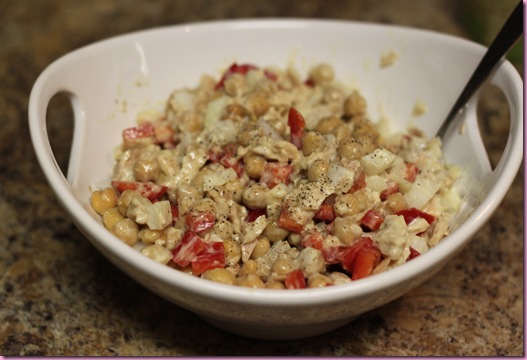 Tuna salad with goat's milk yogurt, mustard, red bell pepper, onion, sea salt, pepper, chickpeas, garlic
I enjoyed half in a salad beast with spinach, balsamic and hummus: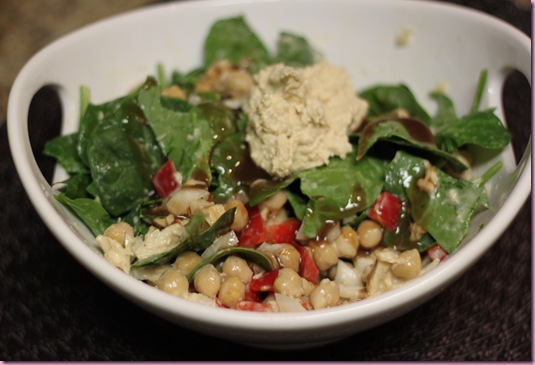 Dessert: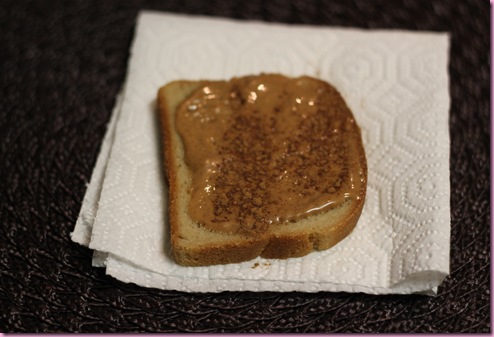 Snack: egg-stada with goat cheese and pico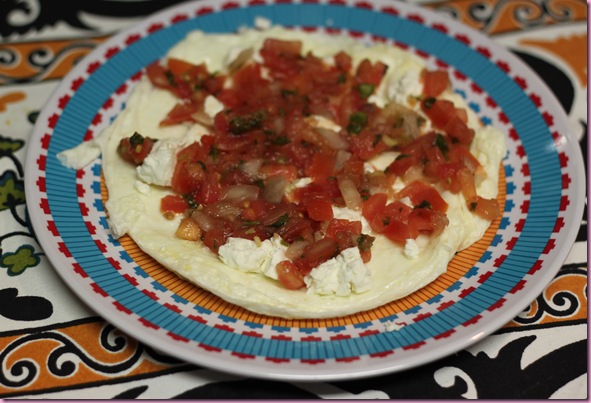 So, since I'm leaving for a work vacay tomorrow (more deets to come), I've been gathering goodies for the weekend snack stash.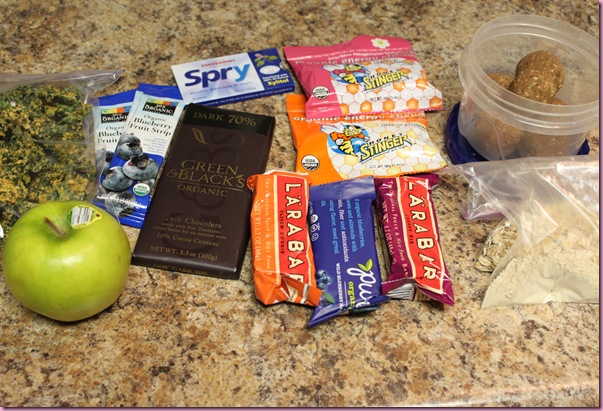 When I travel, it's not so much about "having to have my own food" –90% of traveling fun is to check out local restaurants and try new things!- but for convenience sake, I like to know I have something on hand if I get the munchies.
A little video to share my traveling snacks for this weekend:
Recipes:
-Amazeballz (or "Amaaahhhhhze- ballz)
Hope you enjoy!
I'm off to work and getting a massage on my break. Maybe it will help the "tomorrow we find out where we're going to live" anxiety.
Enjoy your day, friends!
xoxo
Gina
Something to do: Remember the coconut bracelet I blogged about last week? (Still wear it almost every day) Well, it's on promo for OpenSky followers this morning. Check your email if you'd like the deal!! Not a follower yet? Just enter your email address *here* for VIP access to our weekly promos (no spam and all emails are written by yours truly)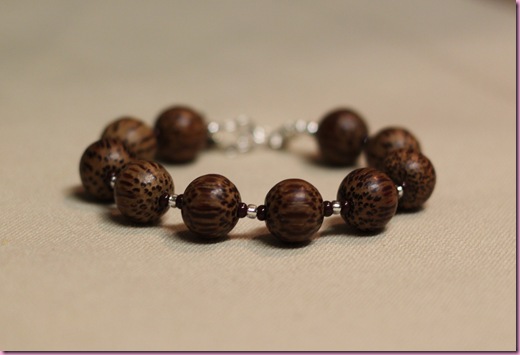 Today's workout jam: "Loca" by Shakira. She can do no wrong, really