We have a lot of traditions in the squadron that I really love. The dining outs,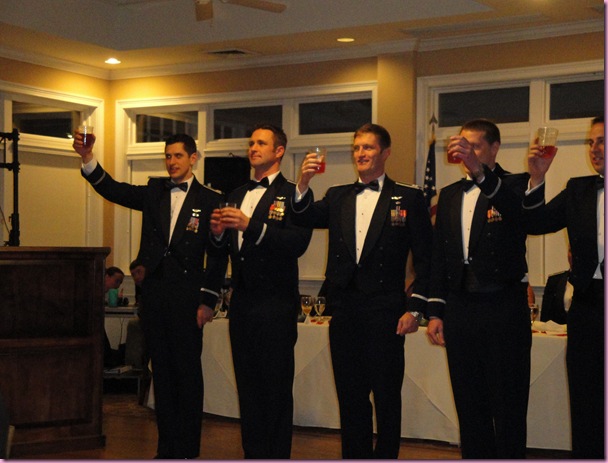 hails and farewells, coffees, and girl time while the boys are at roll call or deployed are just to name a few.
We really are like a family, and it's comforting to know that we have instant support and friendship wherever we're sent. One of my favorite things about the squadron family aspect is baby meals. I've posted about them a few times before (because I love making them!) but for baby meals, wives will sign up to bring dinner to new parents in the squadron for a couple of weeks after they get home from the hospital.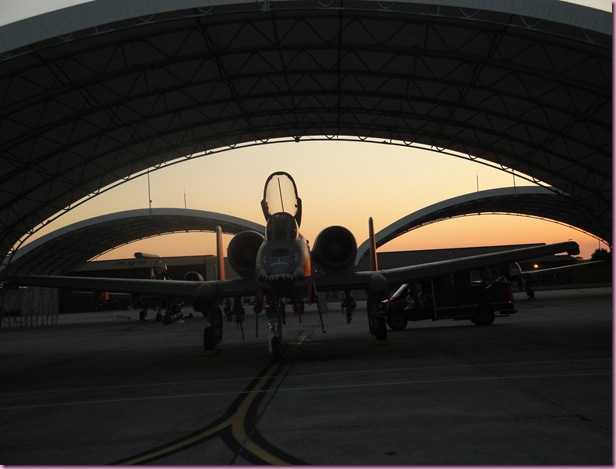 I felt bad accepting the baby meals, since my family is here and they have been bringing over food and stuffing our fridge for us, but the act of making food has fallen low on the priority list…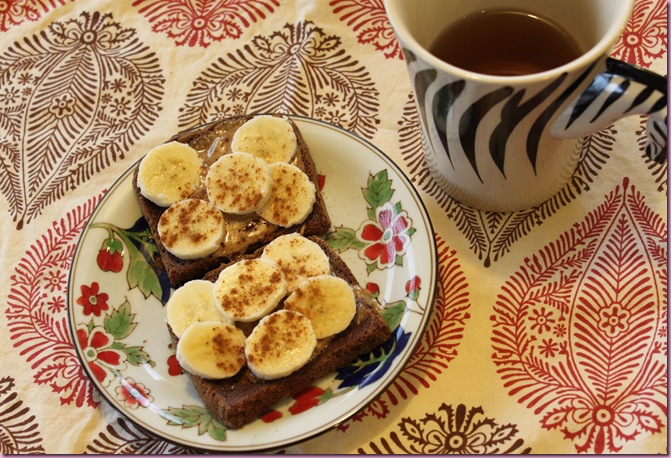 (Assemble and G-O)
but I thought it would be really nice to enjoy a home-cooked meal. I had no idea how wonderful it would be.
Tonight we got our first baby meal, and were seriously hooked up with incredible food and conversation.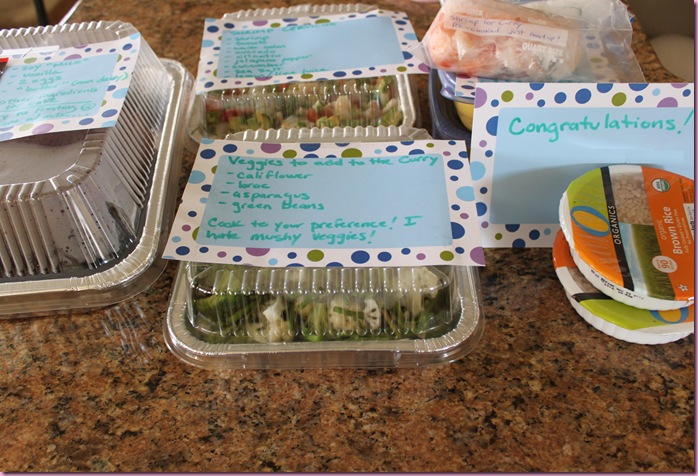 Shrimp curry with brown rice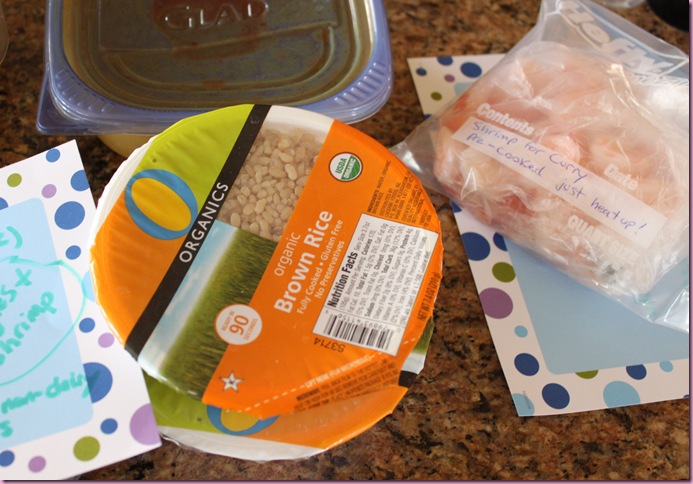 Veggies to add to the curry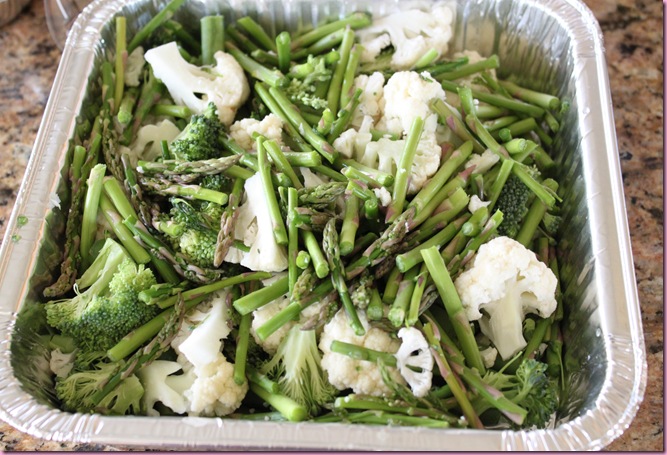 Beautifully spicy shrimp ceviche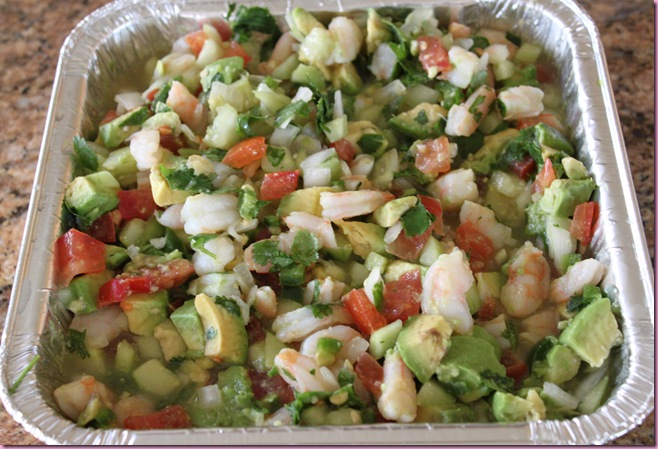 (I've been snacking on it all afternoon)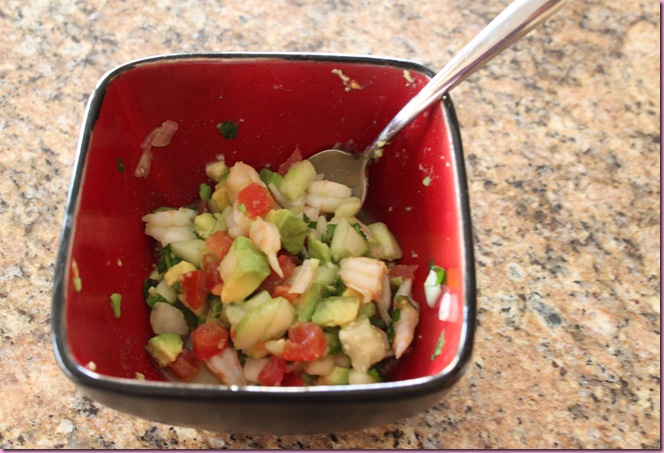 aaaaaaaand gluten-free chocolate cake.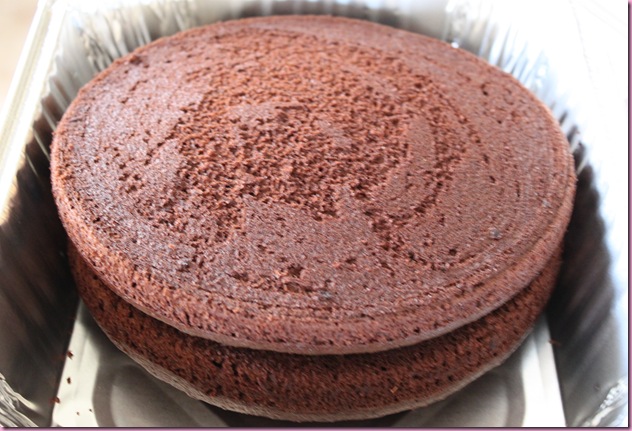 I can't wait to heat up some curry and rice, but first, there's a cake situation that needs to be remedied. You see, it wants to be covered with almond butter and stuffed in my face….

Have a great night!
xoxo
Gina
Something to do: This year's Winter Shape Up! I'm loving all of the feedback so far- keep rocking it out, friends. Next week's workout will go up on Monday <3
Something to read:
10 mistakes you're making on the elliptical trainer
Set smarter New Years resolutions