-I'm legally allowed on base again. My base ID has been expired for a while, so on the rare occasions we've been to base since then, the Pilot has had to get me a visitor's pass. Liv and I went down there to get a new ID today, and the camera seems to have removed my nose and chin.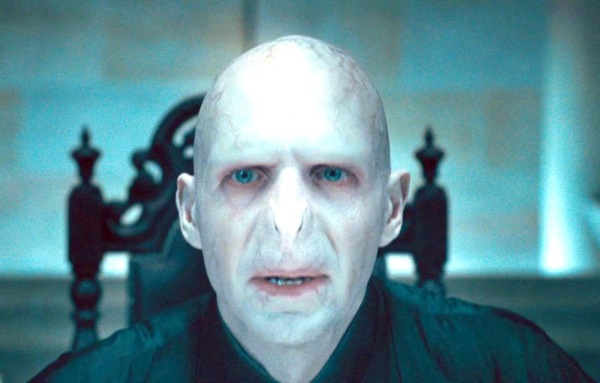 Cousins?
The good news is that Livi and I are free to go on base as we please… and shop at the BX, which is a tax-free hybrid of a Walmart and department store (so you can find furniture, electronics, clothes, toys, purses, pretty much anything you need in one spot).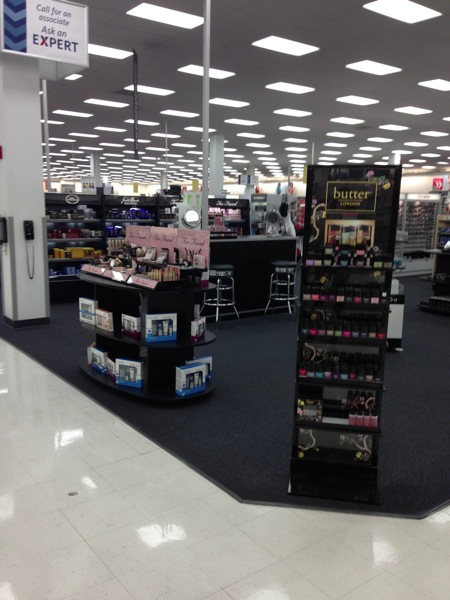 (They have a glorious cosmetics section with department store brands, as well as Victoria's Secret and Bath and Body Works stuff).
-Local peaches.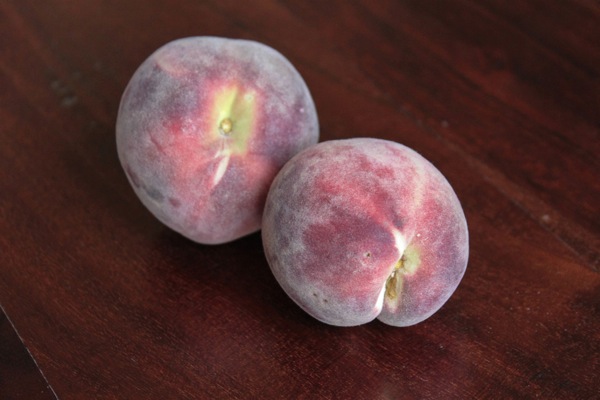 We picked up some white peaches, which are from a farm in Wilcox, AZ. One of the things I miss the most about living in Georgia -yep, I miss some parts about Valdosta!- is the ability to pick your own fresh produce. Tucson has some fantastic farmer's markets, but you can also drive about an hour to Wilcox for seasonal produce. In the fall, the apples are out of this world. Liv and I are going through the peaches pretty quickly. Maybe one morning, we'll make it out to the farm to pick our own!
-New kicks. Reebok sent these to me as part of our partnership, and I can't wait to wear them for Zumba tomorrow.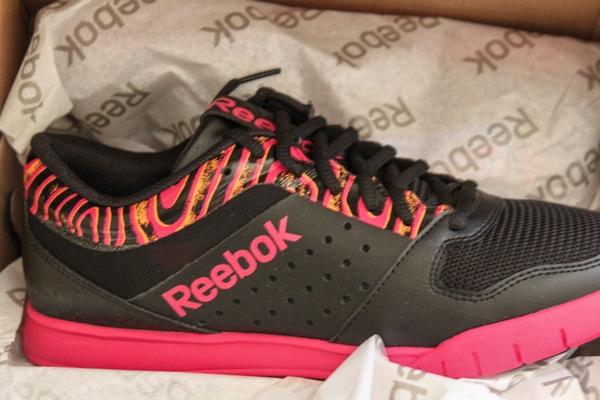 Tomorrow is also my first day teaching Aqua Zumba! I'm pretty stoked. From what I hear, the guests have been loving it.
I'll definitely let you know how it goes.
-Fridays with my lovebug.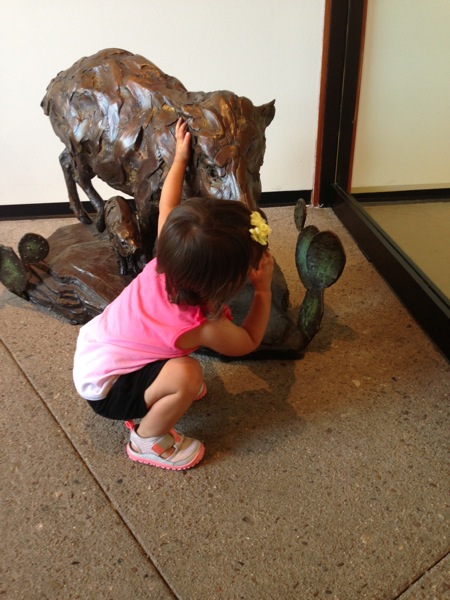 (Petting a javalina statue)
Even though it's hard to go to work on Saturdays when the Pilot and Liv are both home, I love being able to be home with her on Fridays. Even when we don't have anything too much planned -usually we'll meet up with friends or hit up the library or children's museum- it's definitely my favorite day of the week. When she wakes up from her nap, we're going to hang out in her splash pool and then make stir fry for dinner.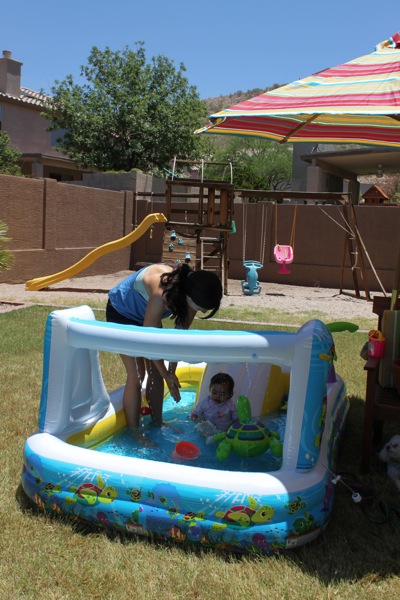 -Your awesome pics! I absolute adore all of your amazing Summer Shape Up check-ins. Keep them coming! Your goal for the next week is to continue the momentum you've already created. You did the hard part: you started. Now you have to just keep doing what you're doing and finish strong.
Elena is already prepping for next week: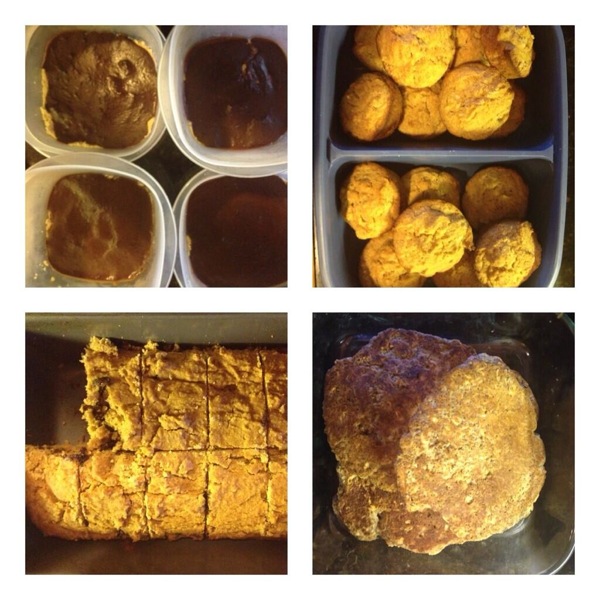 Ashley, after workout 2 + HIIT: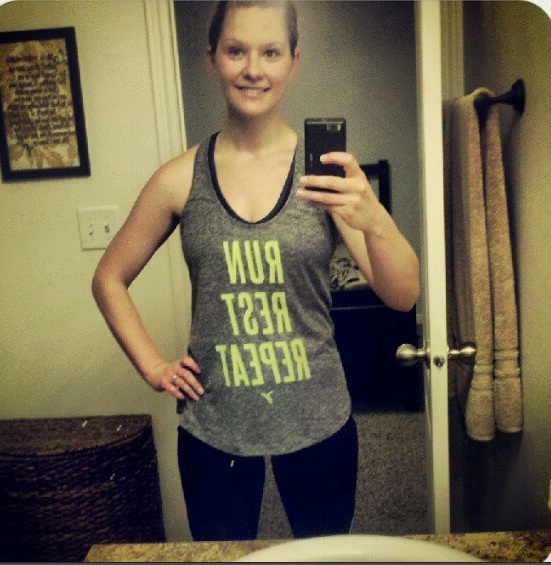 Chelsea's Week 2 prep: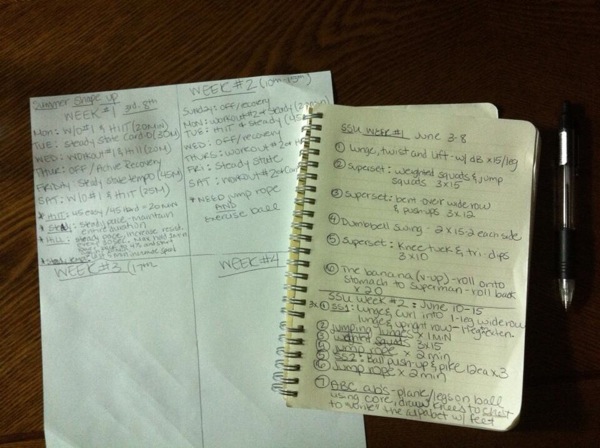 Abby after rocking out her SSU workout: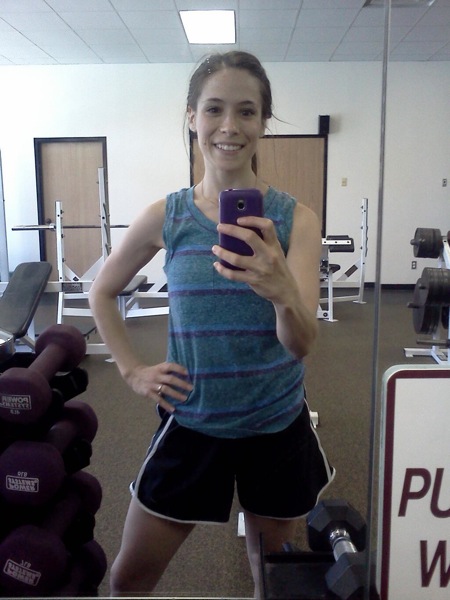 I wanted to give a special shout out to Whitney, a fit mama who has been doing the workouts I've posted for the past 5 weeks. She's already seeing incredible results, feeling awesome, and is absolutely gorgeous.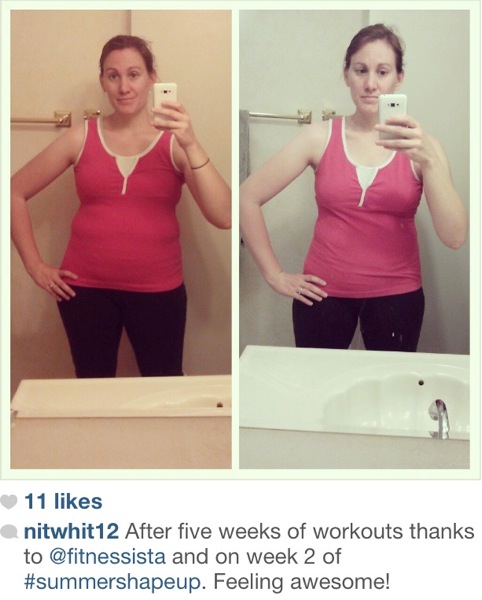 Keep up the great work, Whit <3
If you're subscribed to my newsletter, you'll get all of the Week 3 info + the password later tonight.
Have a very happy Friday!!
xoxo
Gina