-Being reunited with an old appetizer friend: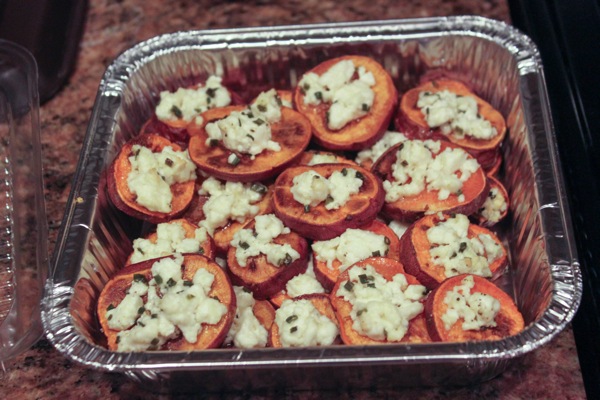 I made these sweet potato rounds for last night's girls night, and even though it's been forever since I've made them, they used to be my-go snack for parties. Super simple: cut sweet potatoes into rounds, bake 35 minutes at 375, top a mix of feta (I used the goat milk feta), olive oil, chives, salt, garlic and pepper, then bake for 10 more minutes. It's an awesome sweet and savory combo!
Girl's night was a blast as usual, and I'm officially obsessed with Ashley's Mason jar wine glasses: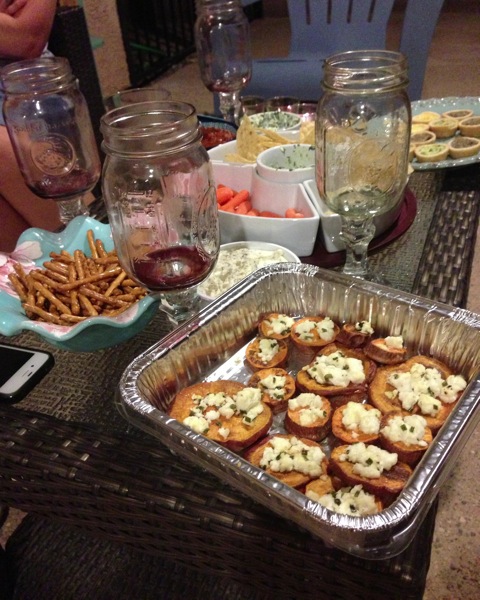 -Caro's latest lounge spot in the couch: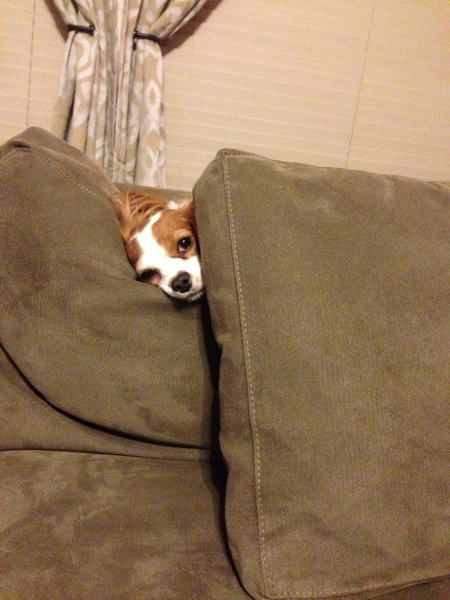 I can officially say she's now a frequent tail-waggler and cuddler… so proud of her.
-Ghee! I've never really cooked with ghee, but I'm a huge fan of Kerrygold butter, and when I saw this as a "new item" at Trader Joe's, I decided to give it a try. It has a lovely light texture and flavor… and to do it right, I think some Indian food might be on the agenda 😉