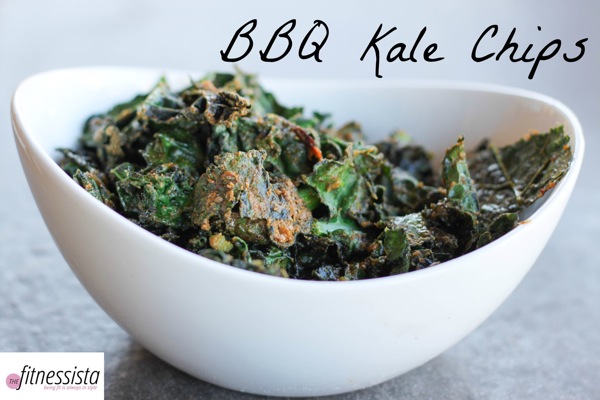 I know, I know. Kale chips are so 2010. They're right up there with quinoa, chia seeds, and… all those other things I really like. I just can't help it.
And now that it's Monday, I figured I'd hope back on the vegetable train after a weekend of blueberry mojitos and cake. It was quite a delicious weekend, indeed

I had a bag of kale in the fridge, and had been contemplating making a salad with it for a few days: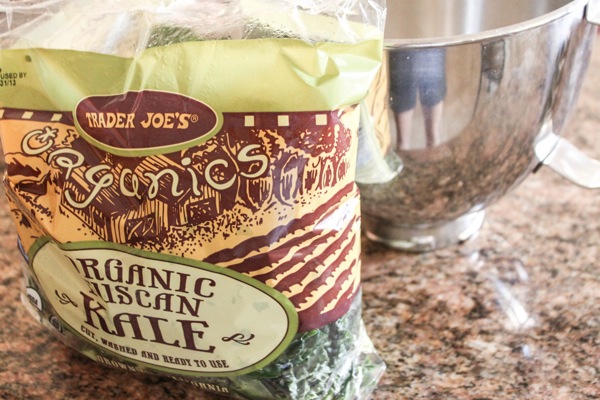 then I thought: chips. Everything's better in chip form, right? Especially when you have a move on the brain -I can't believe it's really happening!- and want a little nutrients in your stress snack. Even though I will say that Halloween Almond Joys haven't been too shabby. (We've talked to the fam and I'll probably be able to post the news where we're headed tomorrow since the decision has officially been made.)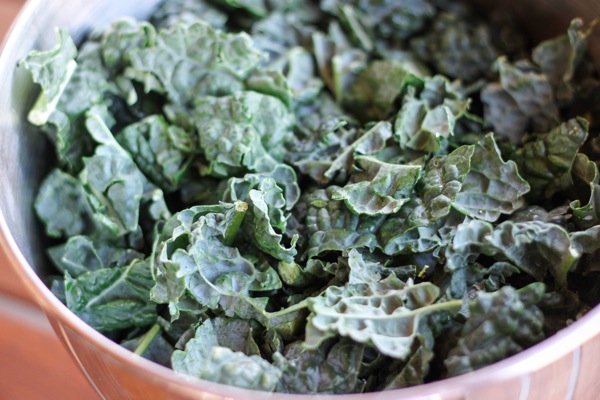 My favorite part about kale chips is when Livi will challenge me for kale chip-eating champion. Girlfriend will want seconds and thirds ("more chips! more chips!") and it makes me smile to know she loves green veggies, for now at least.
I hope you enjoy these as much as we do!!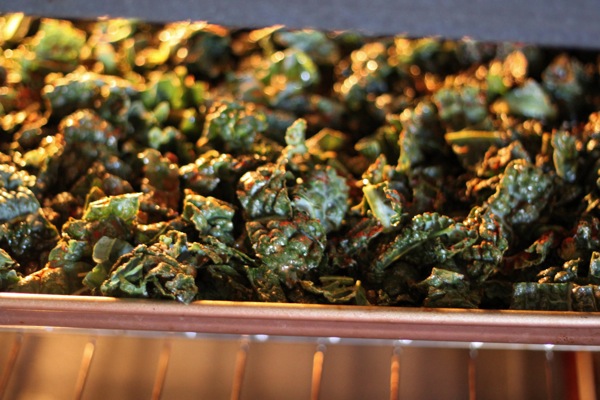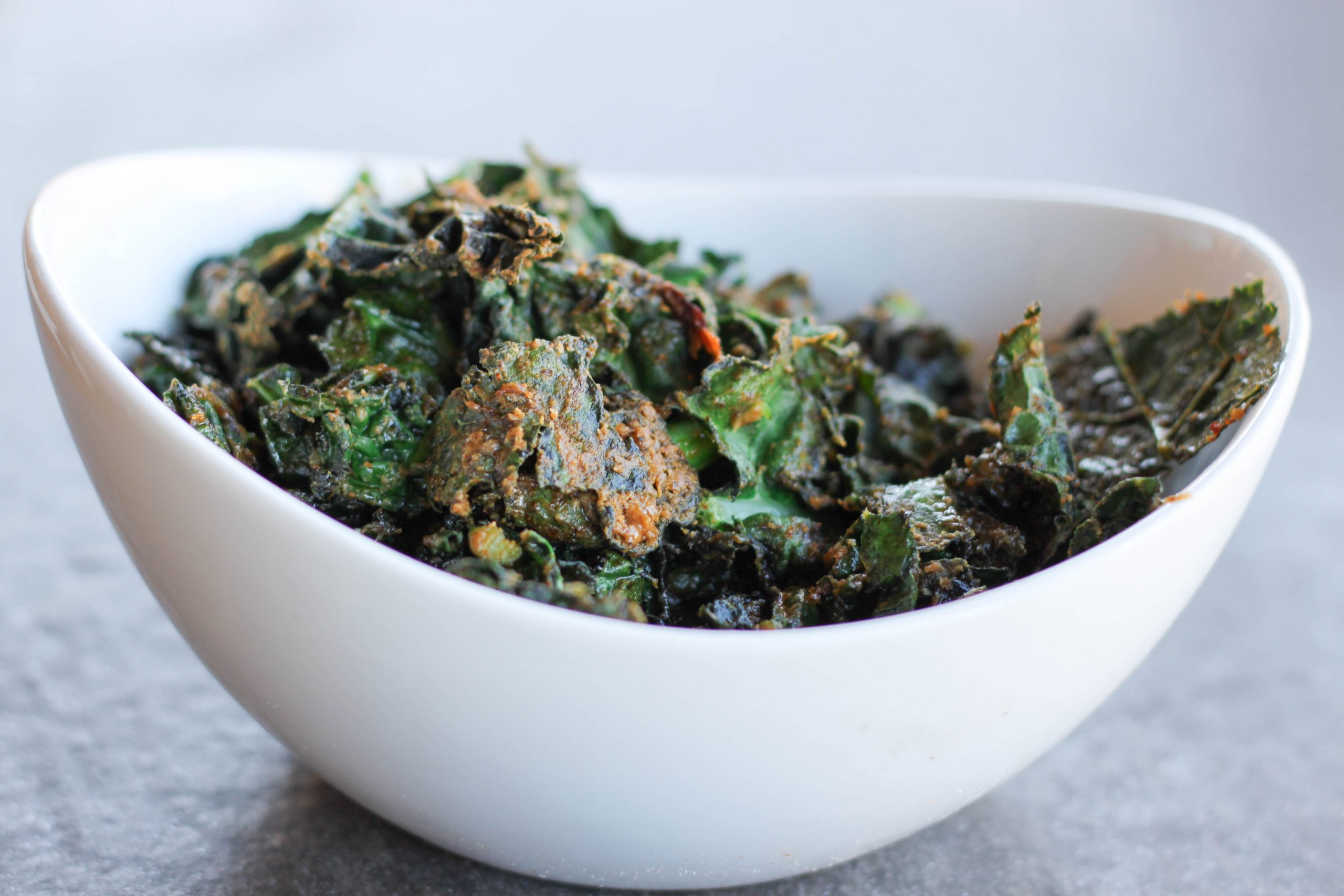 BBQ Kale Chips
2013-10-27 16:48:19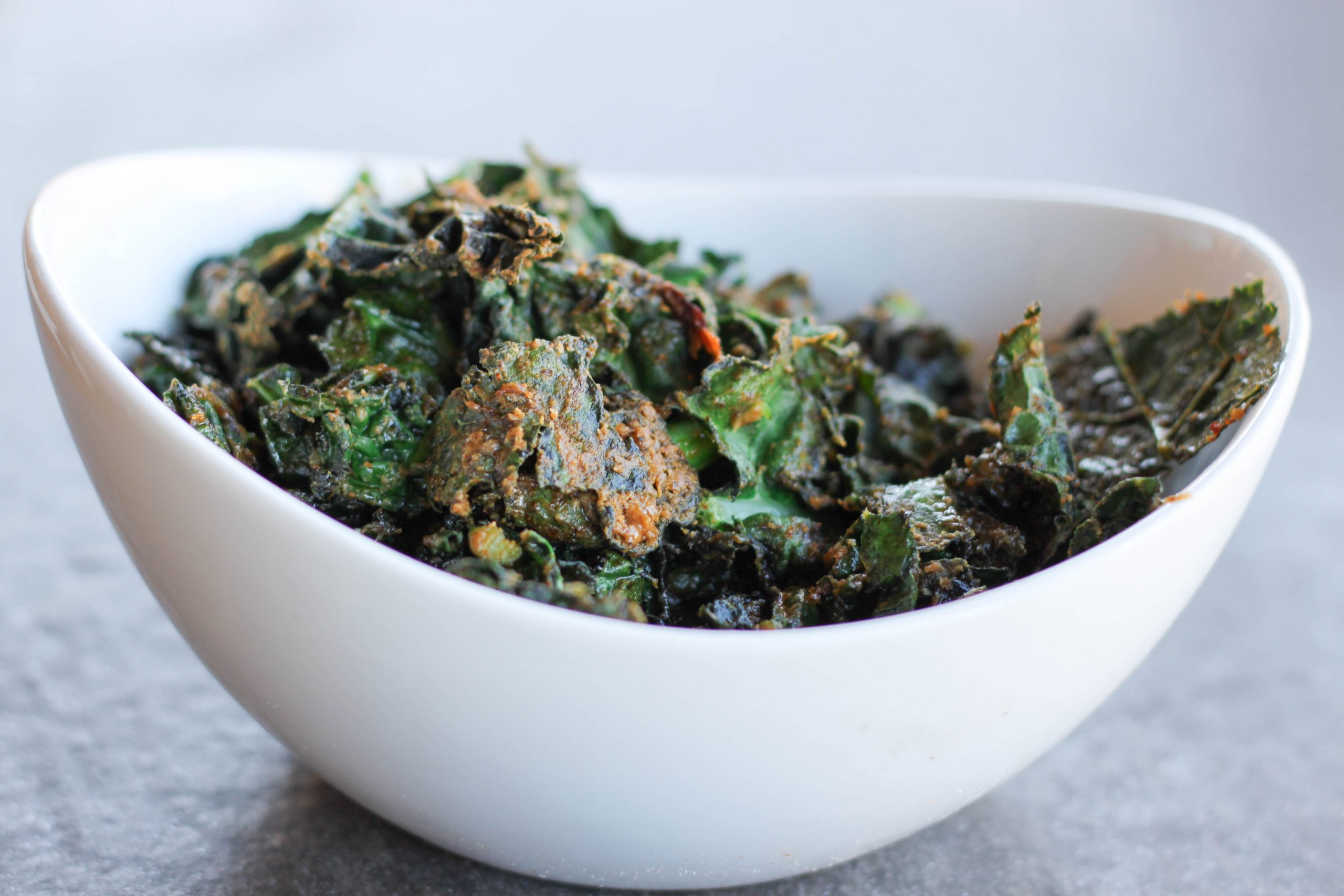 A healthy and addicting snack option! The perfect mix of sweet, savory and crunch.
Ingredients
10 oz bag of kale, rinsed and ribs discarded
1/2 teaspoon garlic powder
1/2 teaspoon chili powder
1/2 teaspoon cumin
1/2 teaspoon smoked paprika
1/4-1/2 teaspoon sea salt
1/2 teaspoon brown sugar
2 tablespoons of olive oil, melted butter or coconut oil
Instructions
Preheat the oven to 350 and spray a large baking sheet with nonstick spray or olive oil.
Place the kale into a bowl and then drizzle with the olive oil.
Use your hands to massage the oil onto the kale.
Next, make your rub by combining the chili powder, garlic, cumin, salt, paprika and brown sugar.
Sprinkle the rub onto the kale, and use a spoon to gently stir, making sure each piece is fully coated.
Spread the kale onto the baking sheet in an even layer.
Top with extra paprika and sea salt, if desired, and bake for 10-12 minutes until crispy.
The Fitnessista http://fitnessista.com/
For now, we're off on the usual Monday adventures. Have a wonderful day and I'll see ya later!
xoxo
Gina
Make it happen Monday: Set a goal for this week and plan for how you're going to go after it. Take little steps each day to achieve your goal.
Random: what are you going to be for Halloween?! Livi is going to be a fairy, so I figured I could be a mama fairy and the Pilot could be… a dad fairy? I told him I could find some niiiiiice green tights.