Hi friends! How's the morning going?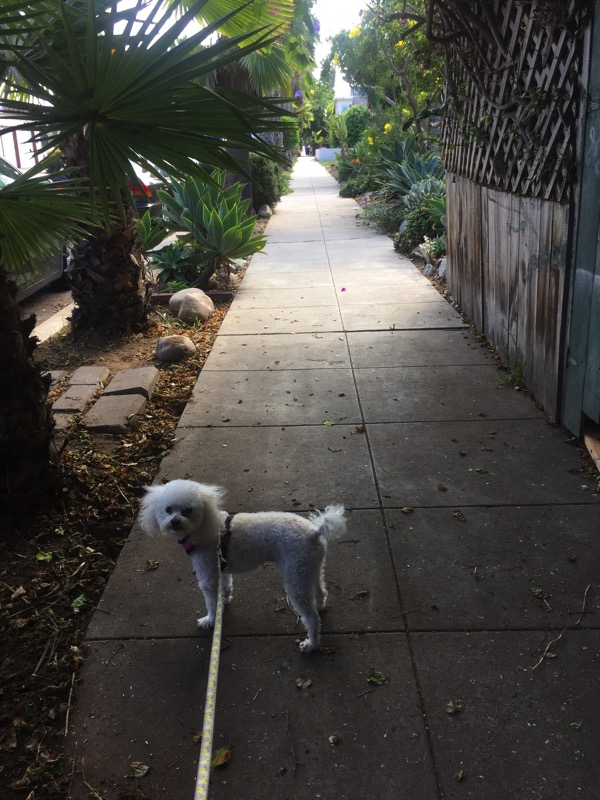 It has finally cooled down a little bit over here -it's so pleasant to walk around without huffing and sweating- and I took the dogs for a long walk. Bella is always down, but since it's taken Caro a while to get the hang of walks, it can be hit or miss. It was quite a while before she would walk on a leash –she used to ride in the wagon with Liv!– and sometimes she's into it, while other times, it's like trying to walk a cute bag of rocks. There's a lot of standing around when that happens. I set out the door with the pups, and figured I could take Caro back home after a block if she wasn't feeling it.
She lasted the entire 40 minutes, and had the sweetest smile on her face the entire time.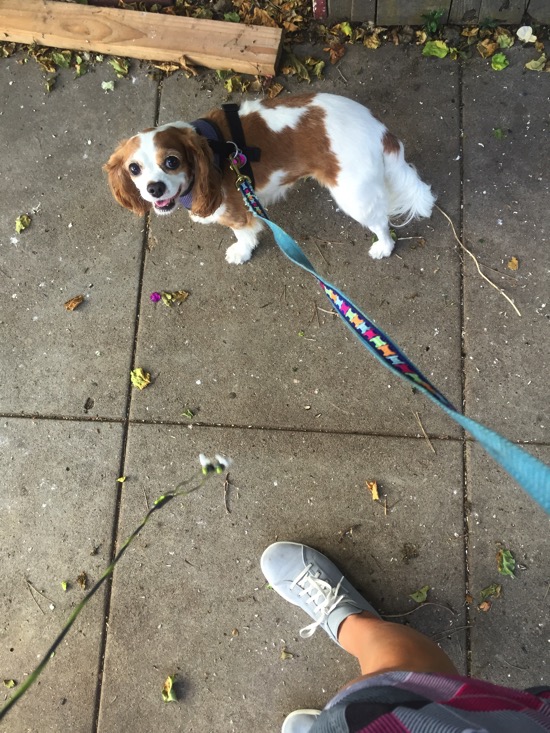 Proud of that sweet pup. <3
Some more adventures from the day:
Egg burritos and watermelon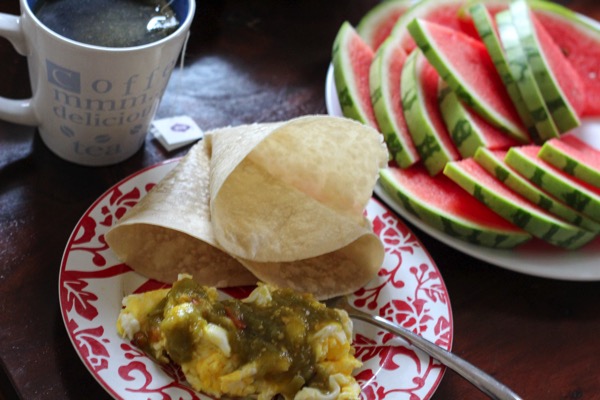 (I taught Liv the classic "pincher bite" where you get a bit of tortilla and use it to pinch up your egg. She's officially a pro now haha.)
some errands and a trip to the mall with Liv,
and getting caught up on life/work a little bit. My certs are due to renew (NASM and AFAA), so I've been putting everything together and getting it ready to send out. I'm also on pins and needles for labor watch, so I've been doing little things here and there to stay active and distract myself. I feel like I'm *busy* all day, but don't have a ton of focus to be super productive. It's weird. I'm just going to roll with it, keep watching The Voice (I'm finally caught up!) and frolic in the leaves. 😉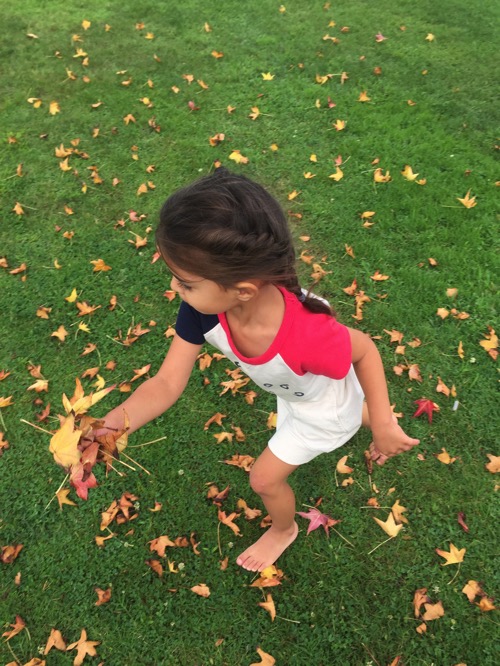 Speaking of Autumn-y things, I have to share this awesome turkey loaf I made the other night. I thought it would be fun to change it up and pack it full of Thanksgiving flavors with dried cranberries, fresh sage, chopped hearty veggies, and a balsamic glaze.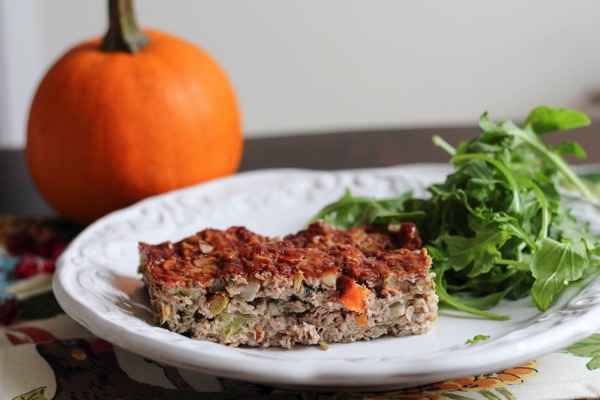 Meatloaf isn't exactly the most photogenic food, but don't judge a loaf by it's appearance. 😉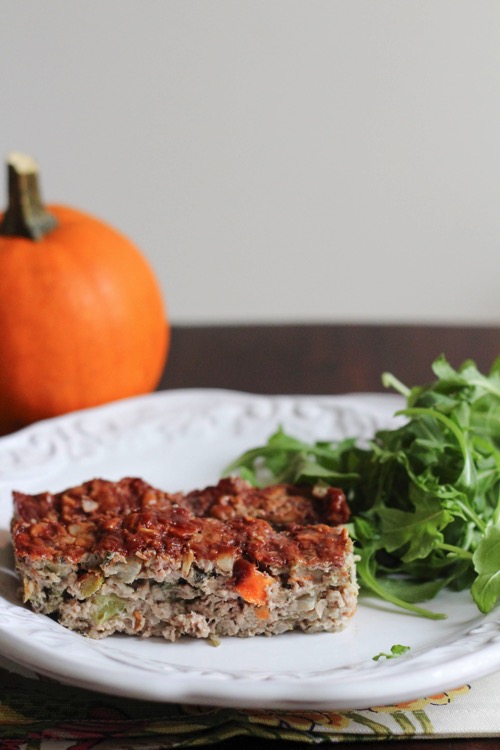 Here's the recipe if you'd like to give it a whirl!
Ingredients:

1/4 cup each of chopped onion, celery and carrot (I cheated and used the chopped mirepoix mix from Trader Joe's, hence the giant chunk of carrot in the pic above)

1 green apple, peeled and grated

3 cloves of minced garlic

1 lb of ground turkey

1 egg

1/4 cup oats

1 teaspoon dried thyme

1/2 teaspoon dried oregano

1 heaping tablespoon chopped fresh sage

1/4 cup dried cranberries

Combine all ingredients in a large bowl until well-combined. Lightly press into a greased standard loaf pan, and bake in a preheated 350 degree oven for 50-55 minutes, until the turkey is cooked through and the juices run clear. At minute 40 of baking, add your balsamic glaze: a mix of 2 tablespoons ketchup with 2 tablespoons balsamic vinegar. Allow to set for at least 10-15 minutes until serving.
Hope you have a great humpday! <3
xoxo
Gina
Latest on the Family page is here!