Good morning! How's the day going so far? Helloooooo from Minnesota! I'm in Minneapolis right now to check out the General Mills headquarters with some of my best blogging friends.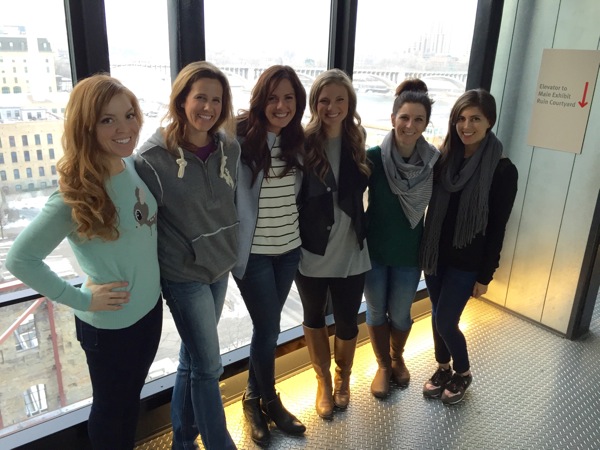 (with Monica, Amanda, Janae, Julie and Tina!)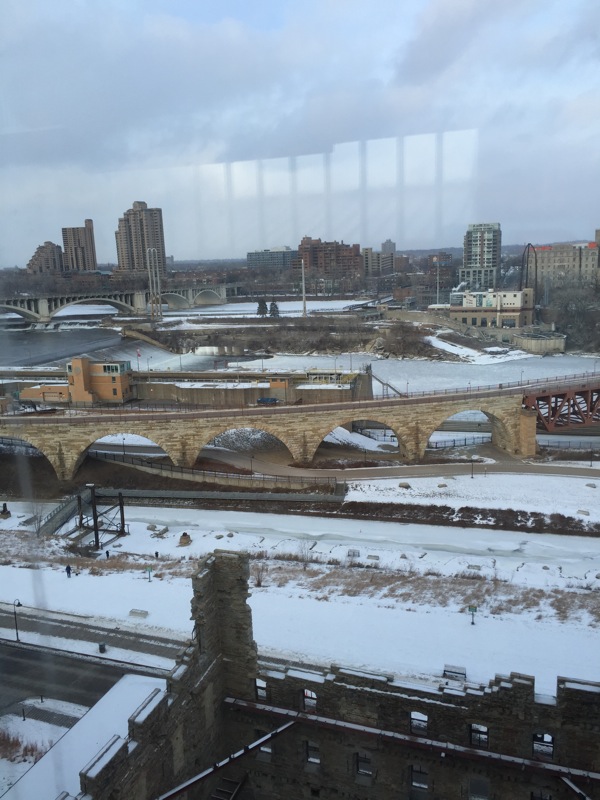 View form the Mill City Museum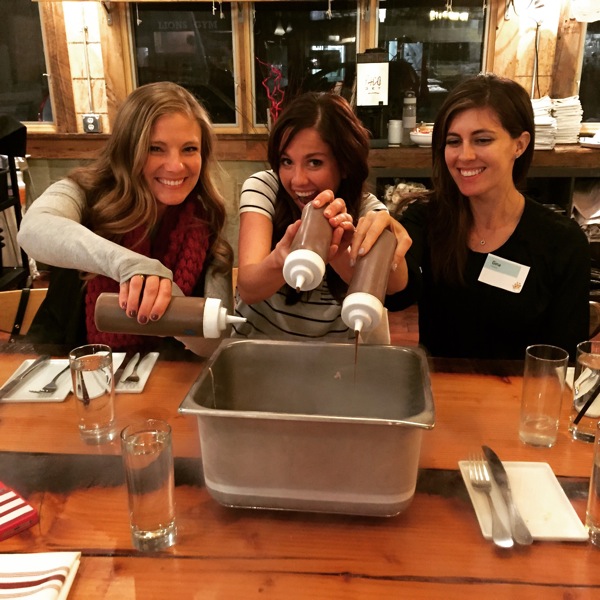 Making homemade Dippin' Dots for dessert at Travail
It took a little bit of convincing. I was very upfront with my opinions when GM initially invited me. Among other things, I told them that I don't eat or endorse a lot of processed foods. To my surprise, they were eager to hear my feedback which was why I was invited in the first place. So far, they've been extremely receptive to things that are important to me as a consumer. I have more questions and concerns that we'll have a chance to discuss today, but they want to hear yours, too! If you guys have questions you'd like me to ask while I'm here, please let me know.
Today, I have an all-new plank burner to share. This one is 5 minutes of pure planking glory. Get ready! (and don't be afraid, you can always take a break when/if you need to!)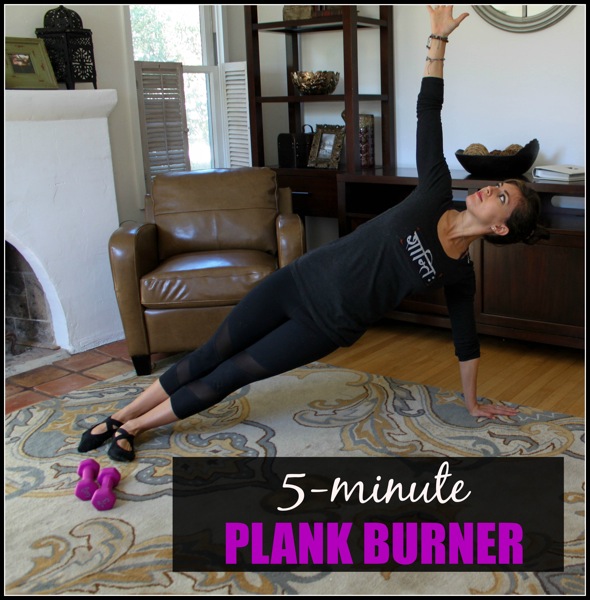 The funny thing is that I once tried to film this in the gym when we lived in Tucson. I had my Flip camera all set up, pressed record, and then a guy walked into the gym and started lifting weights pretty close to me. I was so self conscious about talking to myself that I filmed the video in pure.awkward.silence. It was so bizarre. I filmed this one in the comfort of home where I can be loud and not worry about disturbing fellow gym-goers. 😉
This plank burner includes some of my very favorite plank variations: regular plank, side plank with hip dips, rotating side planks and the saw.
Some tips for a solid plank:
-Stack your hands or elbows directly under your shoulders
-If you're on your toes, press back through your heels and keep your hips in line with your spine
-If you're on your knees, tuck your hips down so that your booty isn't up in the air; you should be a straight line from your head to your knees
-Keep your chin lifted so that your head isn't drooping down or looking up; the goal is maintain straight alignment in the spine and neck
-Draw back through your shoulder blades to maintain a straight spine
Here's the video if you'd like to join in with me!
Leave a comment and let me know how it goes. 🙂
Have a wonderful morning <3
xoxo
Gina
Don't forget to check in for WSU here. xo