This post is sponsored through my partnership with White Plum. Read on for an awesome giveaway opportunity + discount code!
Hi from Canada! Hope you're having a wonderful day. Thank you for the awesome comments on the kombucha post! I'll be back soon with some adventures from lately, but in the meantime, how about a giveaway?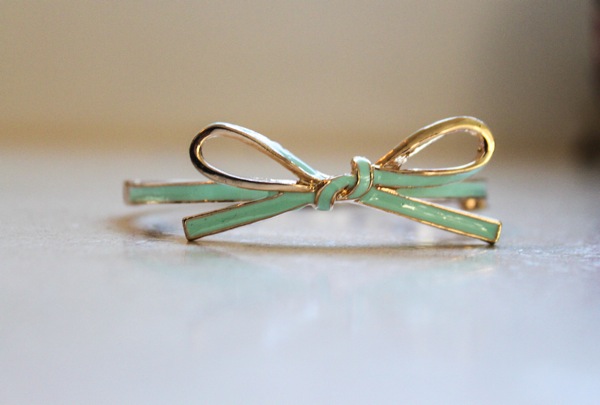 (Bonus 20% discount at checkout, too! Just enter "GINA" as the code from now until September 29)
As you guys know, I'm a huge fan of White Plum. The founder Hilary is amazing -you can read more about her story here- and I love the fact that they provide on-trend, yet affordable, clothing and accessories. With everything they offer, I tend to get the most excited about their gorgeous dresses, printed leggings and statement jewelry. When they asked me to pick out a few fall favorites from their boutique, it took me a while to narrow it down; there's a lot of awesome stuff to choose from!
Here are the goodies they sent my way:
-The above Enamel Bow Bracelet (pic above). I love the delicate and classic style + fun mint color. I've already worn it quite a few times with a dress for date night or with jean shorts and a flowy tank during the day.
-Tori Colorblock Tee. The palette for the color blocking is perfect for fall, and I thought it worked well with my maroon jeans.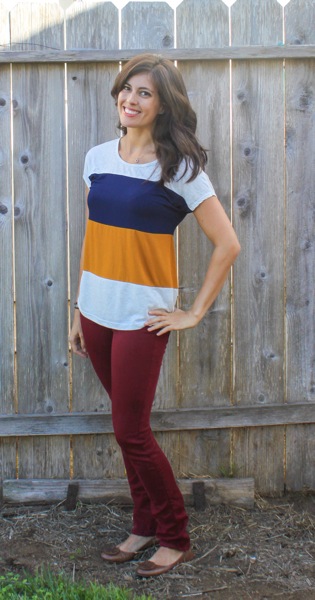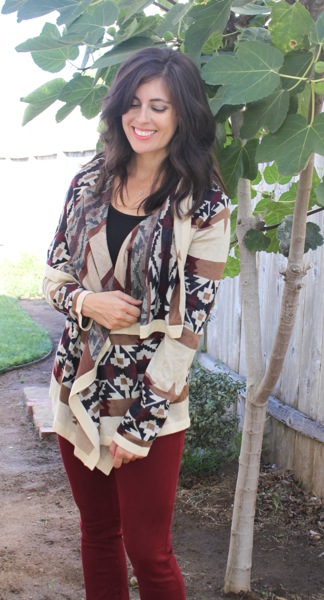 and the Moonlight Magic Draped Cardigan.