A total-body circuit workout you can do anywhere, using a stability ball and a pair of dumbbells.
Hi friends! How's the morning going?? Hope you're having a great day so far!
We're off to the beach -it's EXTRA gorgeous outside!- and spending the afternoon getting some Tucson stuff packed + Liv's back to school goodies together. She requested a ladybug backpack… thank goodness for Amazon.
Today, I have an all-new stability ball workout for you!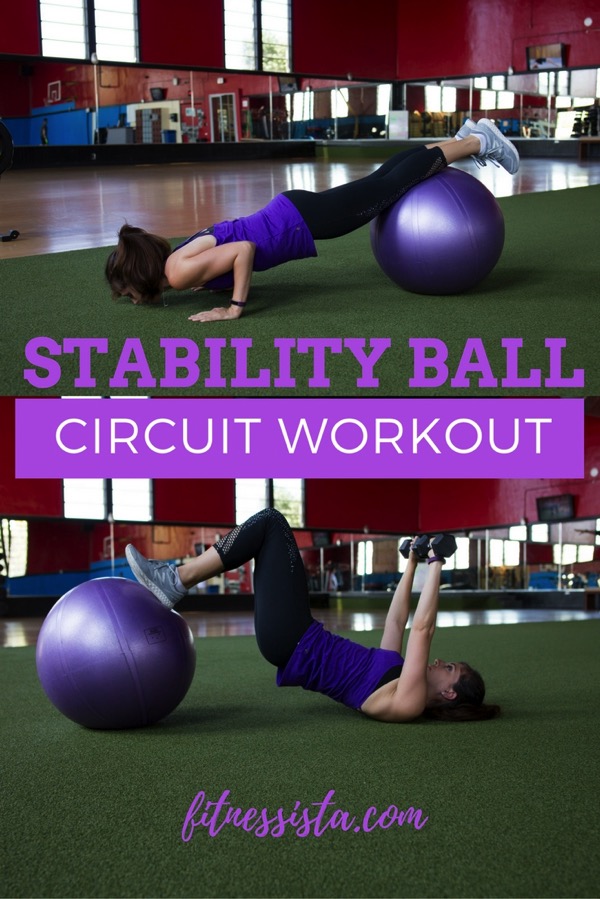 (Outfit: c/o Fabletics, Shoes: New Balance)
The stability ball is one of my favorite workout tools. It adds some balance challenge to many traditional exercises, and is a fun way to get different muscles (especially those deep core stabilizers) guessing. It's also one of my favorite chairs. I'll often sit on my stability ball to keep my core awake and engaged while I type away.
Here is the workout, which includes some of my very favorite stability ball compound movements: