Hi! Happy almost-Friday! Livi and I are on our way to Tucson for the weekend. The Pilot had some work travel, and the timing ended up being perfect for us to make a little AZ trip: it's my brother Kyle's last weekend in Tucson before moving to Massachusetts. He was offered an amazing job opportunity -Chef de Cuisine at the age of 24, no big deal- and I'm excited to hang out with him and see them fam before the big move. I'm really proud of my little bro.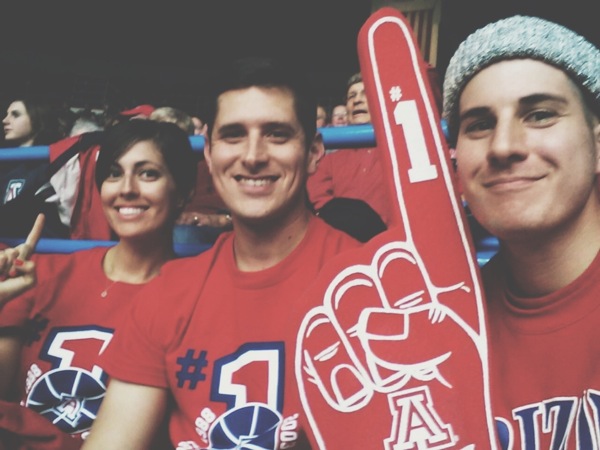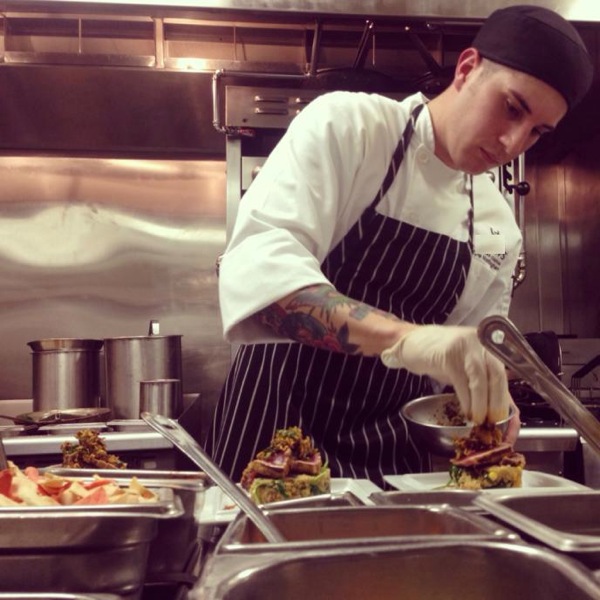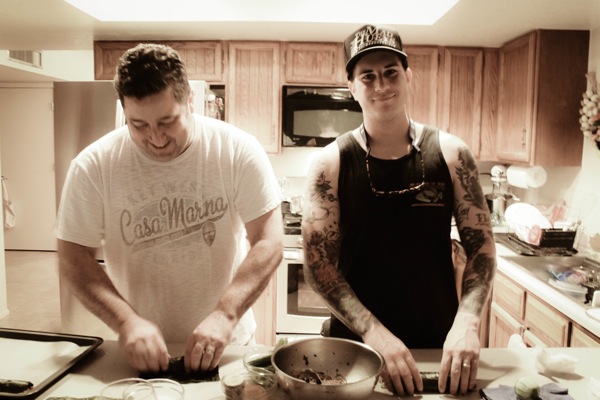 (with my Uncle E; we have two amazing cheffers in the family!)
Sine we're traveling today, I thought it would be the perfect time to share a new video workout: another Barre/HIIT combo! For now, I'm calling it Barre Blast -it needs a catchy name!- I'll send a goodie package along to someone who helps me think of something. 😉
Some tips and disclaimers for this workout:
-As always, check with a doc before making any fitness changes. Honor your body; modify and rest as needed!
-Those with hip/knee/joint considerations should be mindful of these exercises as they include deep flexion at the knee and hip joints. If you have significant knee, joint or hip considerations or past injuries, this may be one to skip. If you need to, modify the exercises, or potentially decrease the range of motion.
-The intervals in this workout are low impact, but high intensity. If you'd like to add impact movements (jumping), I give some guidelines for that, too.
To get in a full workout, combine this video with last week's Barre/HIIT combo and this barre strength workout.
Hope you enjoy!!
xoxo
G