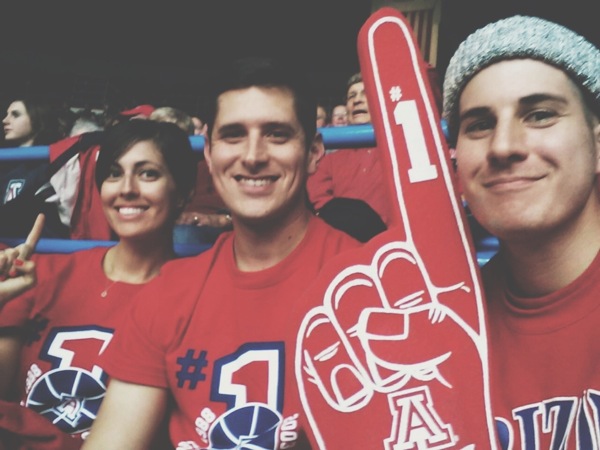 WILDCATS!! As amazing as the game was, the very best was during a media timeout when they surprised a military family with their dad/husband returning from deployment. I'd only seen YouTube videos of deployment return surprises, and it was truly incredible to see it happen before my eyes. The entire arena gave the family a standing ovation and erupted into cheers when they brought the family out, to thank them for their service. They played a video from their dad and husband, apologizing he couldn't be home for Christmas this year… and then, they brought him out to see him family. The audience went crazy, and i had to give myself the "don't dinosaur cry" pep talk.
This viral Christmas card video = something that I think is amazing but would never, ever try to replicate. <— and the internet rejoices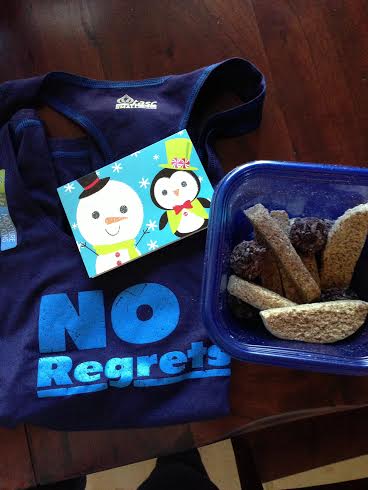 Goodies from my lovely twin friends! They sent this tank + a container of their famous treats, including raw cashew truffles and biscotti. The tank is so comfy, and I love the bites of something sweet with coffee. I might need to make some more when it's gone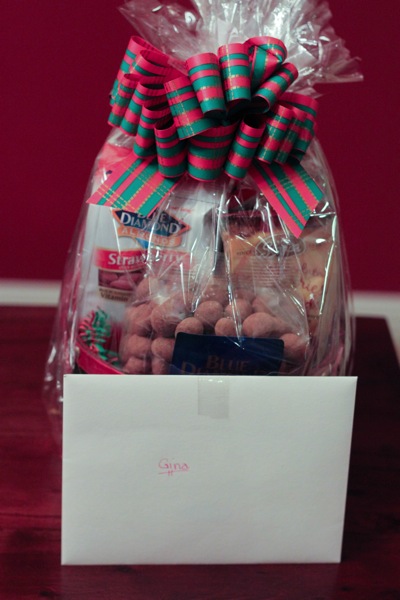 A lovely Blue Diamond holiday basket. They surprised us with a similar one last year -Almond Breeze is my all-time favorite almond milk, and I live for the Blue Diamond savory almonds- and somehow the chocolate mocha almonds have mysteriously disappeared. I wish I could say that someone helped me out, but nope. It was all me.