Just like previous years, I left this weekend's IDEA conference with a full brain, full heart, sore muscles, lots of inspiration, and great memories with some amazing friends. I look forward to this conference each year, and was so excited that I was able to attend this one, as it's probably my last bit of work/blog-related travel before little miss makes her arrival.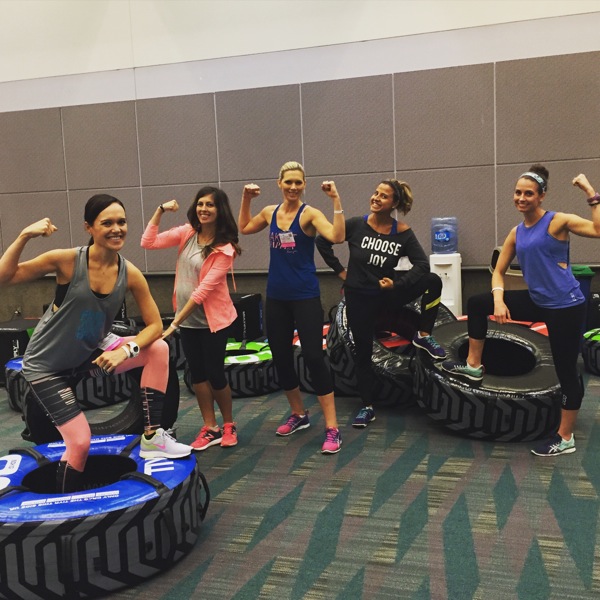 (with Ashley, Giselle, Bobbi and Heather)
Blogfest occurs for two days during the IDEA conference, and then attendees have the option to attend IDEA sessions on Saturday. Since I arrived early for the Schwinn certification, I felt like I had a ideal balance between blog and fitness-related sessions. Thank you to the girls at Sweat Pink and my lovely friend Kelli at IDEA for putting together such an amazing conference!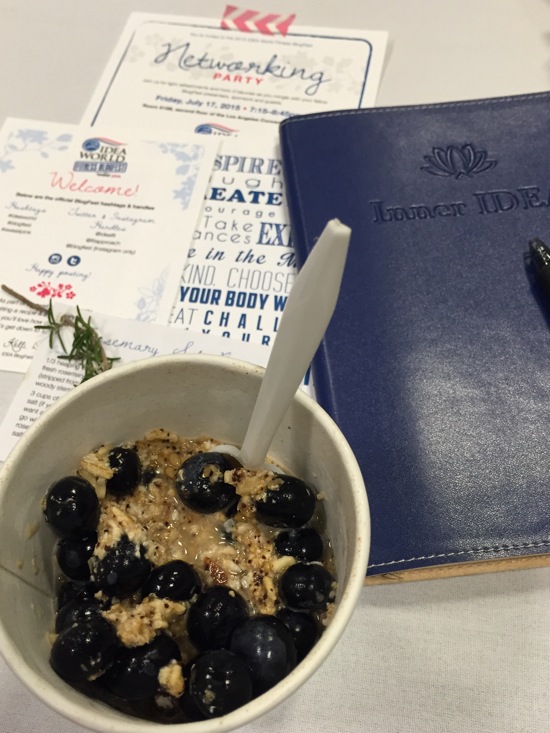 Some of the highlights:
Gabby Reece!