This can be a thing, right?

Helloooo! How's the morning going? Yesterday, we spent the entire day enjoying the rain that came our way. (I hope all of my east coast friends are staying safe!) We've been needing it, and it was a perfect excuse to splash in the puddles before retreating inside to watch a movie.
For breakfast, I recreated one of these little gems I had in PB at Crown Point Coffee after teaching 3 barre classes in a row. (<— not recently haha.) I've been thinking about it ever since, and thought it would be a fun way to switch up the breakfast routine. I tend to get into bfast habits, and will have the same things over and over until I burn out and switch it up. (I seriously went through a time period where I had egg burritos at least once a day, for years. I still don't believe the day has officially started until I've had eggs.)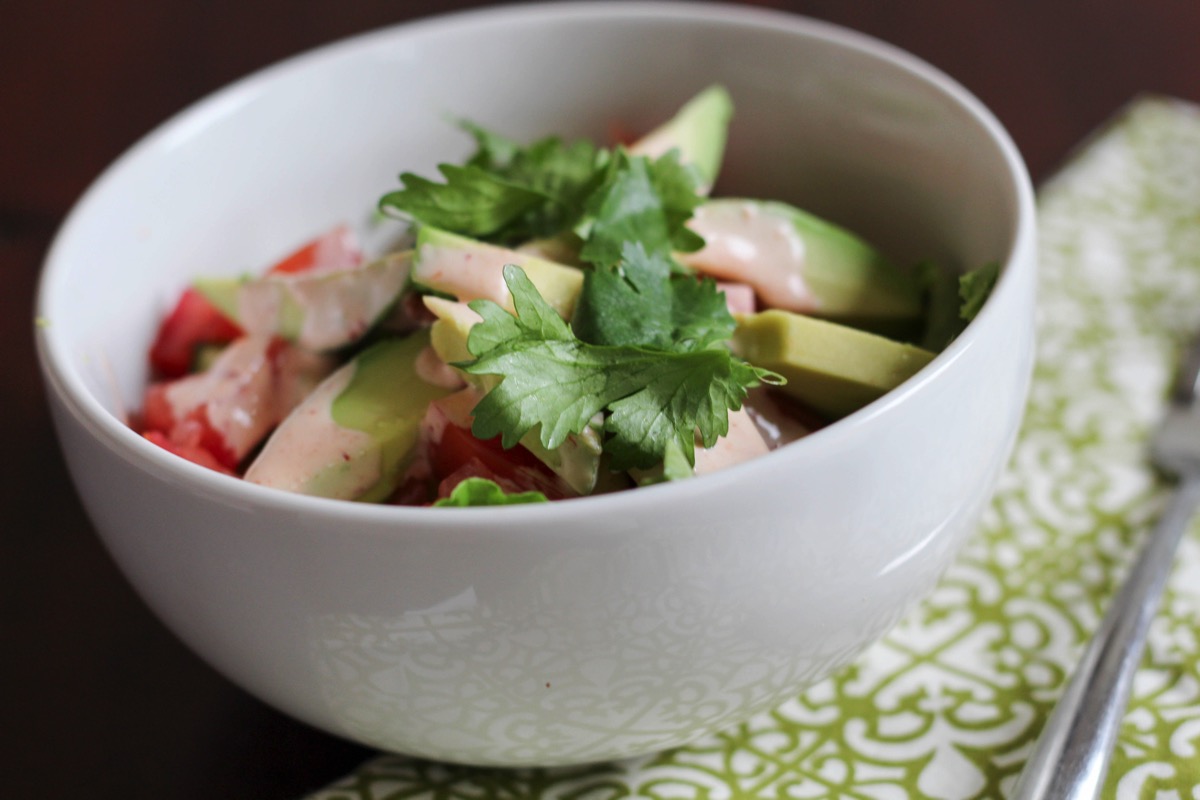 This particular breakfast bowl was more like a salad than anything. It had vegan sausage, egg whites, tons of chopped veggies, and a spicy sriracha sauce. I dove into the savory goodness, and it was a filling and protein-packed breakfast.
I LOVE salad for breakfast as it's a great way to get some extra veggies/fiber, and a savory way to switch things up from the classic egg and omelet combos.