Hi friends! Happy humpday.

Hope you're having a wonderful week. Thank you so much for sharing my excitement for the Post Baby Bod plan! Preorders are rolling in, and I can't wait to share this with you! It's not only a fitness plan -it's packed with info, from postpartum snacks to diasastis recti and PPD- and the Post Baby Bod site will include lots of prenatal fitness tips, videos and content. Lots of fun things on the way.
So, I've had big goals for meal planning in 2016, and thankfully, I've CRUSHED THEM so far. We're only two weeks in, though, so there's that haha. 😉
I thought I'd share some of my prep tips, especially since I always love to hear new recipes and ideas from all of you. I've found that for me, it's much more feasible (and necessary) to plan daytime foods: snacks for myself and Liv, breakfast, and lunch staples. For dinner, the Pilot is usually home, so I'm able to whip up something quick, or I can prep during naptime that day if I'm off to teach that night.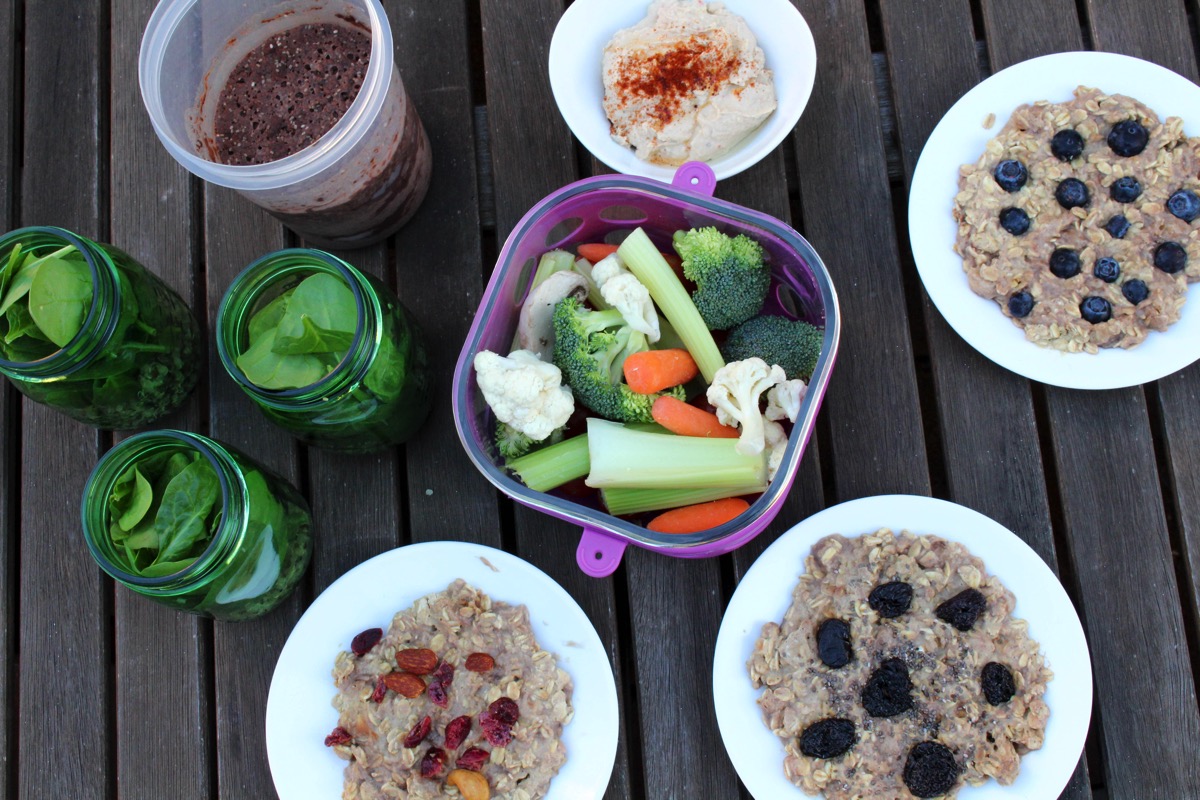 The "during the day" foods are critical, because if I don't have any healthy options on hand already prepared, I'll open the fridge, someone will start screaming or need something, and I'll be off to handle whatever is going on. Then, I'll end up face-diving into a bag of treat-sized Reese's or chocolate chips because it's there and I don't have to cook it. I never thought I'd be the type of person to miss out on full meals -I love food too much- and then I had babies. I get it now. If I have healthy options on hand, it's much easier to grab something quick and satisfying, and then I feel more energized during the day. In this case, it also helps me avoid the post-Reese's crash.
Here's what I made for this week: