(gluten and dairy-free, too!)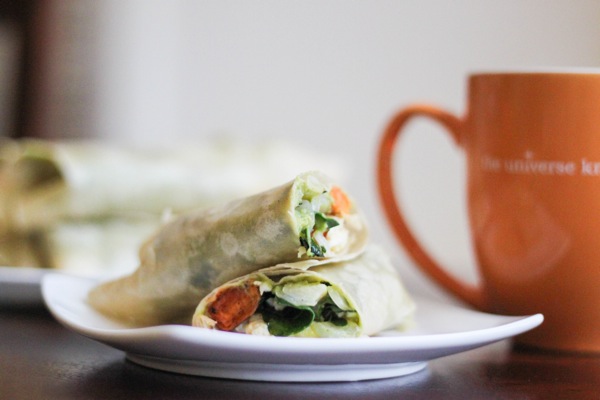 After burning ourselves out on baked oatmeal (so good, but we had so much!), we're on to a new breakfast thing. "New" = not really new at all, because usually at some point during the day I will have an egg burrito. It may be breakfast, it may be lunch, but a day isn't a day until an egg burrito has made an appearance. I really think they're my favorite food?

Now, I've just added more excitement to the standard combo and made a big batch to freeze and reheat during the week.
Breakfast time is either slow or frantic over here, depending on the day, and it's nice to know we have quick and delicious meals in the freezer ready to enjoy at a moment's notice.
Orrrrrr conveniently stuff into your face as you type a blog post.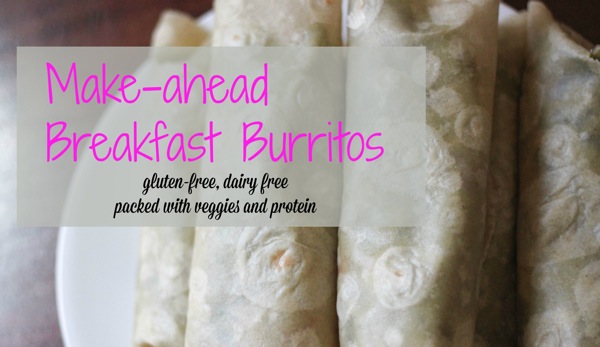 Make-ahead burritos aren't a new concept in the least, but I think this is my first attempt! I wanted to include an awesome mix of protein, carbs and healthy fats (oh hi, guacamole), so here's how I put these beauties together: