This single serving breakfast cookie can be made in advance to enjoy the next morning. Just cook in the am and serve! For a larger batch of breakfast cookies, try these baked breakfast cookies or this single-serving overnight oats cookie.
I eat a lot of the same things for breakfast. There are a handful of breakfasts in the rotation (protein yogurt, egg burrito, breakfast cookie, smoothie + eggs, or oats + eggs) and I don't really experiment since I have about 5 minutes to make/eat my breakfast in the mornings (between feeding Liv, P, and getting the three of us kind of dressed and out of the house it gets a little hectic), and if I screw it up, it's a fail. Also, I've been late for drop-off before and was not planning on it. I toted a baby and kiddo into the office.. wearing pajamas pants and a shirt covered in spit-up. I'm sure no one cared but now I'll at least put on some real pants, just in case. 😉
So for breakfast, I walk on the not-so-wild side. I'm a huge fan of anything I can either make quickly, or make in a large batch to heat and enjoy throughout the week.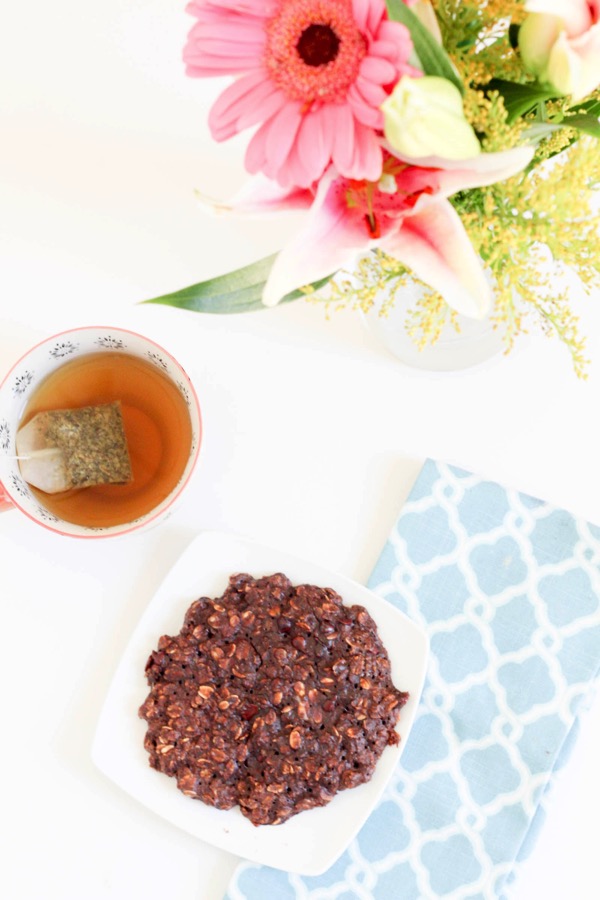 Enter the single-serve baked breakfast cookie. I'm a huge fan of the classic overnight oats-esque creation, but I know that many of my friends out there prefer a "cooked" cookie, or don't really love the banana.
This cookie is for youuuuuu.