Hi friends! Happy Monday! How's your morning going?
Sasha and I had a crazyawesome Soli Beat event last night at lululemon La Encantada. We're friends with their amazing staff, and they reached out to us to see if we wanted to host a dance party in the courtyard.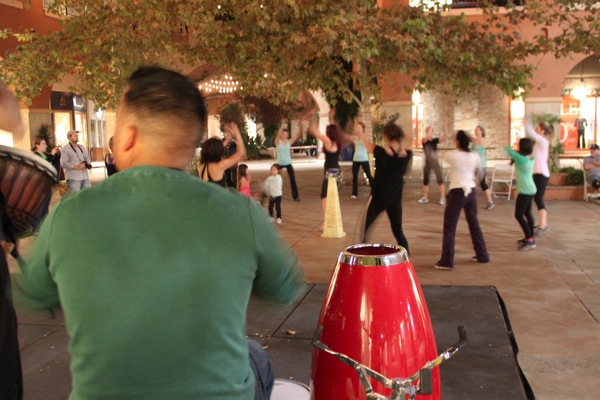 Of course we wanted to

We hired three amazing drummers to play for the event, and got our Soli Beat on along with some fabulous ladies (and kiddos! They were so fun to watch). The courtyard at La Encantada is gorgeous, green and spacious– we had a lot of room to move and dance. It was fun to look above to the second story and see shoppers peeking over to see what the heck was going on, especially since the drums were so loud and energizing. We did a version of the dances from the DVD, with little changes here and there to change things up. We tend to go a little crazy when we hear the music.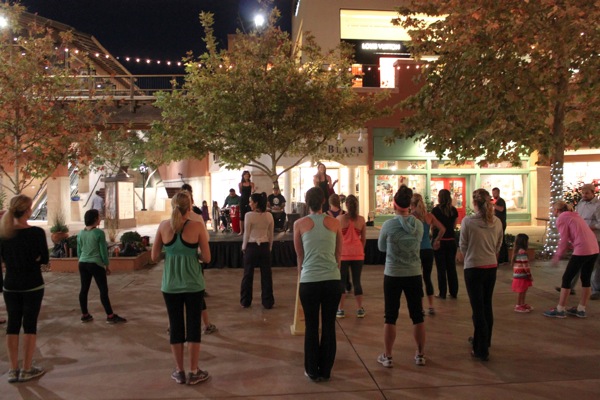 Grant filmed a highlight video, too, which we'll upload to our YouTube channel: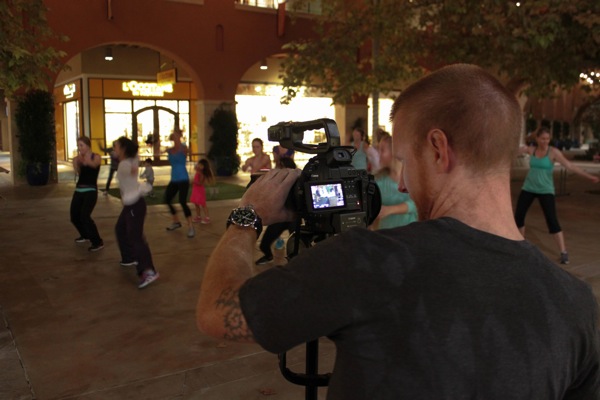 My nana and mom came to watch, and the best part of all was that the Pilot brought Livi to join in the dance party. She loved it, and everyone loved watching her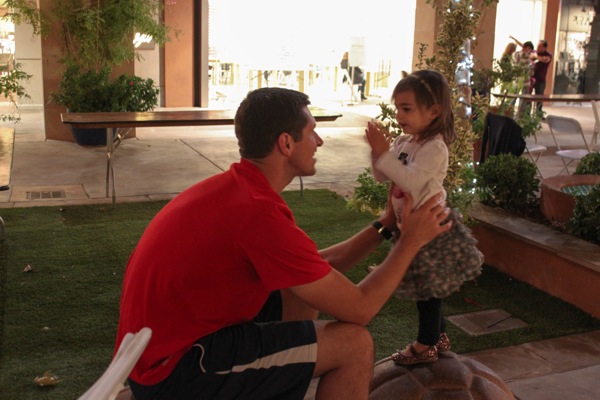 My heart can't even take it.