This breakfast quinoa is a savory switch-up on the sweet rotation. It's packed with veggies, filling protein, and is inherently gluten-free. Make a batch to enjoy for breakfasts for the week!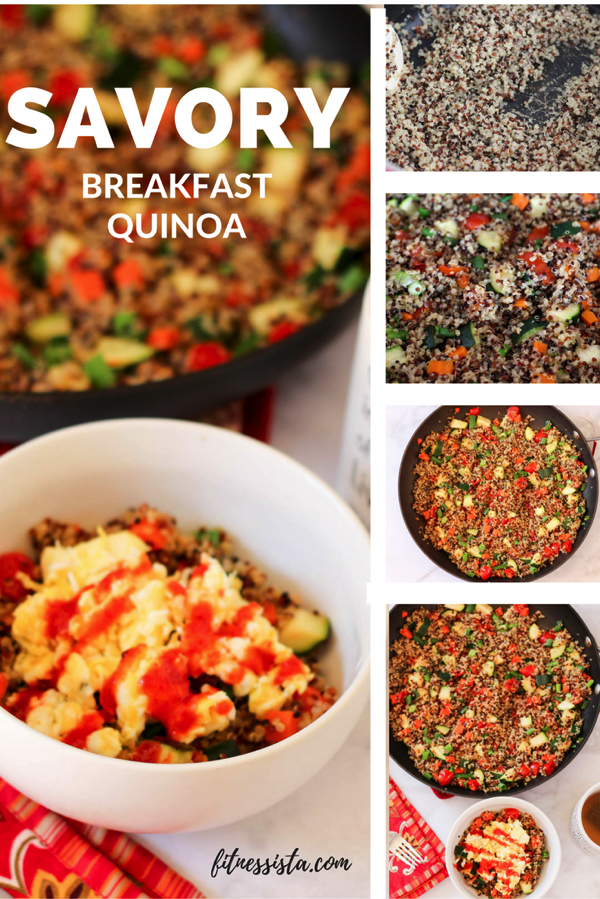 Hi friends! How's the day going so far?? Things feel much more normal around here this week. Everyone is back home and together, we enjoyed an awesome long weekend, and I even had some time to meal prep and get my life back together. I'm following Brittany's recipes this week from our ebook, and am so excited to have some new dinners in the rotation.
I took some time to chop and prep as many ingredients as possible and also made some breakfast and snack staples. We have amazeballs ready to go (pumpkin, natch), grilled chicken, steamed eggs, chopped veggies with my favorite garlic dip, and this breakfast quinoa.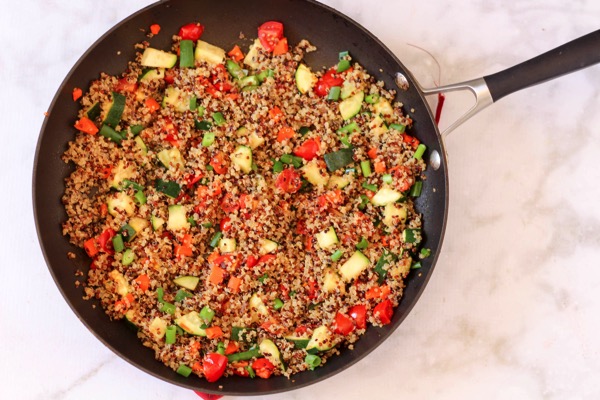 I actually got the idea for this during our Disneyland trip. Our hotel has the BEST breakfast buffets, and it's packed with everything everyone in our family could want. Pancakes for Liv, breakfast potatoes for P, omelets and all the bacon for the Pilot, and random healthy stuff that I love, like green juice and breakfast quinoa.
Yes, our hotel has breakfast quinoa.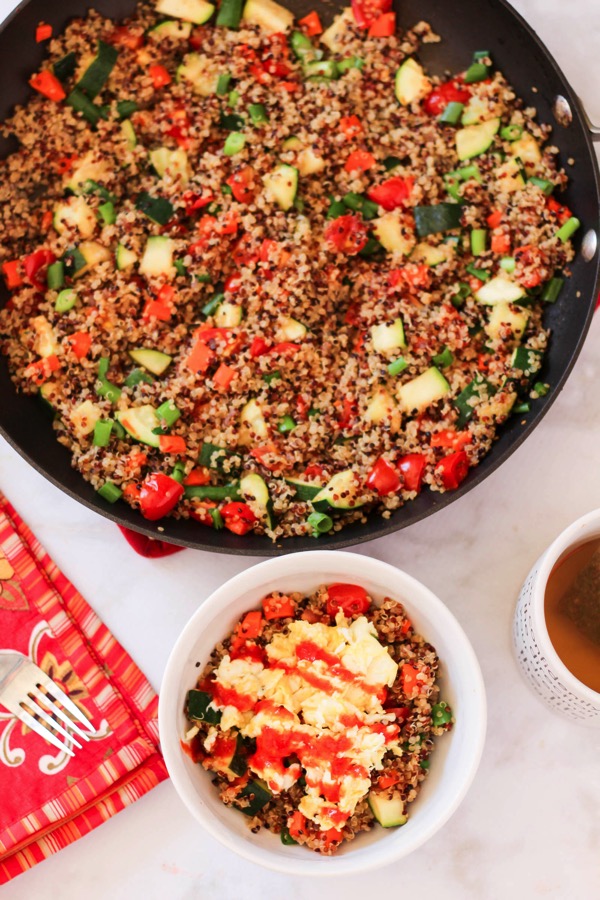 I enjoyed a large bowl of it with scrambled eggs and hot sauce, and knew I needed to recreate it as soon as we came home.