This post is sponsored by Chosen Foods and includes an amazing giveaway opportunity! Congratulations to the winner of last week's GapFit giveaway: Amanda H.! The lucky lady has been emailed.
As someone who is always excited to expand their nutrition and cooking knowledge, I love being introduced to new ingredients or techniques. As I learn more about food and the types of ingredients and recipes work well for our family, our grocery purchases will reflect that. Something that has made an impact on my cooking: oils, and the types I'll use for various recipes and foods.
For a long time, I've cooked strictly using olive oil. It's a healthy oil option, but it turns out that it's really at its best when served at room temperature or heated at lower temperatures. I've also experimented with ghee, coconut oil, and butter in our cooking, and was excited to try out some new oils from Chosen Foods.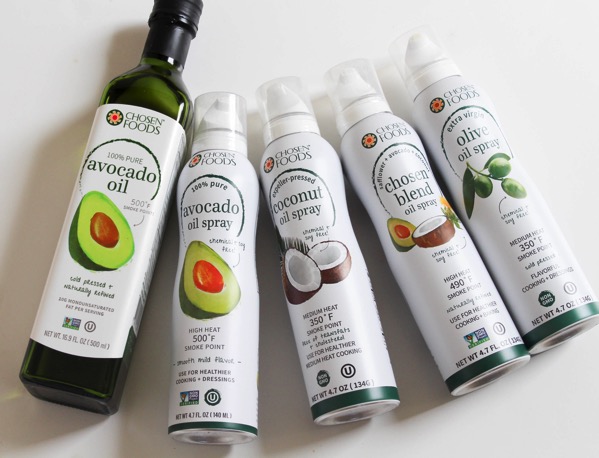 Here's a little bit about Chosen Foods:
-Carsten Hagen (from Norway) founded Chosen Foods with the belief that food has the power to heal. Carsten studied naturopathy (did not practice, but has always had an interest and passion in health and wellness), and is on a mission to make healing superfood ingredients accessible.
-They have expanded from Mexico to the United States, Canada, and Bolivia, and oversee the entire production of their superfoods, from field to table. Because of this, they are directly involved in the quality, supply, trade practices, and sustainability of their products.
-Their headquarters are here in San Diego! On their site, you can find the cooking oils and sprays pictured above, in addition to grains, chia seeds, avocado oil mayo (!), and snacks.
Chosen Foods sent a goodie package with cooking sprays (avocado, coconut, avocado coconut oil blend, and olive) in addition to avocado oil.
The sprays are BOMB. They are amazing for pancakes, stir fry, on salads (just spritz, add a squeeze of lemon, salt and pepper, and eat!), and greasing baking dishes. They have zero calories, and one to two ingredients which equate to 100% pure oil. No weird chemicals propellants or additives.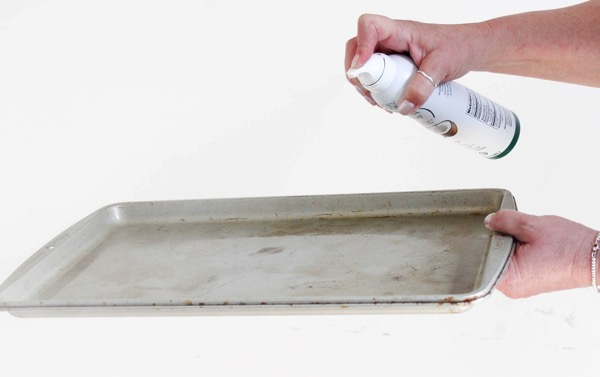 The avocado oil is one of my new favorites. It has a high smoke point of 500 degrees (where the oil starts to break down), so it's awesome for high heat cooking,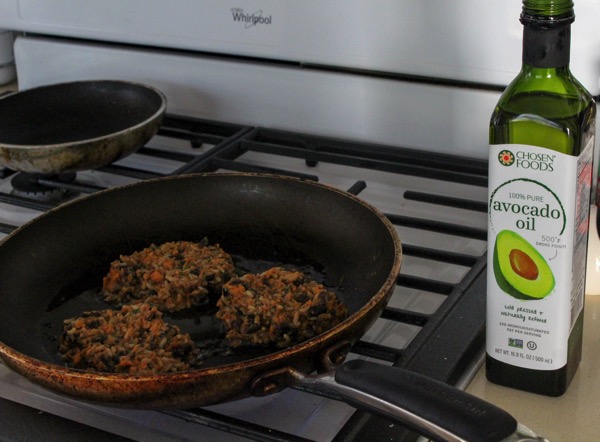 but also a lovely unexpected ingredient in baked dishes, like these cookies!
It gave these cookies a light, beautiful texture (they're perfectly soft and chewy), plus a dose of heart-healthy fats. These cookies take about 10 minutes to put together, and are preschooler-approved. 😉