Hi friends! How's the morning going? Hope you're enjoying the day and had a great weekend! We got to enjoy a little Vegas getaway with our friends Betsy and Jeremy. Betsy and I had both talked about going to the Pac-12 tournament for a while since we all love basketball, so a couple of months ago, we decided to go for it and book our plane tickets. With everything going on, it's been something that I've looked forward to, and it was definitely worth the wait. We're very fortunate that madre offered to stay in San Diego and watch the girls. They got to enjoy special time with their nana, and Tom and I got to spend some time together. Also, I slept in until 10:00am TWO DAYS IN A ROW. It was everything.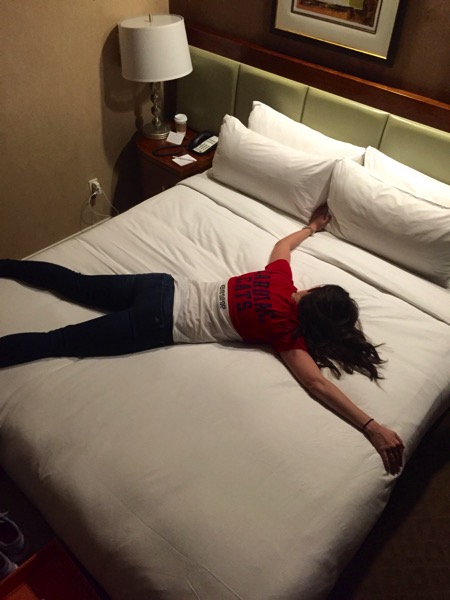 (Flooded with emotions after the overtime Wildcats loss.)
We had so many awesome adventures, but for this post, I'm going to focus on the eats!!
Lately I've been trying to amp up the whole foods, protein, produce and decrease my sugar intake. It's become so much easier to eat well while traveling as more options become available, but there's the constant temptation of decadent food. Usually when I'm on vacation I'll usually enjoy the avalanche of sweet treats and alcohol, but found that I really enjoy having a balance between healthy energizing food + the soul-hugging stuff in there, too. I just chose what was "worth it," and rolled from there.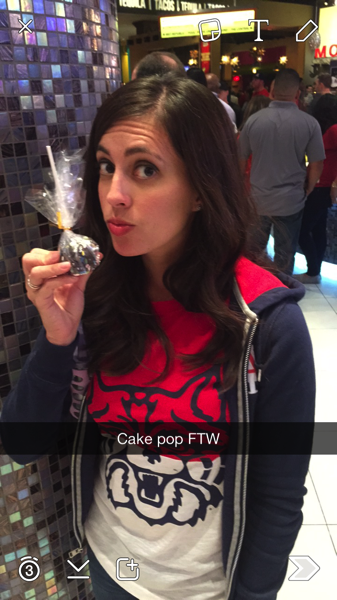 (Cake pop = worth it. I'm on Snapchat now if you'd like to say hi! Fitnessista)
Some of the spots where we dined: