Hi friends! How's your morning going? I'm so glad you like the first gift guide! I'll have one up for the dudes later today

Last night, we braved the cold (ok, Tucson cold, but still) to head up to Mt. Lemmon for our family photos. I think Jacquelynn got some great shots of our little family in the beautiful Arizona scenery. The best part was that she was FAST– time is of the essence when you have a little nugget who's anxious to go see a puppy

After our pics, we went over to Kyle and Meg's for their first Friendsgiving: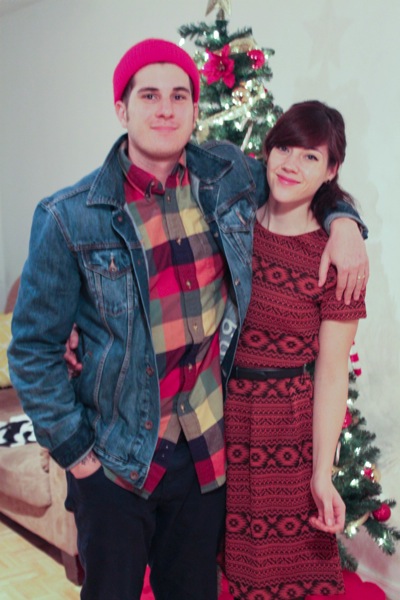 The even have their TREE UP and it looks awesome. (Tree envy. I can't wait until Friday.)
And can we talk about how regal little Luna looks in front of it?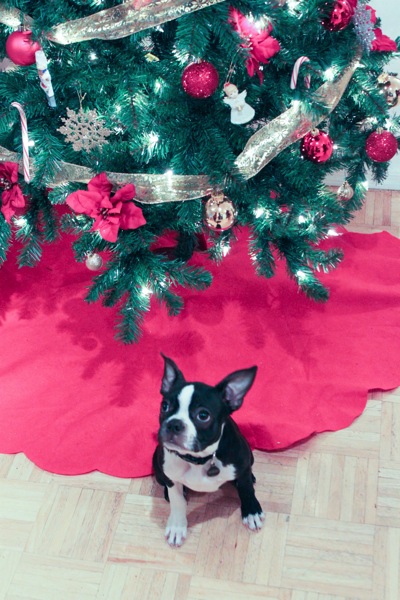 Livi was enthralled by the tree, and even more excited to see her little fur cousin.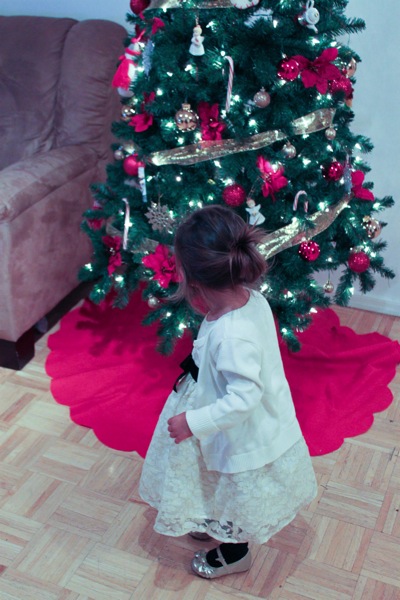 Kyle and Meg had all of the usual Thanksgiving fare: a glorious roasted turkey, stuffing, cranberry sauce, green bean casserole, sweet potato casserole (frozen and reheated from this weekend), and rolls. I feel like my Thanksgiving was complete and the actual holiday isn't here yet. The fact that I get another Thanksgiving meal makes me very excited, indeed.
Everything was amazing, and the company was the best part <3