Hi! Happy almost-the-weekend

What are you up to today?
Last night's Zumba class was CRAZYAWESOME. I could tell there were a few professional dancers in class (and had a lot of fun shaking with them), and turns out that they're part of the Disney show that's in town. I'm taking Liv, and I can't wait for her to wake up so I can tell her about the characters I Zumba-ed with last night. She'll get a kick out of it, and still doesn't know we're going to the Disney show. I'm excited to surprise her <3
When I got home, a glass of wine was waiting, along with dessert….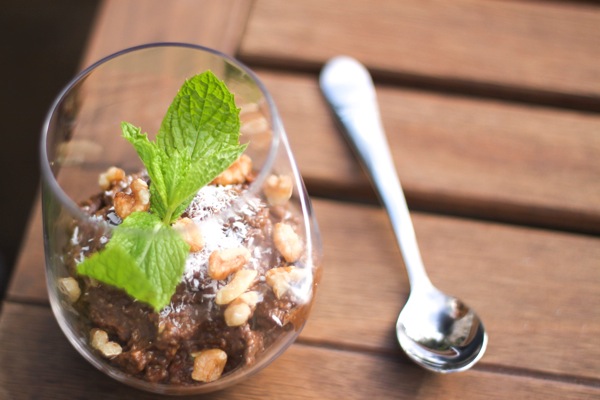 I'm a huge fan of single serving desserts and a little bite of something sweet before bed. Occasionally (like for Monday night date night) I go all out, but for a more regular basis, I stick to healthier options. While I love the refined sugar stuff just as much as anyone, and am a bit of a cookie monster, I don't sleep well after a night of indulgent sweets. This chocolate pudding is a combo of two of my favorite healthy desserts: choco-cado pudding and chia pudding!
I had all of the ingredients on hand; just chia seeds, avocado, cocoa powder, maple syrup, cinnamon and almond milk.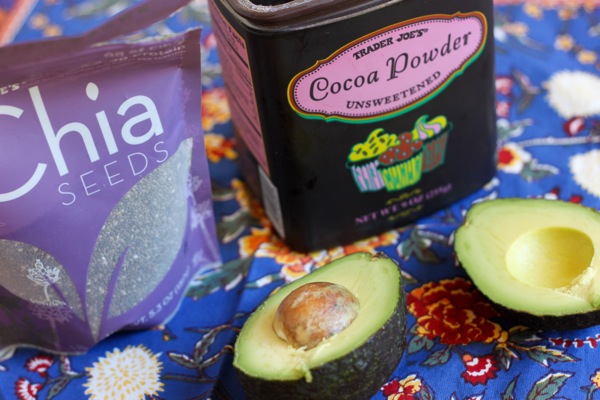 Chia seeds give an awesome boost of nutrition, plus they're extremely hydrating as they soak up liquid and help to lubricate eyes and joints, and also give a beautiful thick texture.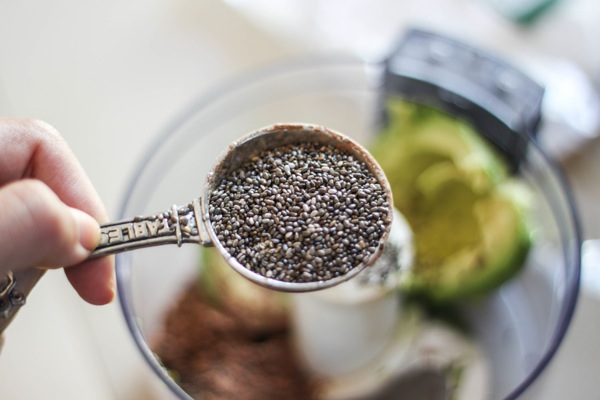 Blended up in the food processor and served with some chopped walnuts and a sprinkle of coconut. Goji berries would be fantastic on top, too!