Hi friends! Happy Monday! How was the weekend? Hope you had a great one!
This weekend was a bit of a teaching extravaganza. Saturday, we had a huge event at our gym (with all of the Les Mills new release launches), so I participated in some classes and taught some tracks from the newest BODYPUMP, Sunday was 3 barre classes (I coached a lot more than usual) and today, back to BODYPUMP and spin. Needless to say, I'm a little too excited for an off day and maybe a massage tomorrow.

Something else exciting: the Pilot took our BODYPUMP class!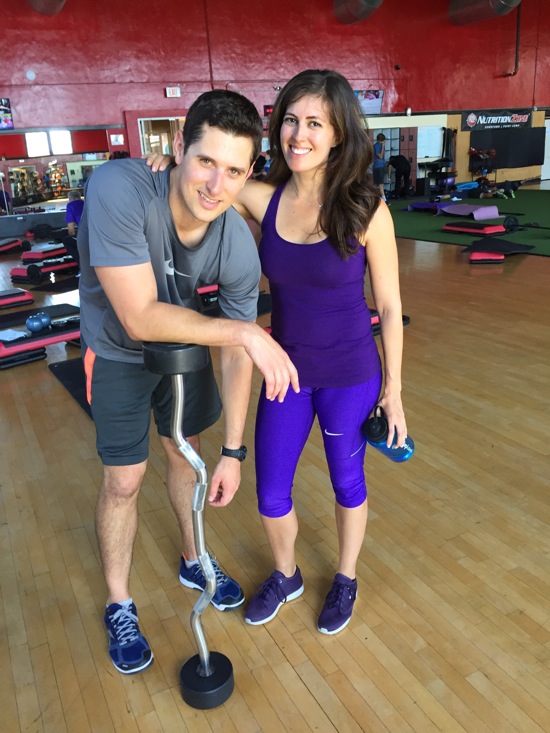 (All purple because the event proceeds were to support the American Cancer Society)
I wanted him to experience the glory of it… and had to take a photo to commemorate the occasion, since I'm not quite sure he'll be back haha.