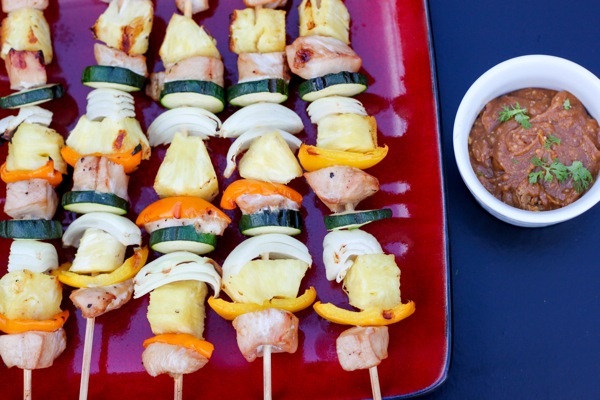 Hi guys! How's your day going? Hope it's been a great one so far

I'm fully convinced that plants flourish out here. My succulent garden is growing like crazy, I've managed to keep all of our herbs "alive" for the first full summer (ok, so the cilantro is clinging the walls of death right now). Also the first time ever, we have a jalapeño! He has a salsa destiny ahead of him.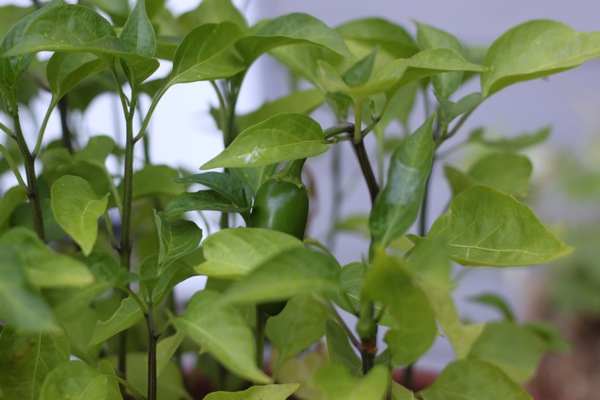 Another thing: the kombucha! A few people have asked if I was still brewing kombucha, and it's still going strong after the interesting bottle of scoby the farmer's market kombucha lady gave me. My kombuchas batches did fairly well in Tucson, but I think I've really gotten the hang of it. It's by far the best 'buch we've brewed at home.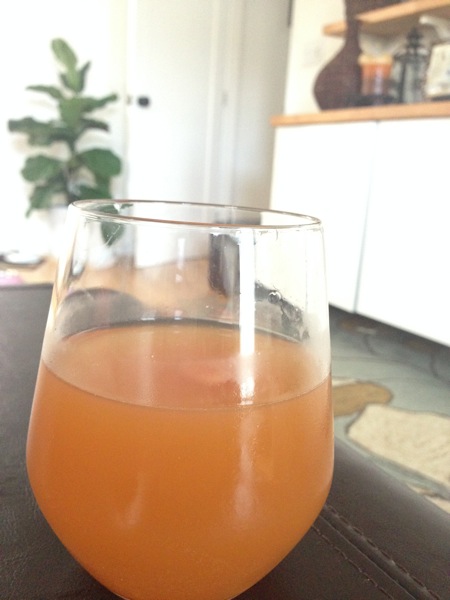 (Orange-ginger from last week)
I've had a lot of fun playing with flavor variations and have learned that dried ginger makes it even more fizzy. Please let me know if you have any awesome flavoring ideas!
Last night, I had some of the home-brew with an awesome and easy summer dinner: pineapple chicken skewers with a spicy peanut butter sauce.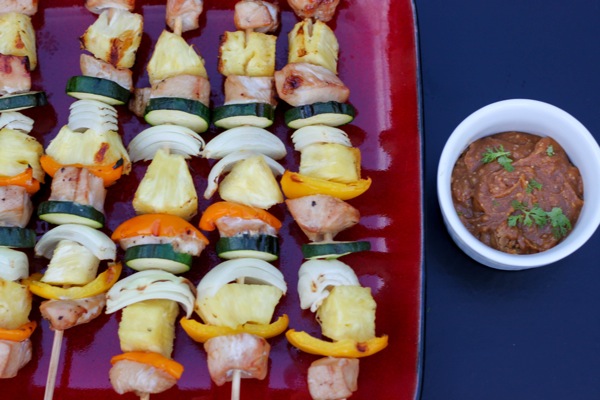 (It's kind of like the grilled version of this beloved salad.)