This post is sponsored by Blue Diamond Almond Breeze.
Oh friends, do I have an awesome spring dinner recipe for you.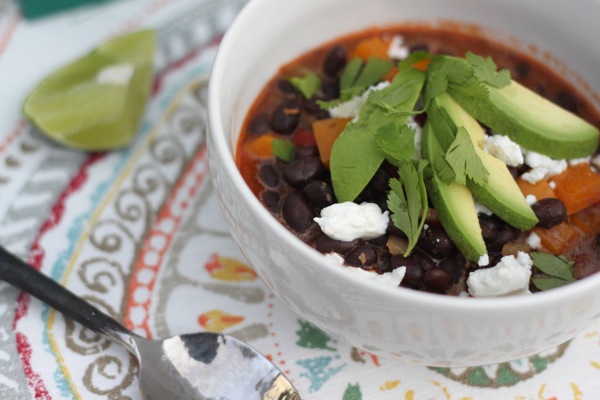 Whenever I see my Uncle E the chef, he gives me amazing cooking tips. He is the mastermind behind this salmon, this vegan sushi, and the best pasta salad you will ever have in your entire life. We got to spend some time with him this past weekend, and while he gave me a TON of recipes, the most interesting one was a black bean recipe. He told me a story about how they were never his forte, and one of his friends from Key West taught him the tricks to making incredible black beans. I'll go ahead and tell you the secrets: first, sauté your veggies (onion, peppers, garlic, don't be stingy with the veggies; the more the merrier).
Add your black bean spices (fajita spices like chili powder, cumin, cayenne, garlic, onion, etc), the black beans, the secret ingredient,