Livi wanted to walk fairly early, but wasn't ready to let go of my hand until she was 13 months on the day. Up until that point, I would guide her around by one hand (she wanted to WALK, not crawl) and everyone would say, "Watch out! When she's walking, she'll be all over the place!" My aching back didn't give a flying you-know-what that she'd be all over the place, I was just looking forward to the day I would no longer be hunched over 24/7. Before I knew it, the day was here, and the good news is that she still wants to hold my hand, even though it's lightly now instead of for dear life.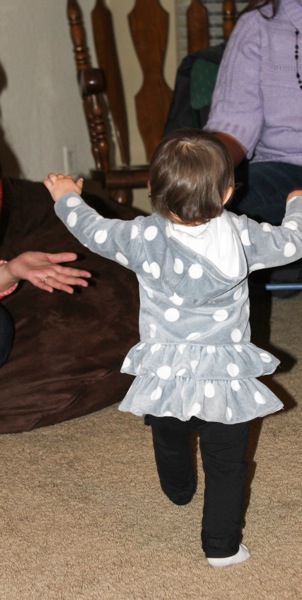 It wasn't until she really started walking that I realized something we'd been doing was holding her back: her shoes. At the time, her main shoes were a couple of pairs of Robeez (one was the Target lookalike brand which are exactly the same), Pedipeds, and some sparkly TOMs Mary Janes. The Robeez and Pediped shoes were way too slick on tile floors, and the TOMs had no bend in them.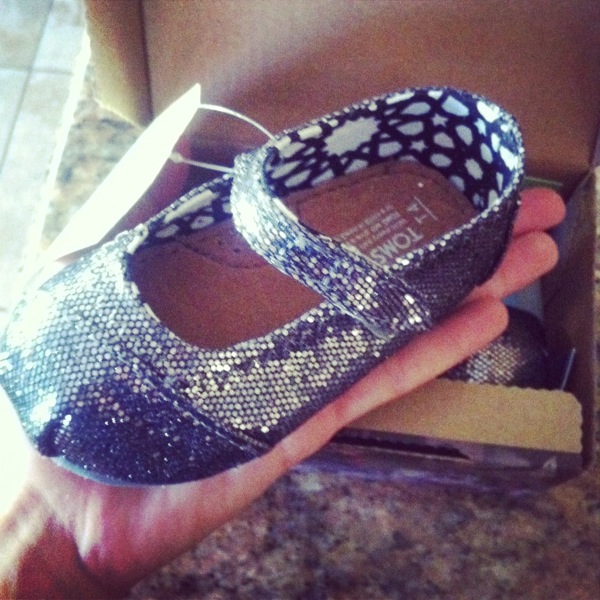 At home, we left Liv barefoot most of the time (we don't usually wear shoes in the house) and she'd be walking with no problems, but as soon as we'd be out and about, she had a rough time keeping her balance.
I went on a Twitter mission for new shoe suggestions, and the popular ideas were Crocs and Stride Rite. I decided to get her a pair of each -the Crocs big for later this summer- and the Stride Rite shoes to fit her in the meantime.