(If It Fits Your Macros)
I've received a few requests to talk about macro counting, especially since it's surged in popularity on Instagram, particularly in the past year or so. You may have seen a picture of a giant donut covered in frosting + sprinkles, or a double-stuffed pizza and the hashtag "IIFYM," which stands for If It Fits Your Macros. This is also referred to as "flexible dieting," which has been a staple in the bodybuilding world for quite a while. The idea is that you want to meet certain macronutrient guidelines, but it doesn't necessarily matter how you get there. This means that your "carbs" could come from sweet potato or sugar cookies; as long as you hit your numbers, it shouldn't negatively affect your body composition.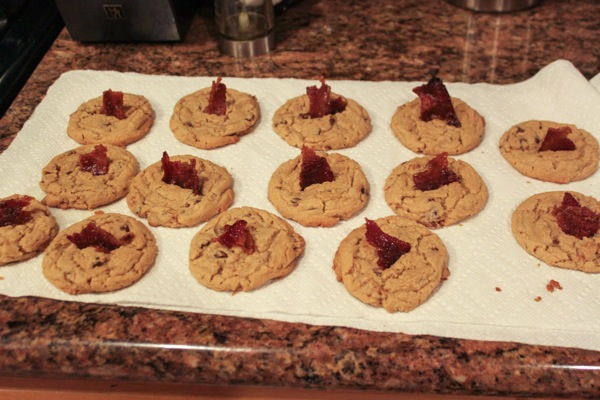 (That one time I made bacon cookies)
So what exactly is macro counting, and how does it work?
First off, lets start by breaking down macros and what they are. The generally counted macros include fats (9 calories per gram), protein (4 calories per gram) and carbs (4 calories per gram). The recommended macro ratios vary depending on body composition your personal goals: whether you want to lose fat or gain muscle. To get more information on how these are calculated (and the ratios that are suggested), I paid a popular Instagrammer (she's a certified personal trainer without any nutrition background) to calculate my macros for me. It was pretty interesting to see what she sent back.
Here is the info: