Hi friends! Happy humpday! Thank you again for all of your patience with the server crashes and blog downtime. The blog was excited to see so many new faces (hiiiiii!) and your Winter Shape Up excitement that she fainted. She should be back to normal now 😉 Back in the swing of things over here!
Yesterday, I had a doc's appointment, and since the Pilot was working late, the girls and I went to Kid Venture's to play after we picked up Livi from school.
Harney Cobb for dinner: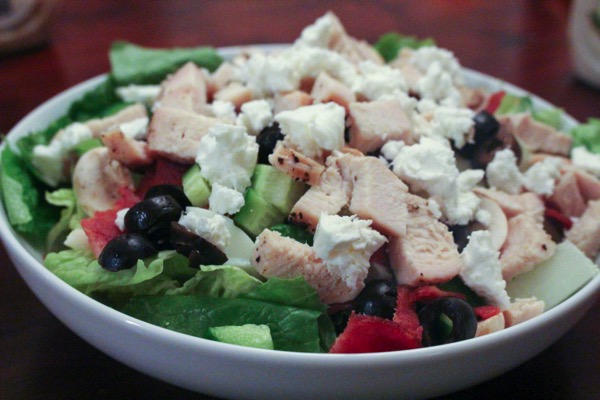 The easiest, most satisfying dinner combo. We still have it at least once a week!
Since I didn't end up taking many photos yesterday, I thought it would be a great time for a Focus On post:
the Total Gym GTS (Gravity Training System). This is the equipment anchor for GRAVITY fitness, which is offered worldwide at fitness and rehabilitation training facilities. Apparently they're very popular, but I had never seen one in Tucson. They seem to be much more common in San Diego.
So have you ever seen one of these machines at your gym?