Hi friends! Thank you so much for all of your awesome nap/sleep advice over on the Family page. I always appreciate your expertise!
For today's Focus On, I'm going to feature a workout I recently had the opportunity to experience. The best part: it was led by the creator herself, Gabby Reece.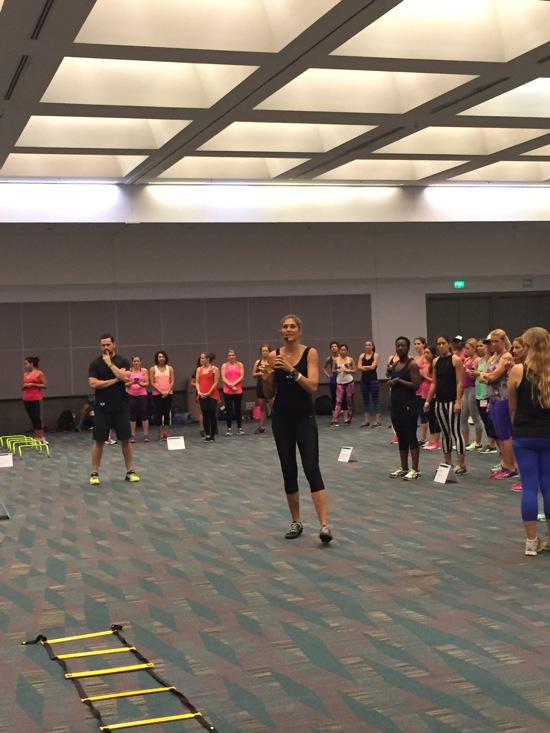 During Blogfest, we were able to try out one of her HIGHX workouts, which had us cheering, sweating like crazy, and working HARD.
Here's the workout breakdown:
What to expect:
HIGHX is a 50-minute workout, which combines strength, cardio drills, flexibility/mobility and core work. The workout is performed circuit-style, and participants are split into groups. In each circuit, you'll work for 3 minutes total. During the 3 minutes, you will likely have 2-3 exercises that you're rotating between for 30-second blocks. For example, you may be doing ladder drills for 30 seconds following by Russian twists for 30 seconds, and complete 3 rounds of each for 3 minutes total. After you finish your 3 minutes, you continue onto the next station. Before beginning the workout, all of the stations are demonstrated so you have an idea of what to expect and how to modify or progress as needed.