Hi friends! I'm excited about this afternoon's post because it was written by a good friend of mine, and a kettlebell powerhouse: Brittany! You may recognize her from the Summer Shape Up pics from this year and this Kettlebell Rock video. I first met Brittany last year at our gym, and was instantly inspired, as she's an incredibly talented athlete. We've been meeting up for occasional green juice dates ever since.

A little bit about Brittany: she is a personal trainer (NSCA-CSCS) and professional Kettlebell Sport lifter based here in San Diego. She is the head coach for Kettlebell Sport lifting at KOR Strength and Conditioning. Brittany holds a National record in 24kg Biathlon, as well as Master of Sport titles in 24kg Long Cycle and 24kg Snatch. Right now, she is actually on her way to the World Kettlebell Championships in Dublin! I hope you enjoy her post.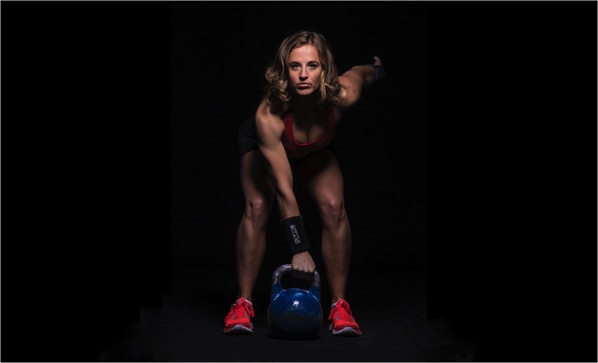 When I attempt to explain to someone the sport I compete in, I tell them that I lift something that looks like a bowling ball with a handle, over my head, somewhere between 100 and 200 times in ten minutes. Sounds a little crazy, right?
Here is a video of me (green shirt) competing in Long Cycle with two 16kg kettlebells. I completed 84 repetitions for a total of 84 x (16kg + 16kg) = 2,688kg = 3 tons lifted overhead in 10 minutes!!
Kettlebell Sport, also known as Girevoy Sport, is a sport prevalent in many Eastern European countries (think Russia, Kazakhstan, Belarus). While it started as a training method for the Russian military, in 2014 the International Union of Kettlebell Lifting (IUKL) World Championships hosted over 500 athletes from 30 different countries.
While I've only been competing in the sport since 2012, in that short span of time I've seen a huge growth in the sport. Kettlebell Sport competitions are on the rise, and for good reason.