Basically everything that's good in the world. These little balls of chocolate perfection are free of added sugars, gluten-free, and contain the perfect amount of crunch. These would make awesome holiday gifts in cute little tins, or the perfect accompaniment to your holiday cookie assortment.
Hi friends! How's the morning going? I hope you had a wonderful weekend!
Let's start off the day with a little chocolate, shall we?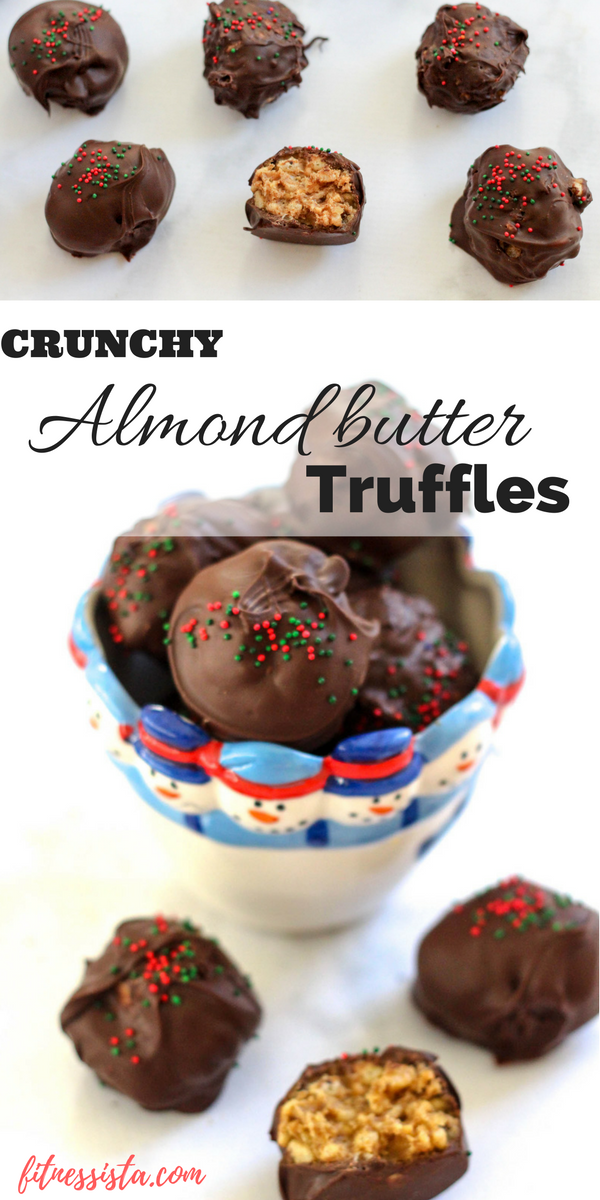 Crunchy, Creamy, CHOCOLATEY
Just yesterday, I was thinking about how it's been a while since I made a mind-blowing dessert for the blog. I was like "this has gotta change" and blitzed into the kitchen in a sweets-crazed fury. I knew I wanted it to be something crunchy, creamy, and coated in chocolate. When the fam heard me playing Hamilton without singing along, they knew it was serious business.
And boom. This creation was everything I'd had in mind, and I'm SO PUMPED to share this recipe with you.