It's a great day for a giveaway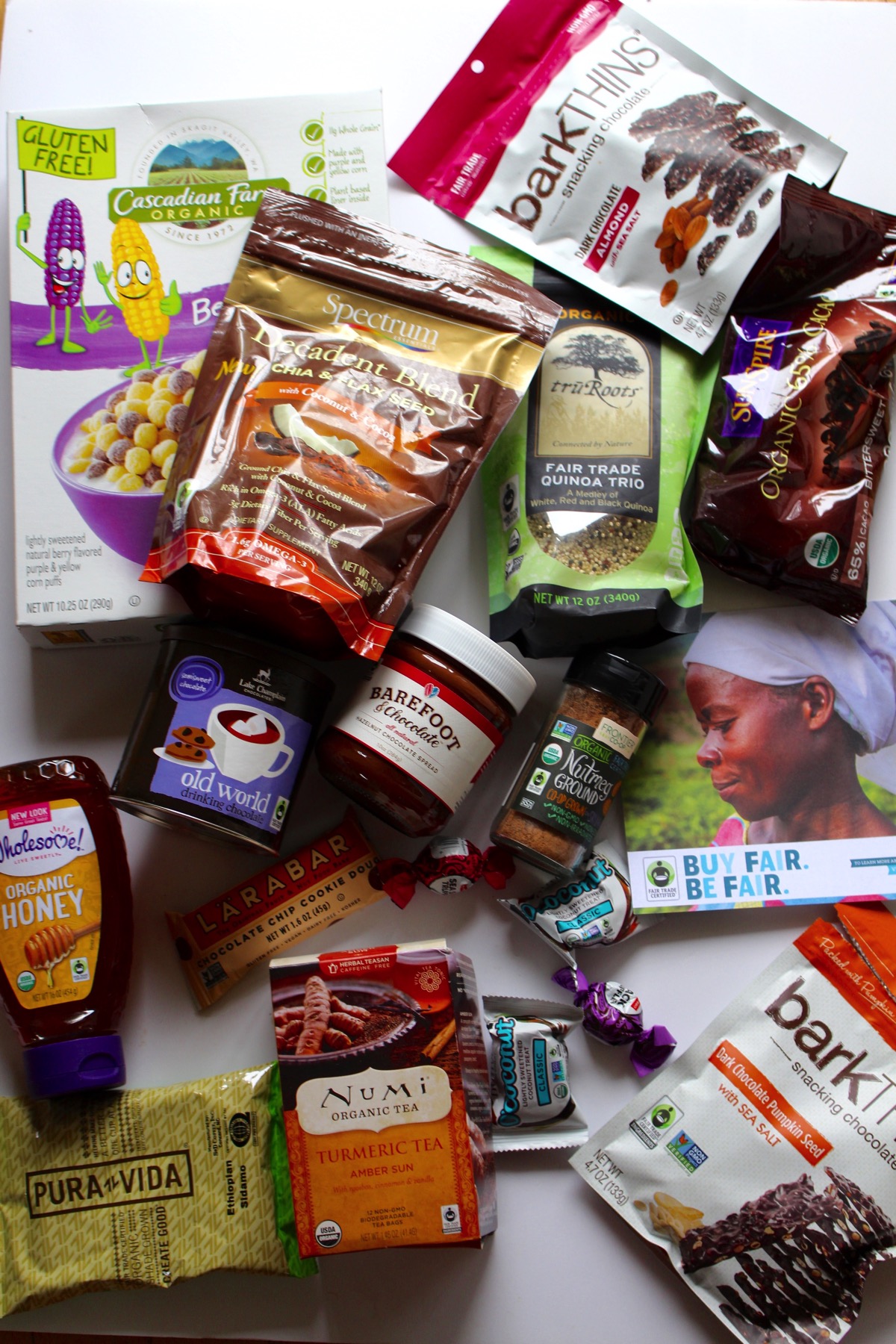 Hi friends! How's your Monday going?? Hope you're having a wonderful day. <3
I've been looking forward to today's post because I'm always excited to spread the word about Fair Trade Month and share some awesome goodies with a lucky winner.
But first, how about a recipe??
Here's a blended Mexican Mocha I whipped up, using 3 popular Fair Trade ingredients: chocolate, coffee, and cinnamon.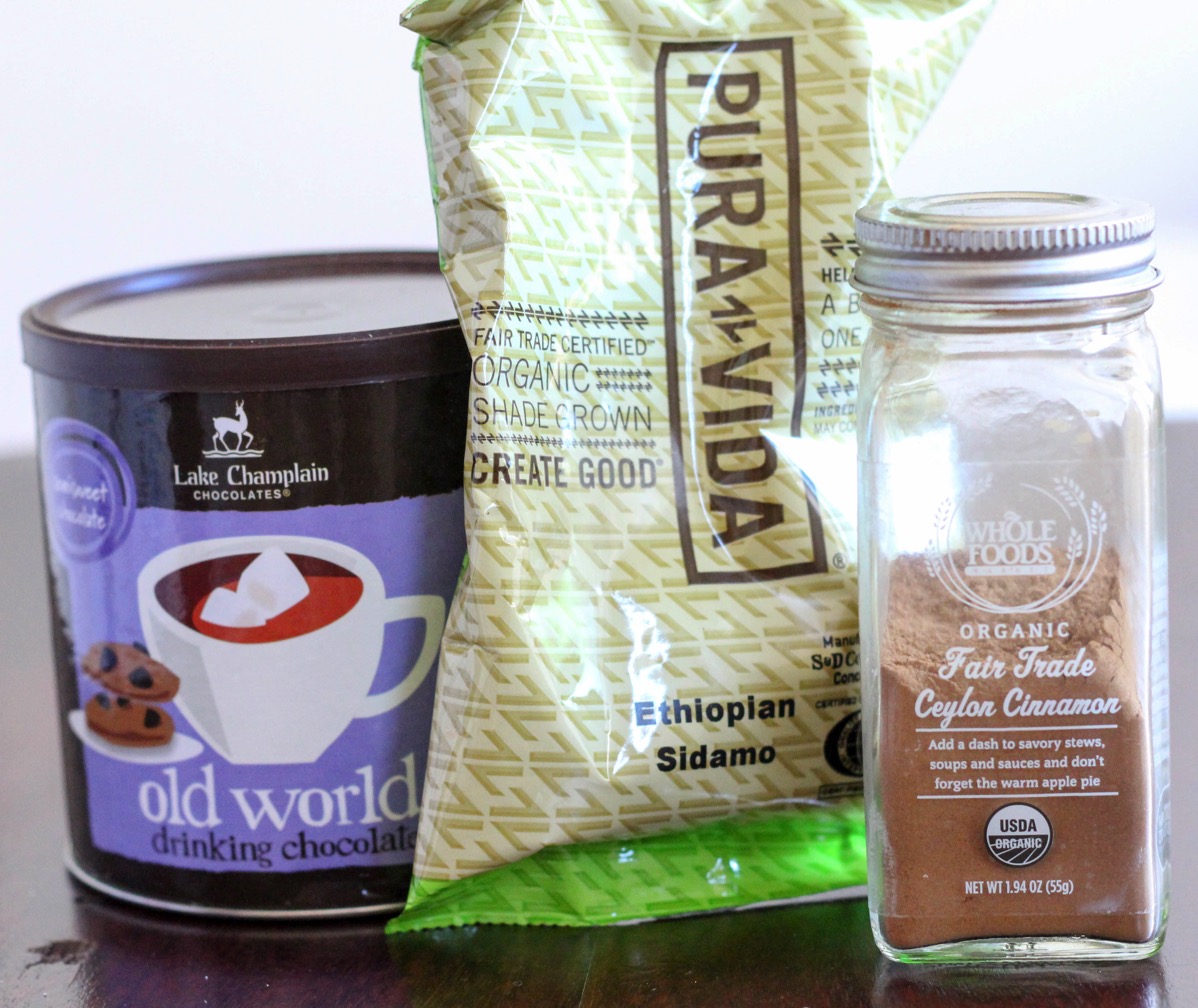 (The drinking chocolate is out of control amazing.)
First, I made a 10-oz batch of Pura Vida coffee, and mixed in some drinking chocolate (which is like chocolate chips and melts beautifully into coffee or warmed milk for a hot chocolate), and added vanilla, cinnamon and a splash of sea salt. After cooling to room temperature, I placed it in the fridge to chill. After it was pretty cold, I added almond milk, ice cubes, and a kick of sweetness before blending it up. The Pilot was happy to be my taste tester.