This post is sponsored by Blue Diamond Almond Breeze Almondmilk.
Hi friends! How's the day going? Hope you're enjoying the afternoon. I've really enjoyed reading all of your comments on this morning's post. Thanks so much for joining me for a virtual green juice. I always love getting to know all of you a little better. Thank you for the RVA and travel recommendations, too!! I've got my list ready to go; you always have the best suggestions.
Now that we've had our green juice,
I made you a cake.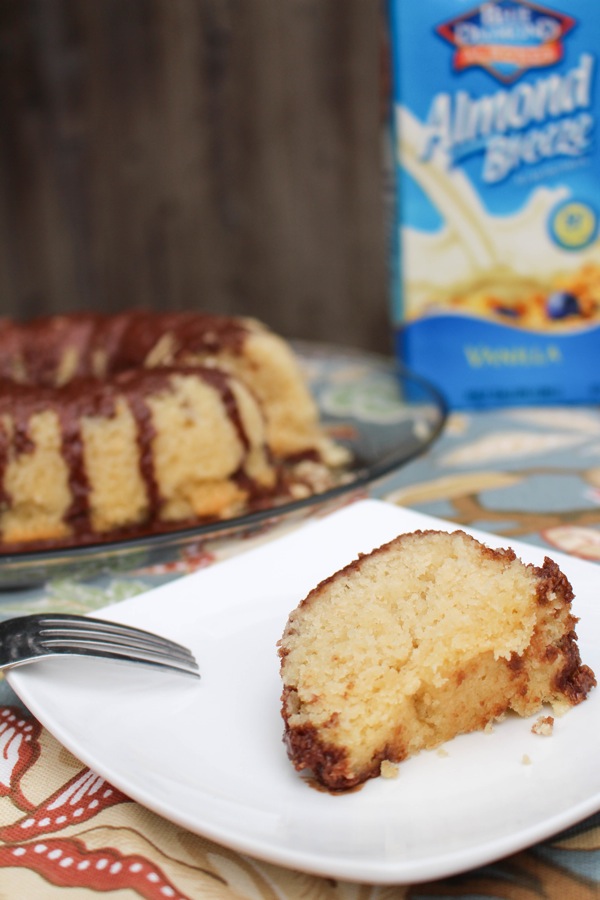 I'm not sure who decided that cake should be strictly reserved for parties and official celebrations. This is one of the many reasons my nana and I are kindred spirits. We'd all get together for family dinner, say on a random Tuesday night, and she'd walk up carrying one of her delicious bundt cakes. (PS does anyone else think of My Big Fat Greek Wedding every time you think of or see a bundt cake? The image of the plant placed in the middle of the cake still makes me snicker years later.) The family would be together, and that was celebration enough.