Hi friends! How's the day going? Love your awesome comments on my last post! <3
The day involved a little bit of this = proof that it was a good one.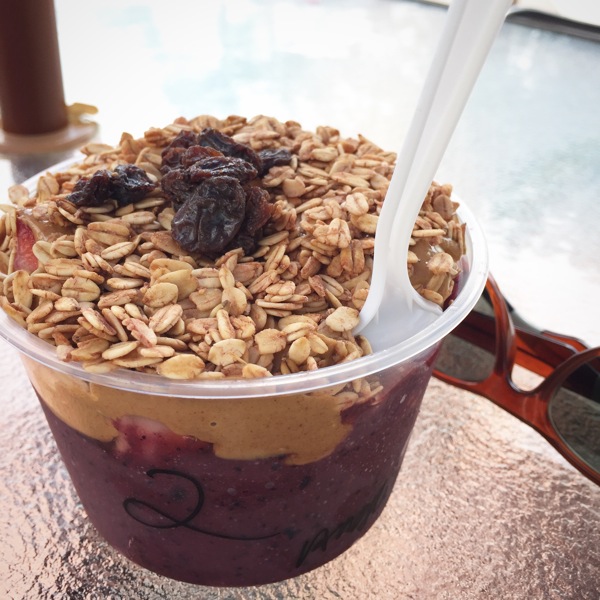 This is my 2nd favorite acai bowl in San Diego, from Cafe by the Bay. I'm very serious about acai bowl evaluation, from the type of blend they use (acai + apple juice, milk, or yogurt), granola quality, and base-to-topping ratio. Cafe by the Bay's granola isn't my favorite (it's very oaty and I love the crunchier granola) BUT they have an awesome topping ratio aaaaand they use a LOT of peanut butter. It's a very close second to my beloved Tiki Port.
Today was exciting because there were two awesome features of HIIT It!
Special thanks to my friends at Greatist for featuring an upper body circuit from the book
and to MindBodyGreen for including my tips for building a budget-friendly home gym!
Also, my TRX circuit was posted on the official TRX page. I'm honored and very thankful to have been included. <3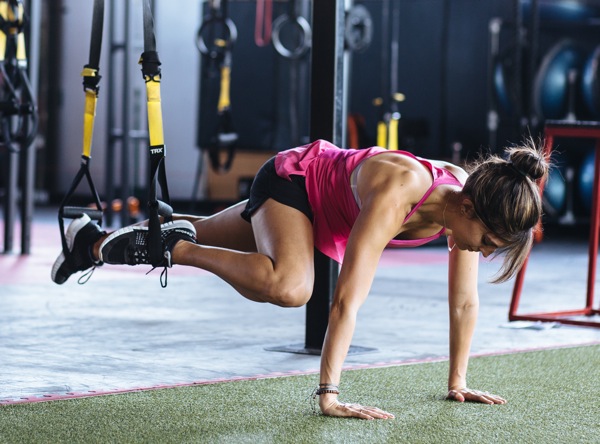 (photo: Danny Chan)