-An amazing Thanksgiving with the fam.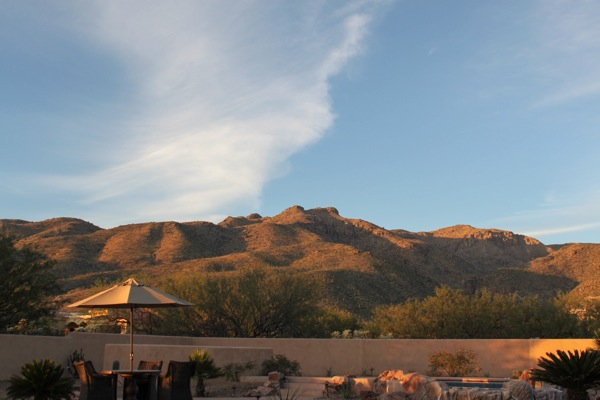 (such a gorgeous view!)
To start off the morning, we hung out here at home in pajamas for as long as possible, watching the parade while eating scones, eggs and turkey bacon. Nana, madre and my friend Marisa came over to hang out and look at sales fliers and then Livi took her afternoon nap. While she was crashed, I did a GPP workout in the garage -the Pie Burn was INSANE- and watched Scandal. After she was awake, we headed to my aunt's house for part 1 of the Thanksgiving feast.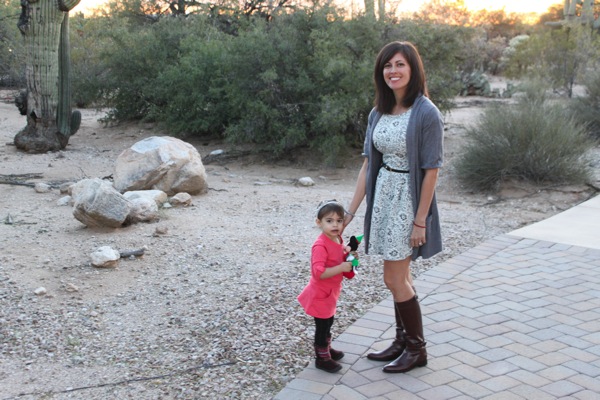 It was everything I had been dreaming about: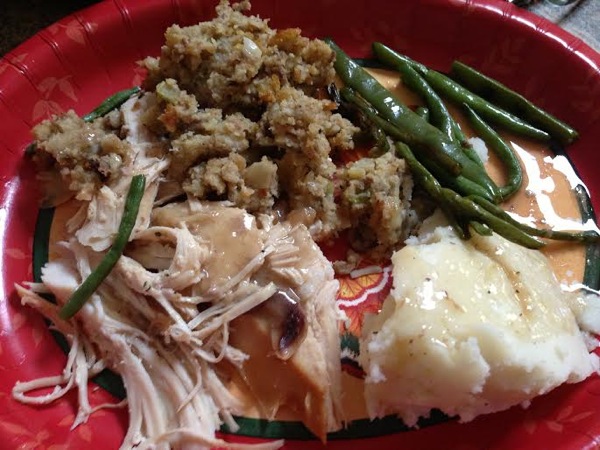 (plate 1 of 3)
After my aunt's house, the guys went golfing over at my uncle's and then we met at my cousin's for poker tradition.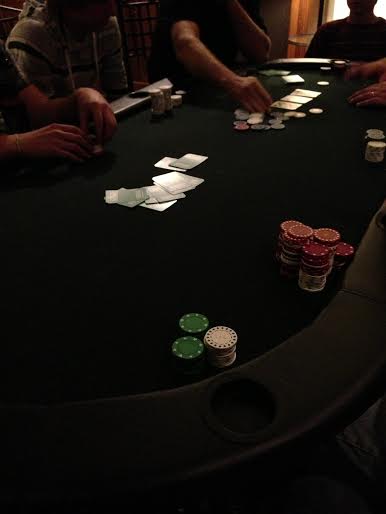 After poker, we headed back to our house, where more desserts and drinks were waiting.
Pecan pie bars and white chocolate chip cookies, along with hot chocolate and mulled wine.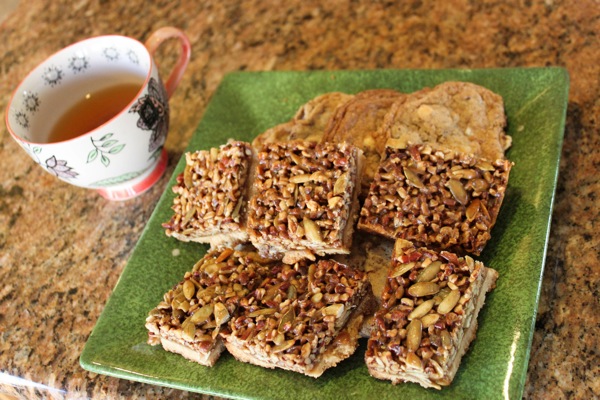 Baking with Bella, the night before: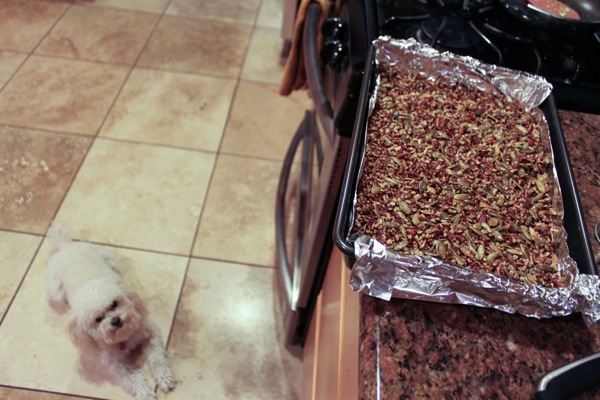 (you can always count on her to passively or aggressively beg the entire time, depending on her mood)
Getting three humans and two fun children into a shot with the self timer: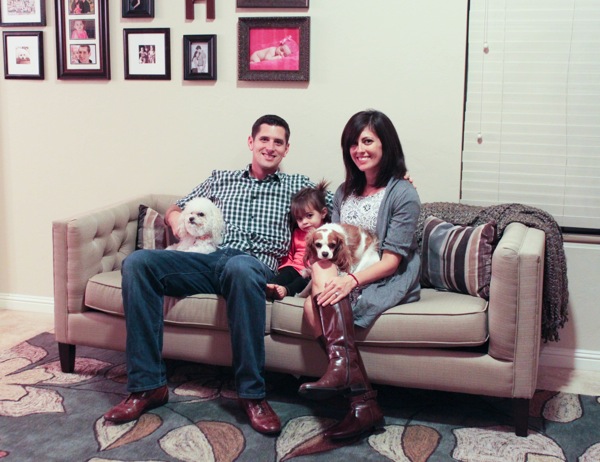 The evening ended making our family gift list with the Pilot, drinking mulled wine (this recipe is incredible) and watching We're the Millers.