Someone is officially moved and settled in her big girl room!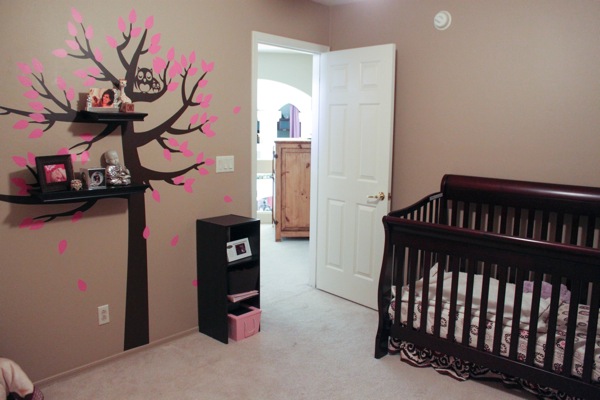 She's only one year old, but has already had three different rooms:
next to our bed in the bassinet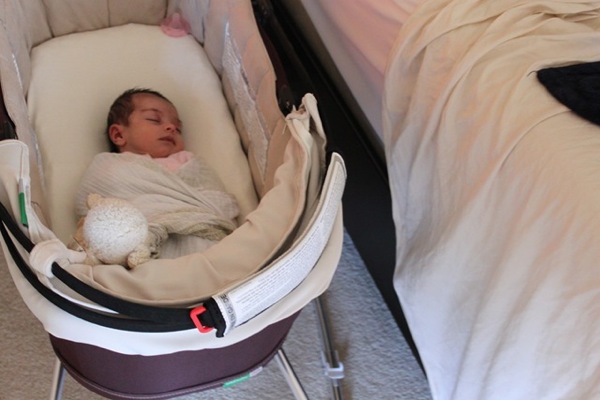 her nursery- the loft attached to our master bedroom (now an office)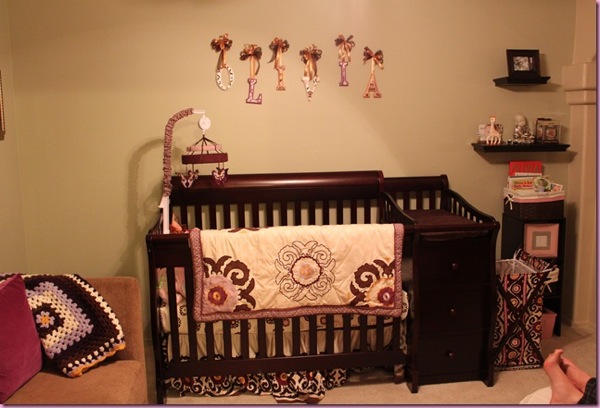 and now, her permanent room. That is: her room until we move, if we move (as a military fam, we have no idea what our fate is. It's equally exciting and horrifying.), and thus dubbed the "big girl room."
While I was looking for ideas to put it together (thank youuuu,  Pinterest!), I thought about using an all-new color palette with bright colors and mixed patterns. As much as I loved the pics I saw, they all looked a little too grown up- like for an elementary school-aged girl. She's 14 months, so I didn't think a tree decal would be too baby… plus I'd been dying to put one up for her and the loft had no room for one.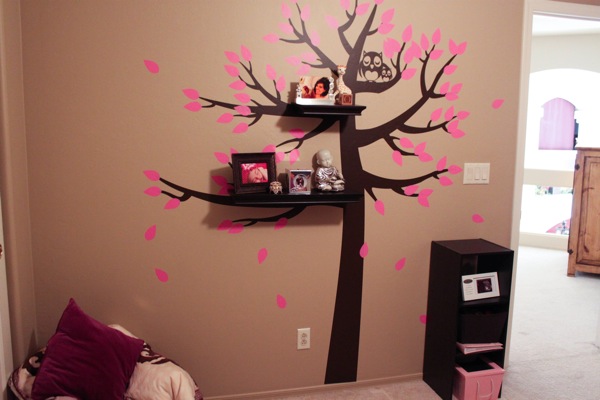 It's perfect, especially with the floating shelves.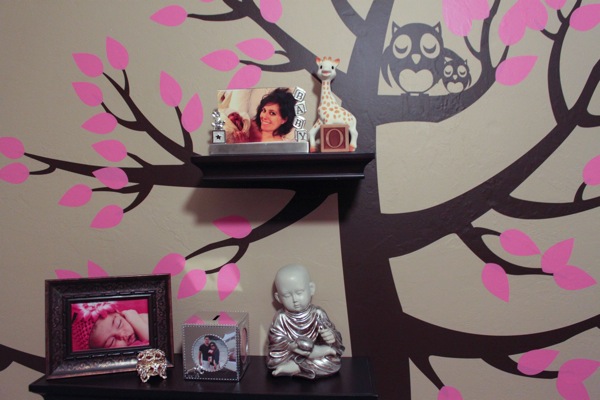 Here's the link to the tree decal- from Etsy.