Hi friends! I'm kind of in shock that we'll likely be meeting our newest member of the family THIS WEEK. It feels like all of the holidays rolled in one; such a magical surprise, and we've been waiting in anticipation. We've been getting things ready around the house for a while now, packing hospital bags, washing tiny clothes, and making sure preparations for Liv and the pups are in place. Even though she won't be sleeping in here for a couple of months -don't worry, we would never subject houseguests to sleep next to a screaming newborn haha- her nursery is finally ready, and I'm so happy with how it turned out.
As I've mentioned before, it's a very small space, and our goal was to maximize what we have and make it as cozy, light, and well, pretty as possible. I decided to go with a mermaid theme since we have a lot of beach days ahead of us. 🙂
Here's a little peek at the nursery (which used to be a guest room):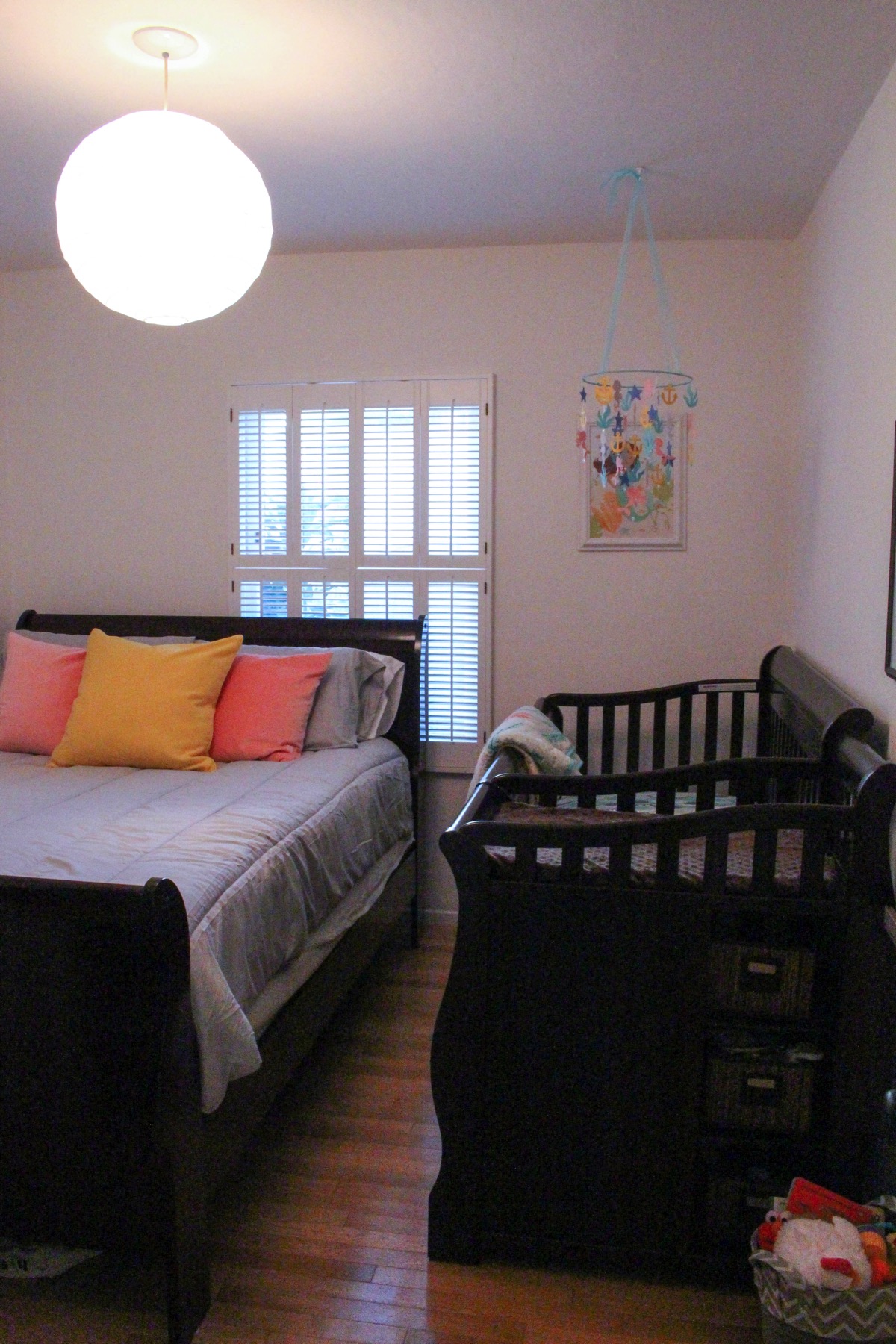 (We're thinking when she's a little older and we have guests, we'll probably just set up the pack n' play in our room and our guests can have the nursery since it has a queen bed)
The crib was Livi's, and for the bedding, we went with the Marine Queen set from Land of Nod.