Hi friends! Happy Monday!! I hope you had a wonderful weekend.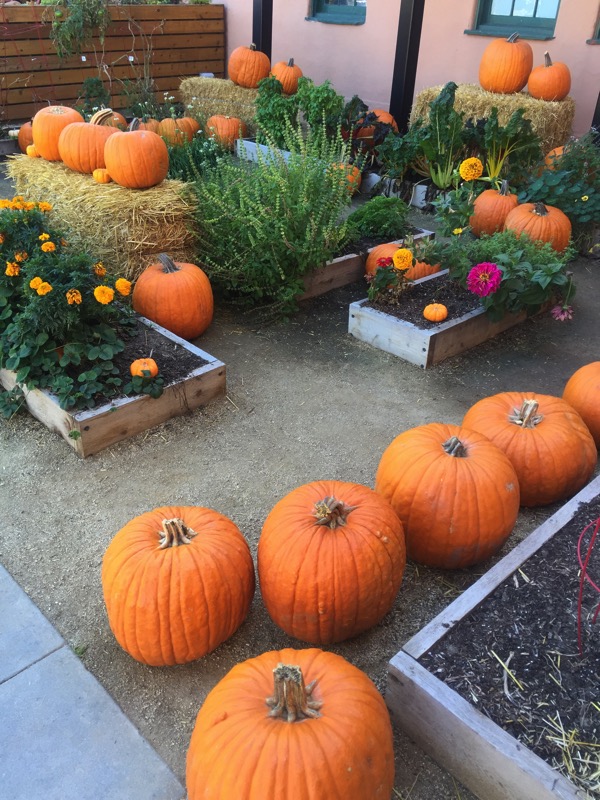 (Loving the pumpkins at the Liberty Station Market. I run up to them joyfully in my Hunter boots, latte in hand. #basicfallobsessedpumpkinlover)
It was a fun and relaxing weekend, filled with delicious food, including this
gluten-free goat cheese and veggie pizza at the LOT: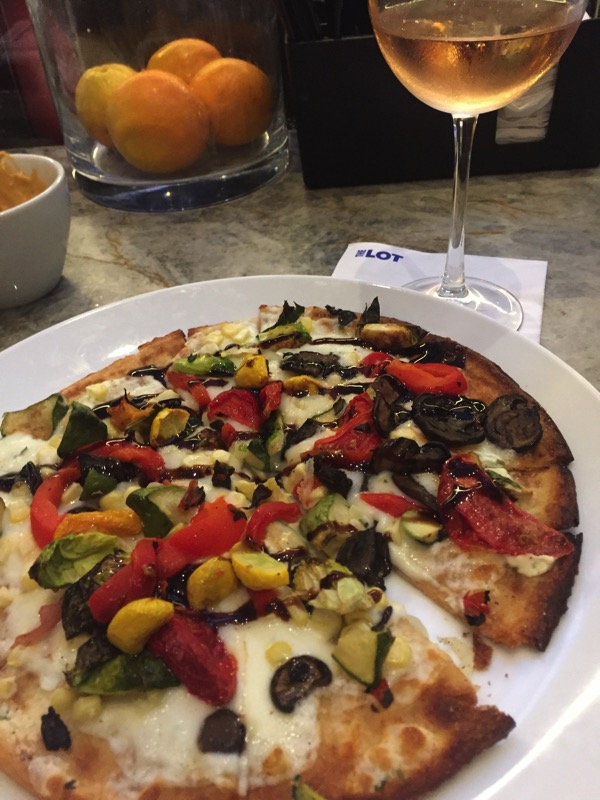 (though I will say I think corn on pizza is a strange choice haha)
and chicken pho from OB Noodle House.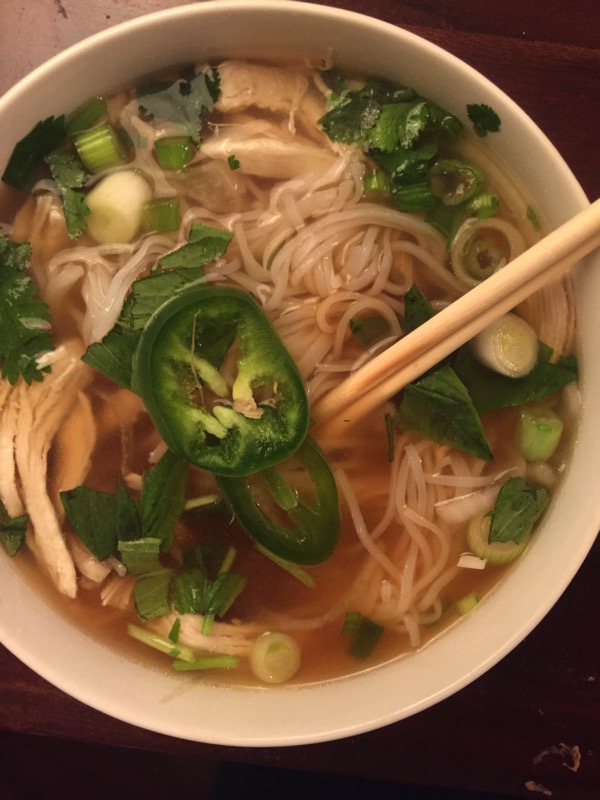 Workout-wise, it ended up being a pretty busy weekend. I subbed two barre classes and took an Orangetheory class. I was moving a liiiittle slowly after our late night on Saturday, but was so glad I went. Since I was sick with the weird cold-virus-thing last weekend, I hadn't taken a class for two weeks. It felt so good to be back, and oddly amazing to run. The treadmill sections were short and intense -I dread the longer endurance days- and it was a great mix of moves.