(It sounds much happier than "darkest" ha)
Hi friends! How's the day going? Hope you're enjoying the afternoon. Sorry I'm a little later blogging today than usual! I ended up having to get my blood work done today instead of yesterday (long story, which involved me leaving the box which contained the vials in the Pilot's car), so it threw the morning off a bit. In good news, no fainting occurred.
Snuggling with the firstborn: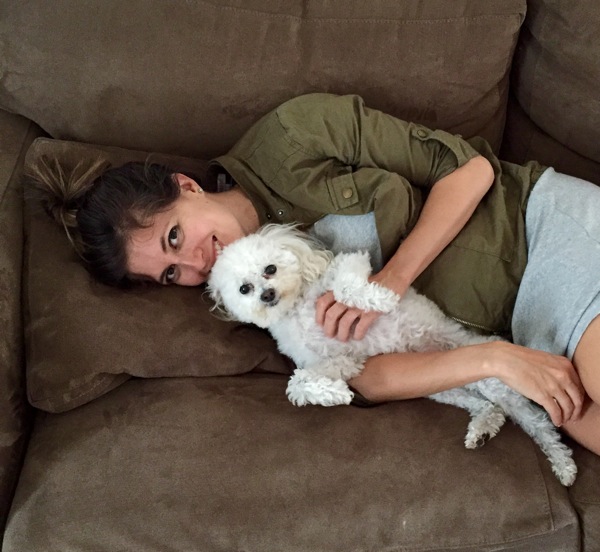 The weather is still cloudy and cool, which makes me just want to curl up inside and watch movies or read a book. Bella agrees.
Last night, Ashley and I had a girls night while the guys hung out with the kiddos.
Dinner at True Food,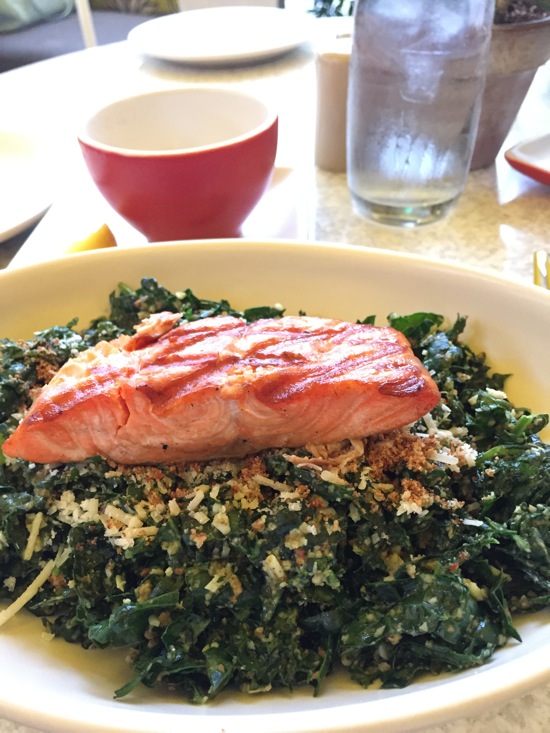 (Kale salad with salmon + "the natural" to drink, which was lemon, ginger and honey)
A little shopping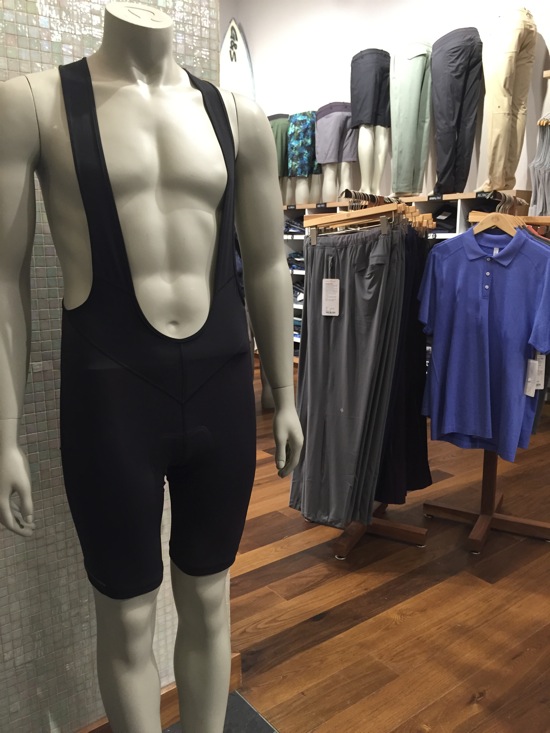 (Hey, Pilot! I found you an outfit. Heh. I did end up getting another one of these tanks. I picked up one in Tucson and have deemed it the new favorite. A head's up: they run small, so I get a size up from my normal lulu size.)
and Pitch Perfect 2.