Hi friends! The weekend is here!! What's going on this weekend?? Anything fun? There are so many holiday events in San Diego, that we have to make our picks for the weekend adventures. I'd love to take Livi ice skating and also check out December nights at Balboa. Tonight we're off to dinner with friends, and meeting up with our cousins on Sunday. The Pilot's research paper is due, and PBB original and advanced are headed off to the designers this weekend. We'll probably be opening a little celebration vino after everything is turned in! (But let's be real, celebration vino happens most nights over here.)
I hope you all have a fun, festive and enjoyable weekend ahead!
In standard Friday fashion, here are some faves from the week and around the web. I'd love to hear what you're enjoying this week, too, if you'd like to shout it out in the comments section.
The sandwiches from People's deli. I kind of overdid it while I was pregnant (#tempehbacon), but finally grabbed a sandwich again. Gluten-free bread, avocado, mustard, tempeh bacon, vegan mayo, tomato and lettuce. I want this every day.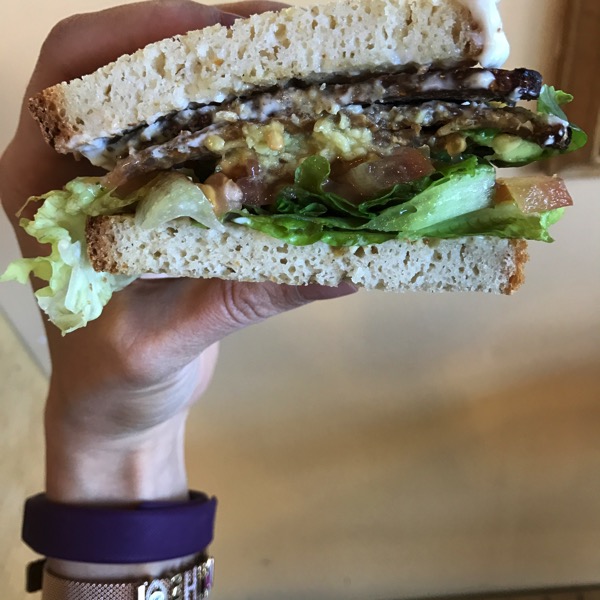 Why hip flexion isn't bad and why stretching isn't always the answer. Here's part 2!
This RX bar flavor is my fave so far. It's salty, and maple-y and has awesome ingredients. The only bummer about RX bars is that they're pretty chewy. I wish they were a little softer, but I'll definitely keep buying them.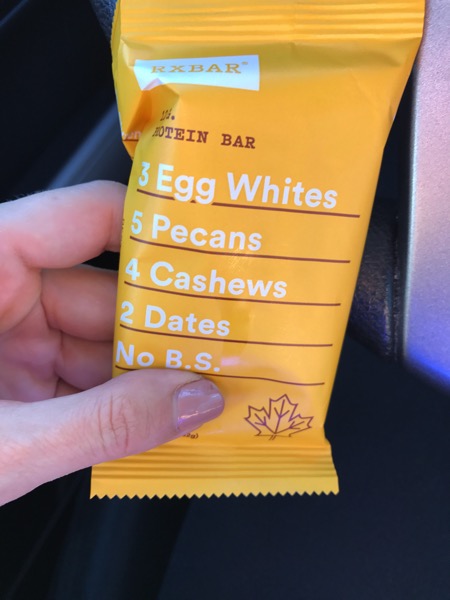 Tooth and Gum Tonic. While this isn't the most *fun* Friday Fave, it definitely deserves a spot on the list because I LOVE it. I've been using this tooth + gum tonic for the past couple of months, especially since I have some gum recession and wanted things to be as healthy as possible. I was also looking for an alcohol-free and flouride-free option, which can be tricky to find, and came across rave reviews for this. It contains clove oil, eucalyptus, peppermint and lavender, and makes my teeth feel amazing. It's also super minty, which is pretty impressive considering the fact that there are no artificial flavors. (Obvi check with your dentist before changing anything.)