Hi friends! How are you? Cheers to the (long) weekend! Any exciting plans? We will definitely be spending some time on the beach, hitting up a birthday party (preschoolers have birthday parties every weekend it seems), and BBQing with friends. I can't wait. I hope you have some fun and relaxing on the agenda, too!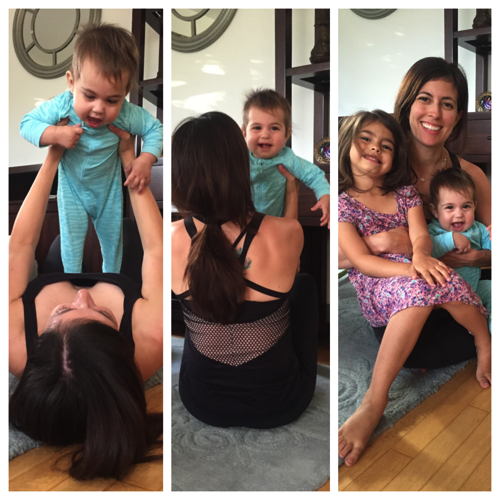 (Pic is from this morning's PBB newsletter)
It's time to start the weekly Friday Faves party! This is where I share some of the things I'm eating, wearing, reading, listening to, and enjoying from the week. I always love to hear about your faves, too, if you'd like to join in the comments below.
Some food finds from the week: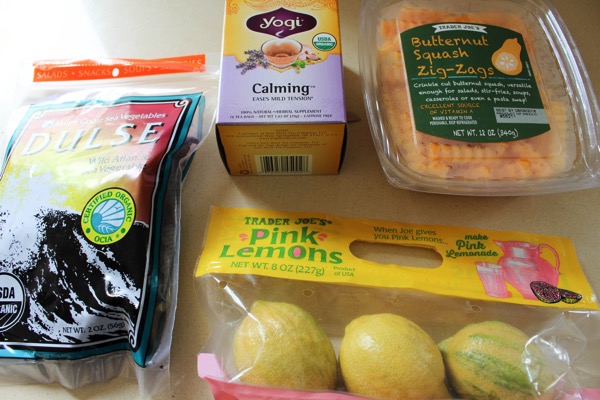 I haven't had dulse in way too long, and when I saw it at the co-op, I picked up a bag. Something about the saltiness sounded extra delicious to me, and I ate some straight out of the bag. It's also delicious on wraps and salads. If you haven't tried dulse, it's a sea vegetable, and similar to the nori they use to wrap sushi rolls. (I find dulse to have a milder taster than nori, which tastes more like.. the ocean.) It's high in minerals (calcium, magnesium and iron), vitamins A and C, iodine and fiber.
I also grabbed some calming tea (Liv loves it, too), pink lemons, and pre-cut butternut squash. As much as I love wrestling squashes and everything, the convenience is A+.
Same goes for these jicama sticks! I LOVE jicama dipped in guacamole, but it's not the most fun to cut into pieces.
I shared my supplement routine on Snapchat, and quite a few people asked if I would break down what I'm taking.