[Just's a heads up, if you're struggling with anything regarding body image, this may be a post to skip. What we read can affect our body and minds, so if you don't think it would be a smart choice to read about lower body tips/strengtheners, meet me back here tomorrow with for crazy new green drink thing. Sending love to those you who are experiencing or recovering from any type of eating disorder or body image-related illness.]
Hi everyone! Hope you've had a wonderful day <3 This morning, I taught Zumba and also a mini barre class to the studio owner so she could see where I need to go with my training. Each studio has their own routine and method -the one that picked me also seems to be one of the most challenging workouts- and I'm excited to learn more about how to teach.
I tried to take a selfie to show my Zumba clown pants, but my phone couldn't even handle it haha: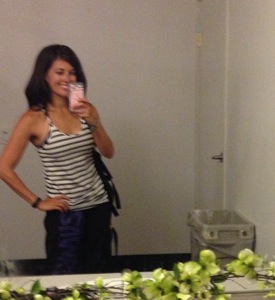 Shoes on the stage: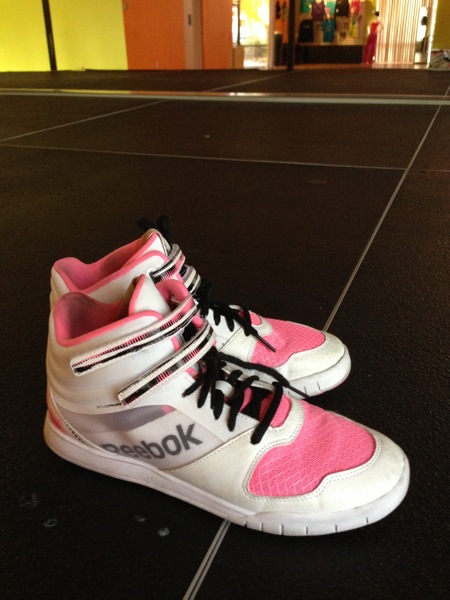 When I was regularly training clients -which seems like so long ago since I've been only doing handfuls of new clients here and there!- there were three areas that always seemed to be of top concern: triceps (firming up the back of the arms), stomach, and legs. For the ones who wanted to firm and sculpt their arms, I usually suggested the trifecta of killer results: cardio, adequate nutrition, and strength training. For stomach, it was almost all about nutrition. Legs were a little more complex.
Here are some of my best lower lower body training tips if you're looking to build strength/power and lean muscle, while simultaneously burning fat.