Hi friends! How's the morning going? Any fun plans this weekend? Today is an exciting day because madre, my stepdad and little brother are coming to spend the weekend with us. (I'm trying to convince them to bring nana, too. Fingers crossed it works.) We have some fun things planned, like Easter egg dying, s'mores on the beach, and a Sunday feast here. My nana gave me the recipe for her famous egg dish and her creme brûlée French toast, so I can't wait to make them!
I have a conference call this morning and am going to clean up around here and get things ready for weekend fun.
In the meantime, how 'bout a leg workout?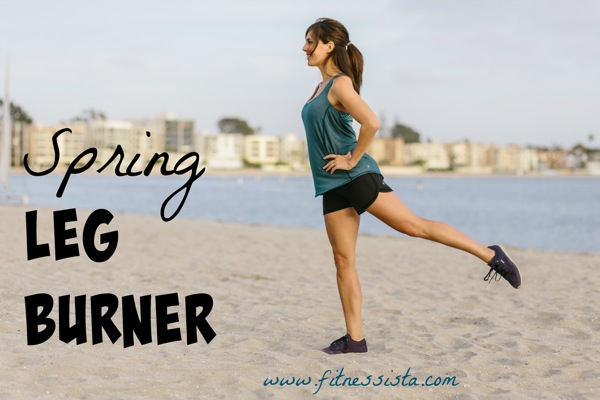 (tank: lululemon // shorts: lululemon)
This workout combines some of my favorite exercises to strengthen your entire lower body, cardio blasts to increase your heart rate (and torch calories), plus some bonus core work from the balancing exercises. I hope you love it! It's a great one to combine with your cardio today, and is something you could do at home with your own bodyweight; no extra equipment needed. You'll warm up for 5-7 minutes with moderate cardio, and complete these exercises in a circuit, moving quickly from one to the next. As always, check with a doctor before making any fitness change and honor your body. Modify as needed.