Hi! Thank you very much for the beautiful birthday wishes. I'm having an amazing day with Liv and get to party with my Zumba ladies later. I'll post all of the birthday adventures in the am!
For now, kale.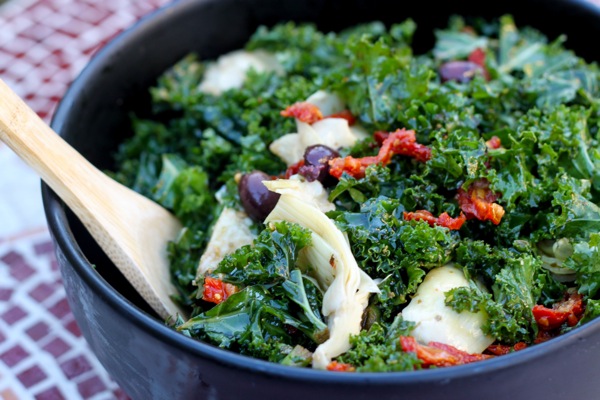 Before you groan and think "another kale salad?" I promise this one is different. It's everything, really.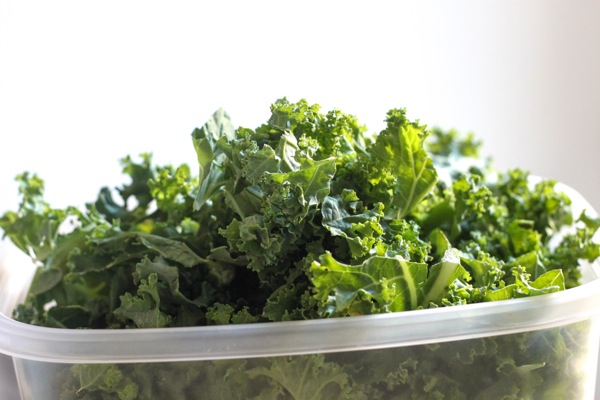 It's also a total copycat recipe from the new pizza place in Tucson: Falora. One night this weekend, Livi and I picked up a couple of pizzas and salad to take to Kyle and Meg's house for dinner. I was excited to try out Falora, as it's located next to my fave yoga studio (Session Yoga!) and I knew they had Italian wood-fired pizzas. The pizzas were just as delightful as expected, but what really blew me away was the service. I couldn't find a parking spot in the back, and while thinking of the juggling act of toddler + takeout, I called the restaurant and they ran the order out to the car, no problem at all. It was amazing.
We stuck with the classic margherita; a beautiful smoked salmon, goat cheese, and caramelized onion combo; and this Italian kale salad. It was entirely unlike the usual massaged kale fare with lemon and garlic. Instead, this one had a tangy balsamic vinaigrette, a hint of ginger spice + perfectly salty sundried tomatoes, artichoke hearts, and kalamata olives.