Enchiladas are the beautiful type of meal that is hard to mess up. This is why they're a gem for cooking newbies; just wrap something in a tortilla, cover it with sauce and cheese, and bake it. It will be delicious. It's kind of like a stir fry: you add whatever you want, and somehow, it works.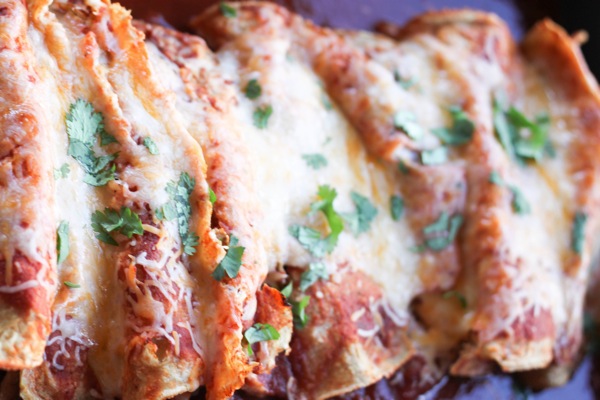 When I first started cooking for our little family, I had a little bit of a rough time. Certain meals didn't work out very well -and we ended up getting takeout- and it took me eighteen years to chop a bell pepper. Enchiladas were one of the first meals I made that wasn't a total failure, and they've been a staple in our meal rotation ever since. It's fun to play around with different combos and flavors; any protein/cheese/veggie combo you like.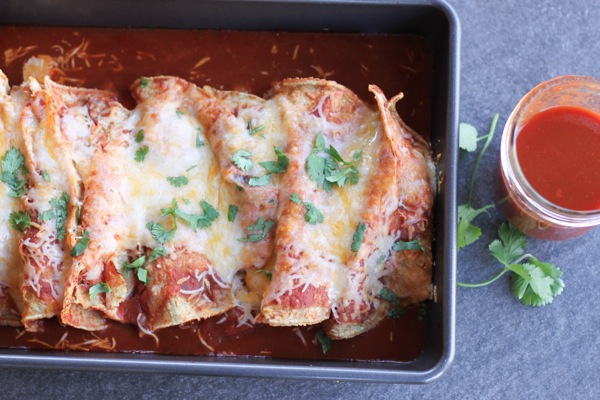 I've always been a fan of canned enchilada sauces, since they were easy and inexpensive, but they I went homemade. I'm never going back. It's very inexpensive to make a huge batch, and you can freeze it to have on hand when the enchilada urge strikes. I was originally going to save this for butternut squash and black bean enchiladas later in the week, until I made this sauce. Enchiladas happened right then and there, for lunch. With margaritas.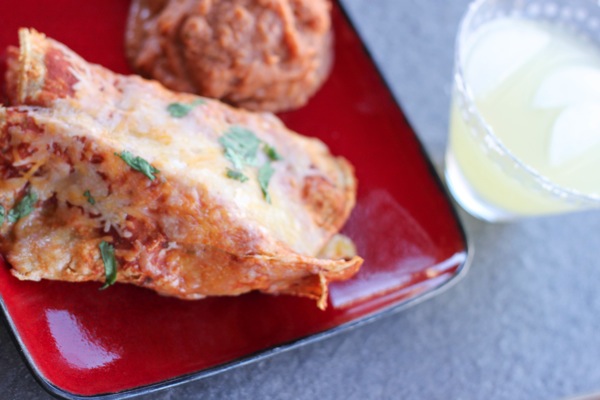 I couldn't figure out why some enchiladas were better (to me) than others, and then it finally hit me. Tomatoes. Some have them, some don't. I like it better with that little bit of tomato zing. You can skip the tomatoes (and just use broth + some flour) to make a gravy type sauce, but I like the bright color and flavor of the tomatoes.