Hey hey hey! How's the morning going? Hope you're enjoying the day! Anything fun going on? Liv is currently obsessed with Taco Tuesday (I have no idea where she heard this haha) so maybe we'll have tacos on the menu at some point today. 🙂
Some fun news: I took my first spin class last night! Since I start teaching again next week, I figured I should get back in the saddle and see how it feels. Thank goodness, it felt awesome. There was a very real time not too long ago when I couldn't imagine myself taking spin (let alone teaching it) again. Needless to say, even though it kicked my a**, it was pretty amazing to be back.
So today, let's talk about a new dish that's a great way to spice up the usual rice and beans.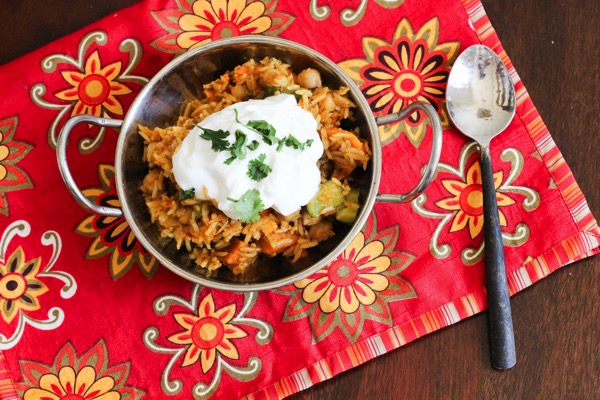 While I was at Fit Expo this weekend, I had the opportunity to meet Lesley from Fightmaster Yoga. (Fun fact: her last name is actually Fightmaster. I thought she was just a super tough Martial Arts-inspired yogi, but no. That is her last name. haha) When I met Leslie, I was immediately drawn to her and her kind spirit. I can't wait to take one of her classes on her YouTube channel! She has over 300 FREE yoga videos and also runs challenges.
She also presented at the Healthy Living Pavilion and introduced me to an Aryuvedic dish with warm flavors and healing properties: kitchari!
Have you ever tried it?
[Read more…]