The images of dancing juices at the finish line must have worked, because after five years, I finally have a new PR for the half marathon <3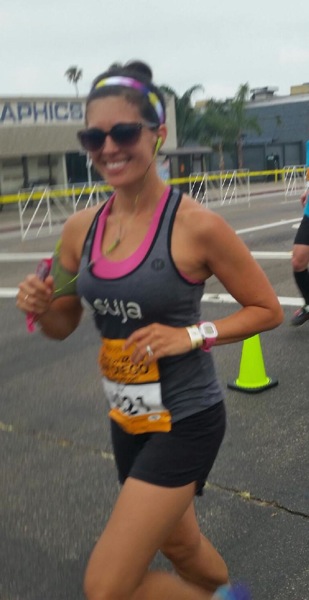 As you guys know, Suja invited me to participate in the half marathon here in San Diego and I was apprehensive about saying yes. After injuring myself and backing out of a contract last year, I felt nervous to partner with a company for another half. I didn't want to 1) jinx myself and get injured again and/or 2) wear their brand on my shirt and get picked up by the slow wagon. I knew that it was an opportunity to give myself another chance and I'm glad I decided to go for it. (For the record, the juices at the finish line were totally worth it.)
Suja hosted a few additional events for the Suja bloggers (Meghann, Monica, Leta and myself) and they were all a blast. We stopped by the Expo Friday afternoon to pick up my bib and check out the vendors,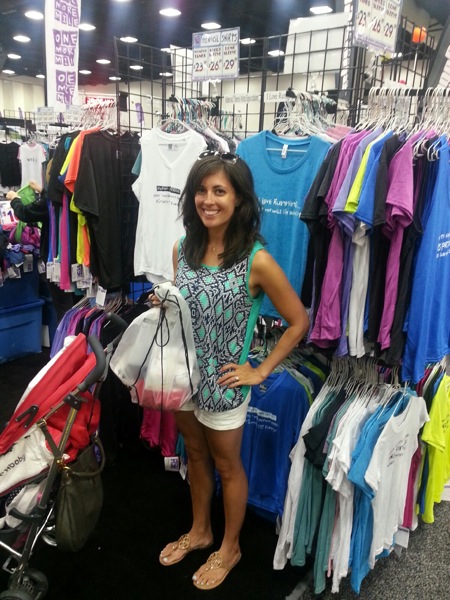 and later that night we were treated to a delicious dinner at Searsucker downtown. Annie Lawless, one of the co-founders of Suja was there, too! We're friends on Instagram, and despite her huge success with the brand -it's only been around for two years and has grown exponentially- she's extremely humble and fun to talk to. It was a great girls' night

For dinner, we shared a few appetizers: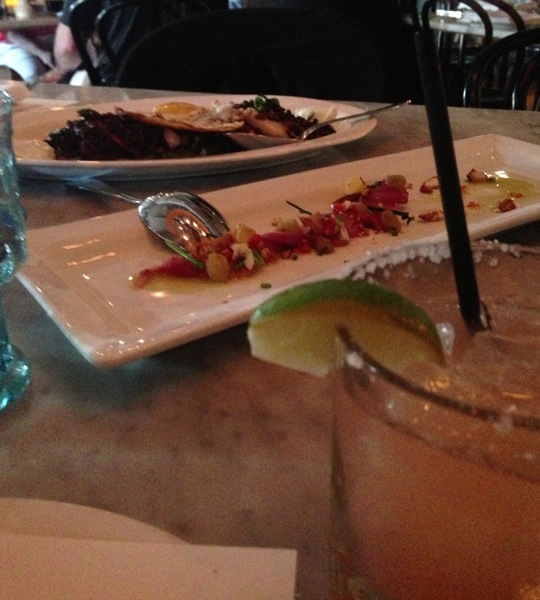 (my favorite was the artichokes)
ordered entrees (I rolled with the salmon which was crisp, light and served atop creamy sauce and roasted parsnip), and then headed to The Headquarters for the Suja Cocktail party.
Word to the world: Suja is especially glorious when mixed with sparkling white wine.