Hi friends! Happy humpday! How's the morning going?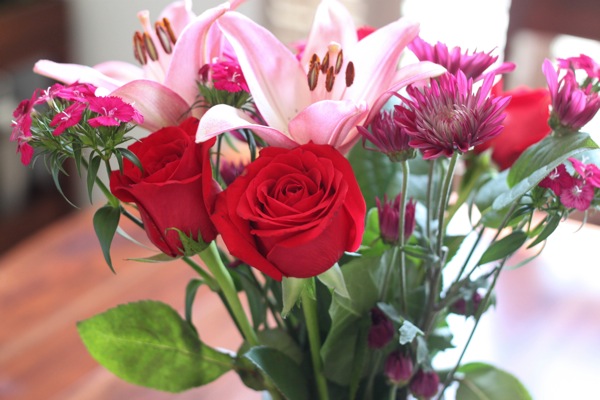 (Some gorgeous roses and lilies from that one guy I like)
I took the most beautiful class at Prana Yoga with Jess. She invited me to check out a vinyasa class with the owner, Gerhard, and since I'm devoting more time to my practice and always up for a friend date, I was excited to check it out. I'd only been to Prana Yoga once -while we were here on a little getaway and never thought we'd live here one day- and loved the bright and beautiful space. Class was everything I needed. The flow was very unique -I never knew what we were going to do next!- and the instructors did a lot of adjustments, which are my favorite. I also liked how I wasn't called out for being the preggo in class while everyone else was in handstand. I felt very free to do what felt good to me right now, and really enjoyed the practice.
Afterwards, we walked down to Trilogy Sanctuary (another yoga studio) because we'd heard they had an awesome vegan cafe.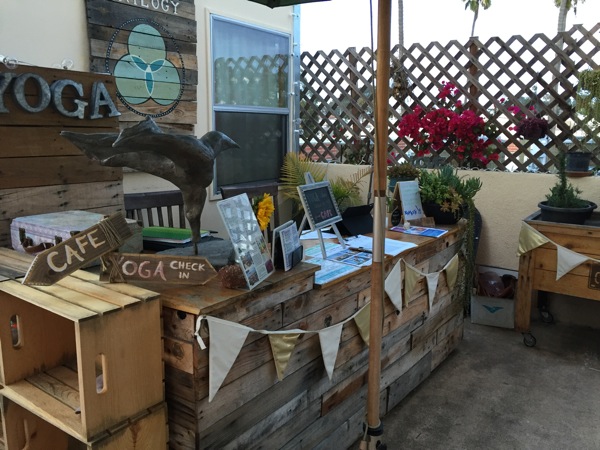 Life goal: make it through everything on the menu.