If you've been reading the blog for a while, you may remember that I went to raw culinary school.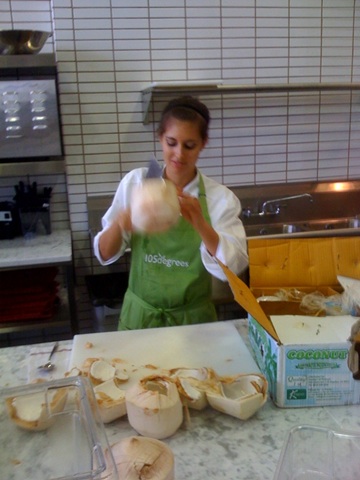 I ate raw while I was there, and learned so much about nutrition, plating and knife skills. I also learned what it's like to lack knife skills. I sliced my hand hacking a coconut, and there was that one time I sent a piece of frozen cheesecake flying through the air as the plate shattered. I pictured myself becoming invisible but alas, I stood there red-faced for a second before cleaning up and then hiding.
At 105degrees, I finally became confident in creating my own recipes, I drank a ton of green juice and also ate dessert every day.
Raw desserts are pretty insane.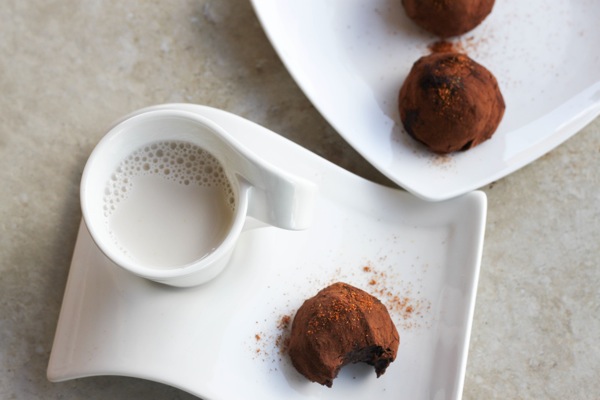 It's hard to believe that something so creamy and decadent was made without white sugar, flour or butter. (Even though I wouldn't kick a little butter in the face… My egg burritos would be sad and lonely without it)
It takes a little while to get used to, but once you've tried some recipes and experimented, pretty much anything can be raw-ified. Another bonus is that there's no such thing as messing up a recipe. If it doesn't work out as planned, it can just become something else.
And some things are even better than the originals… like these brownie batter bites.