Hi friends! How's the morning going? Hope you're having a wonderful day. <3
It was such a blast having the fam here this weekend and they're headed back to Arkansas today. We got to take them to some of our favorite San Diego spots, enjoy the lovely weather, and watch the cousins play. So much fun. I'll have some more weekend pics up soon.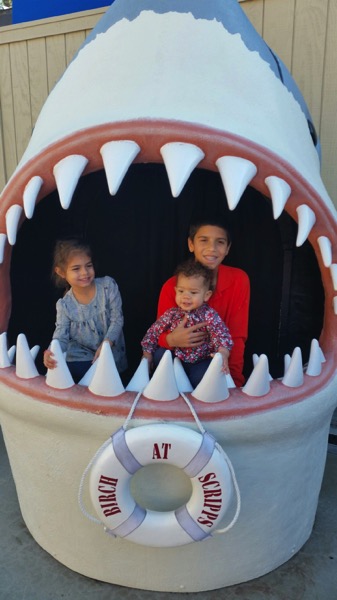 So today, I thought I'd share some options for workout ideas when you're short on time. I know we're all busy, juggling multiple tasks and responsibilities.The Pilot and I are still in the fog of the early weeks with a baby, and fitting in a workout can be a liiiiittle tricky. For me, I'm fortunate that I teach some active classes which are built-in time to sweat, and I've been testing the strength components in the PBB plan (which are perfect because they're short and I can do them at home!). For the Pilot, it's been a little more challenging to fit in gym time. Many nights, he won't head to the gym until both kiddos are asleep. He's dedicated and makes it happen, even though it's at the tail end of a very long day with work and everything else he has going on.
A lack of time was something that used to hinder me from working out. I figured if I only had 20 minutes or so, it wasn't enough to get in a "full workout," so I would skip it. This was also during the days when I would waste a lot of time at the gym (and had time to waste, haha). I've learned that every little bit counts, and you really can get in an awesome workout in a short amount of time. Here are some options if you only have 20 minutes to spare! For these workouts, I included warmups and cool downs during the 20 minutes. Ideally, you'll be able to spend 5 minutes warming up and 5 minutes to get the heart rate back down after your workout. I've found that I can warm up for my strength workouts during the strength portion (with slow, controlled, functional movements) and cool down by walking briskly out of the gym, and slowly to the car. If you're going to do a 20-minute cardio workout, I've added some moderate cardio into the 20-minute block to warm up your body and safely elevate the heart rate before busting into intense interval training.
(As always, check with a doc before making any fitness or nutrition changes. Honor your body and modify as needed.)