Hi friends! How's your day going?
It's been a great one over here. I started off the day with a GPP workout in the garage. It looks easy when you first glance at it, until you realize that you have to do 15 burpees in between every strength set. And then you do that all over again. It was BRUTAL. I got kind of sick of the burpees -I think that was the point?- so I included some alternates in my workout, like side-to-side hops, lateral lunge and basketball throws, and squat jumps. Since I don't technically have a gym anymore, I've been getting a little creative with my options.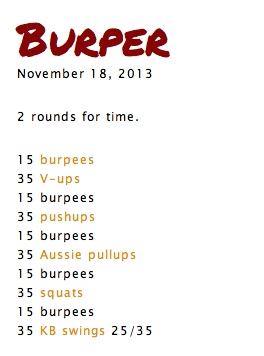 Our day also included a trip to Buy Buy Baby (which used to think was called "Bye-bye Baby"- morbid, huh?) and some Greek for lunch.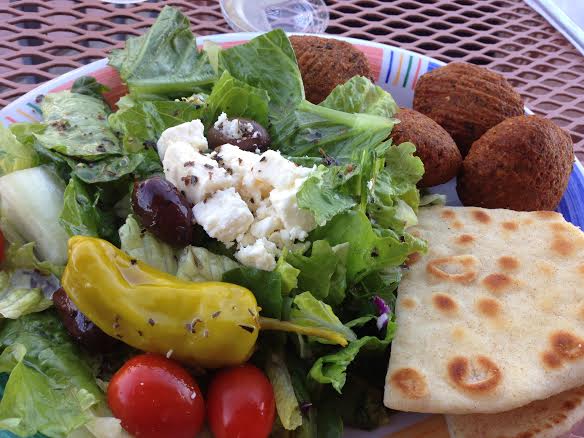 Livi already knows how to say "cheers" with her falafel.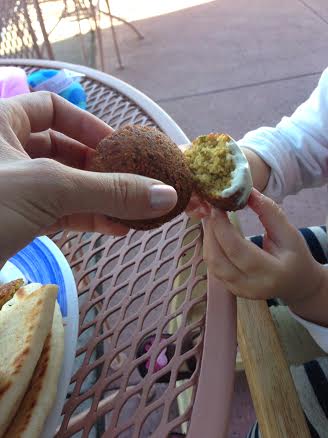 ____________________________________________________________________________________
Since we're starting to get into the holiday season, I figured it would be a great time to think about goals. It's a good idea to assess your current routine and any changes that can be made, especially before heading into a time that's filled with extra treats, events and…egg nog

When I first start training a new client, I like to get a full assessment of body compensation, current routine, past injuries and health history, and a food diary. This is a great way to determine any obvious changes that can be made to more easily achieve their goals. Often people are surprised that seemingly small things can have a significant impact on health and fitness gains.

Here are some common culprits: