Last week, I was fortunate to attend a press trip to Mountain Trek outside of Nelson in British Columbia, Canada. My accommodations and travel were provided, and I was not compensated for writing this post. It was such an incredible experience, and I'm excited to share my recap, what I learned, and pros + cons below.
From my transition from the mountain bubble and back into the "real world," I've taken a lot of helpful techniques with me. I learned some news cooking skills (hello, crispy ginger chicken!), strategies to help me fall back asleep if I wake up during the night, and got a lot of recipe inspiration, but the biggest benefit of the trip was something that can't really be described. I feel tranquil and calm, and even if little stressors pop up, I can almost see the Alpine trees gently swaying, feel my body gently collapsing onto a large stone to rest after a long hike, and see the open serene lake.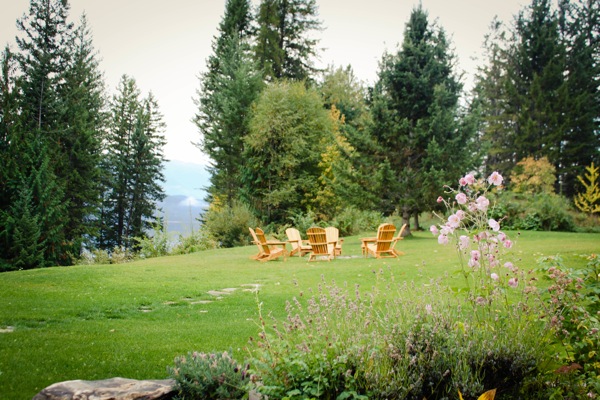 Mountain Trek is an incredible place. Nestled in the heart of West of Kootenay Lake, a cozy lodge gently sparkles. The lodge seems to radiate with healing energy, which may be due to the fact that it's a stone's throw from the local hot springs, a local destination for healing. The Ktunaxa and Sinixt Nations, who first inhibited the land, built a large healing wheel, which is located on the outskirts of the property. Photos are displayed in the lodge dining room to honor and recognize those who established the land, and even though it was thousands of years ago, the connection is eerily similar.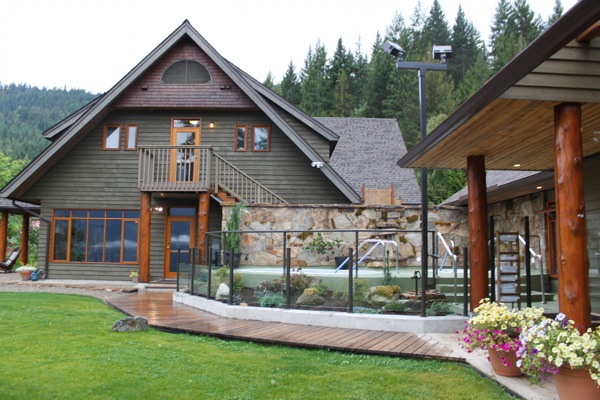 Guests from around the world visit Mountain Trek for a variety of reasons: weight loss, stress management, fitness improvement, or even a luxurious getaway. The group is small (with a maximum of 16 people), and they promote a family-style environment: a cohesive schedule, and all meals are consumed seated around a large dinner table. (Unless you're on a hike, then it's a la Thermos.)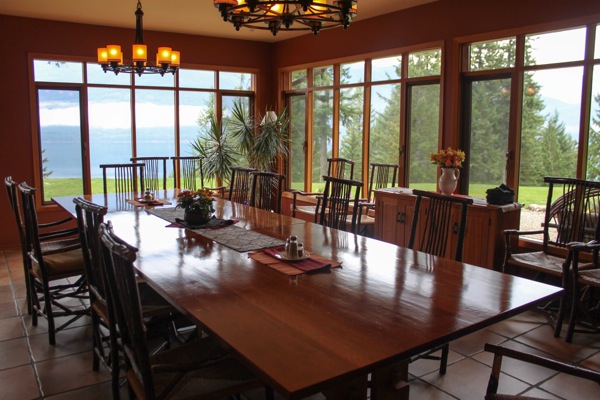 When I first mentioned that I would be visiting Mountain Trek, a few people were wondering why I would visit a weight loss retreat. It's about so much more than weight loss, and can have nothing to do with weight loss if that isn't one of your goals. The purpose of Mountain Trek is ignite a lifestyle change or reset. It removes many of the distractions from the outside world (technology overuse, loud noise/traffic, stress over meals) and enables guests to become centered and focused on their unique goals. During the 7-day adventure, there is a wide array of actives and lectures; you can check out what a sample day looks like in this post.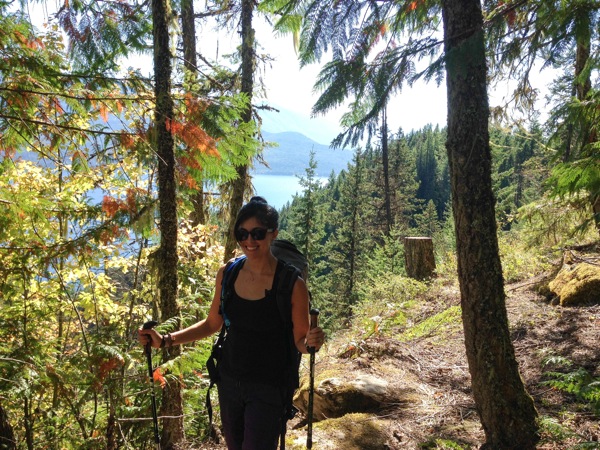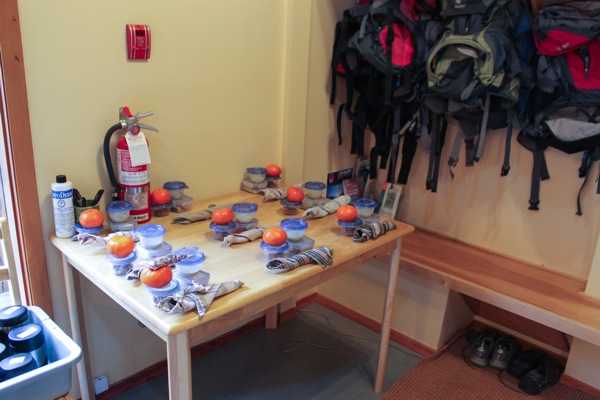 One of the things I love the most about Mountain Trek is that they emphasize a holistic view of health, focusing on fitness, nutrition, detox and stress management. I feel like they set guests up for success before they leave, whether it's through crafting a unique plan for when they arrive home, or arming them with an entire book of Mountain Trek lecture notes and recipes. I can already tell that my MT book will soon be tattered and smudged as it's used in the kitchen. Mountain Trek provides tools for others to find workouts they love, enjoy delicious healthy food, and live longer, healthier lives, which is exactly what I hope to do. I learned a lot of valuable information while I was there, and put some key points into a list to share.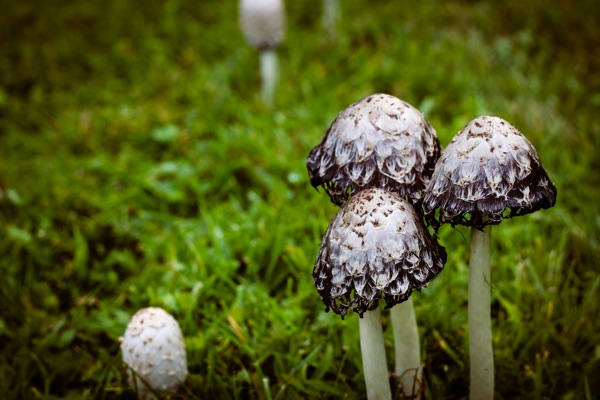 10 tips for wellness from Mountain Trek: