Hi friends! How's the day going? Hope you've had a great one so far. <3 I got some work done around here, and took a super sweaty OTF class.
I'm excited to continue this little series on the blog since so many of you are traveling to San Diego this summer and have asked for recommendations. There are SO many incredible spots here, and I feel like we're always discovering and learning about new things. I decided to separate these into neighborhoods -you can check out my Point Loma faves here!- and add to them as we find new faves.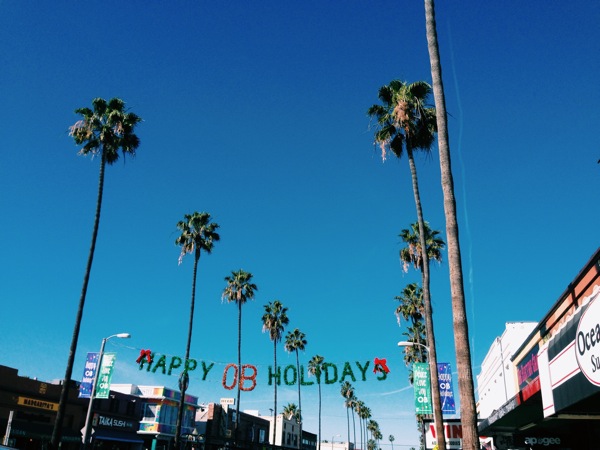 For today, I thought I would focus on a neighborhood we know well and love: Ocean Beach! OB is a funky little spot with a lot of character. It's very bohemian, and packed with cute restaurants and shops. When we lived in Tucson, our "hippie" area of town is 4th avenue, where you can dine at an amazing local spot or pick up incense, tie-dye anything, Buddhas galore, vintage attire, and herbs. OB is very similar to 4th ave, but much larger, and instead of handmade Mexican goods (and my favorite skeletons), there are beachy goods. I LOVE IT so much. The neighborhood has painted art murals in a few spots, and a tie dye hostel on Newport, which is the main road.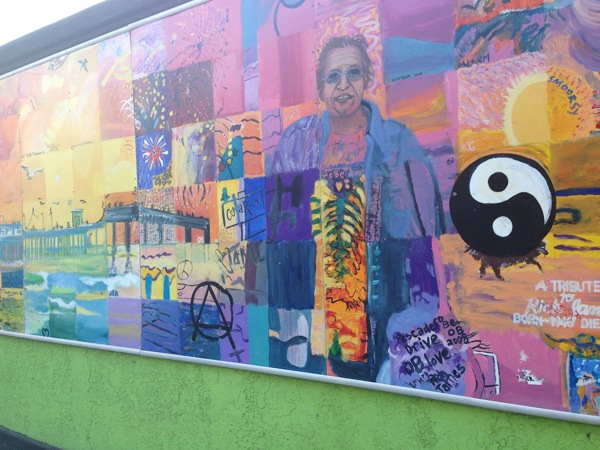 Here are my fave places to go when you want:
A delicious burger…
Hodad's! Hodad's was featured on "Diners, Drive-Ins and Dives" but I've heard that the line wrapped around the building even before it happened. You will have to wait, but I promise it's worth it. Inside, license plates wallpaper the walls, surfboards hang overhead, and chances are that you'll be sitting next to a perfect stranger on one of the picnic bench tables. I highly recommend the frings (half fries, half onion rings) and the veggie burger, wrapped in lettuce.