Hiiiii

Happy Monday! How's the day going?
Sunday was so glorious. I started the morning off with an orangetheory class, which was the perfect power mix of plyo and intervals. I'm not sure if I just had a time when I picked weird days to go, because the last two workouts have been particularly awesome. It was sunny and perfect out, so we decided to hit up the farmer's market after breakfast.
I got a Green Fix smoothie when we got there, which is a mix of various greens (kale, spinach, dandelion greens, parsley), banana, flax, filtered water and apple. It definitely has a very *green* taste to it, but was perfect after a sweaty OTF workout.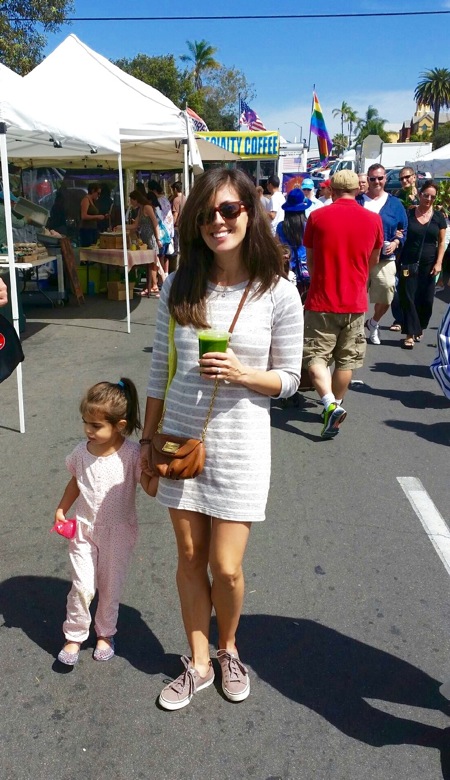 (dress is old from gap -looks like this one is this year's version- shoes are Ked's from Nordstrom Rack and Livi's little romper is from gap. It kind of looks like a little pajama work-suit, and we joked that she looked like she was off to work at the cute factory.)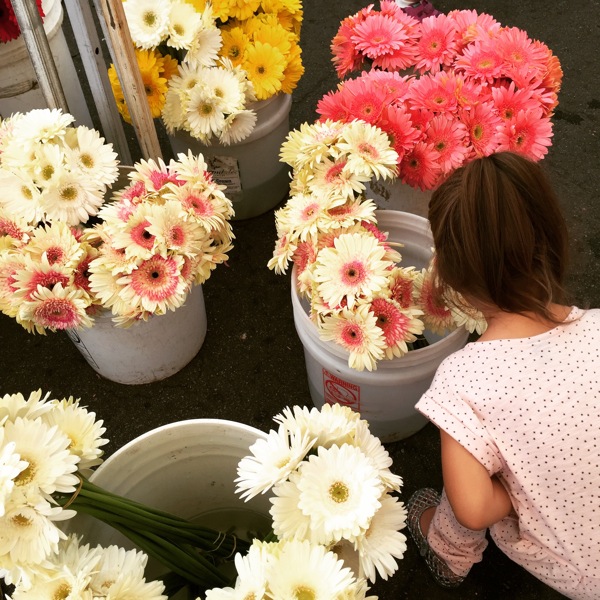 The usual vendors were there, with tons of fresh produce, dairy, meat, fish, handmade goods, flowers, and FOOD.