I've mentioned before that I tend to suffer from workout accomplishment amnesia. This means that I'll run 10 miles and then a week later, on my long run day, I doubt my ability to do more than 3. It shocks me that I was able to do such a long distance the week before.
Anyone else?
Bueller?
Workout Accomplishment Amnesia (WAA, which appropriately sounds like "wahhhhh") is also common on my teaching days. Since my teaching days are pretty clustered together (Wednesday, Thursday, Saturday), by the time Wednesday rolls around again, it's crazy for me to think about teaching anything, let alone Zumba.
"You mean I have to jump around and remember all of these dances while keeping people hyped up?!"
And yet somehow it happens.
We danced to this song yesterday, and I'm kind of obsessed with it:
(For those at work, the video consists of oiled bodies in skimpy island costumes. If you like reggaeton, maybe just download the song and trust me on this one haha)
When I got home from work, made had my favorite waiting for me.
And a tamale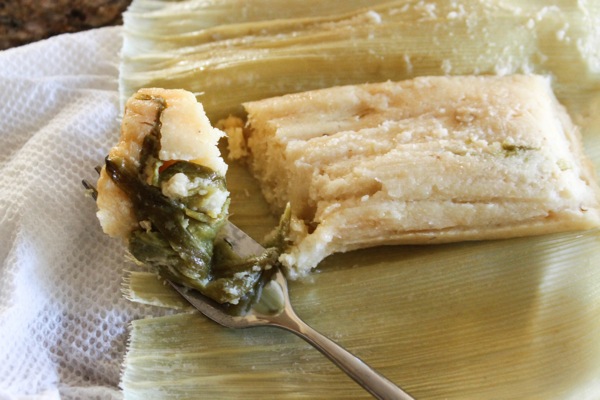 I made a little green juice to go with it.
Green juice pairs perfectly with a green tamale: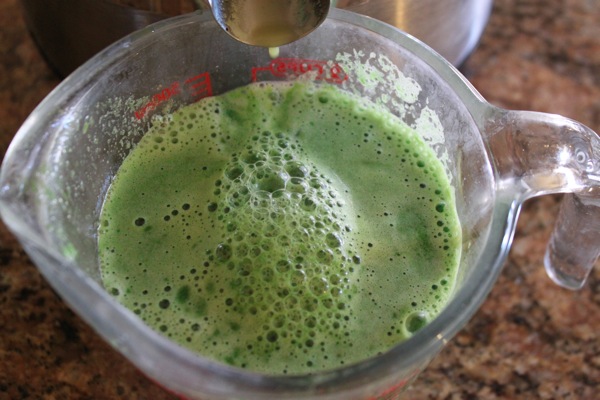 2 stalks of romaine, cucumber, spinach, ginger, lemon and a little Stevia.