Hi friends! How's the day going? Hope you're having a lovely morning. <3 I'm a little later posting today -did get some Livi-isms up on the Family page- because I had an appointment and hit up the gym for an easy run.
Current snack fave: chia pudding! I've been making it with almond milk, cinnamon, and topping with any fruit we have in the house. So so good! (PS Emily has an awesome tutorial here if you want to make a big batch for the week.)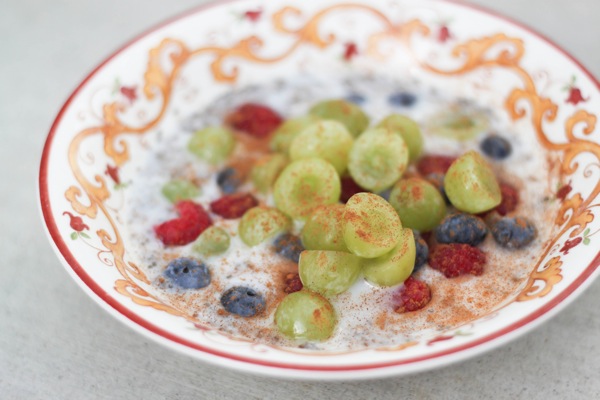 Today I have a fun new circuit workout to share, using one of my favorite pieces of strength equipment: the kettlebell.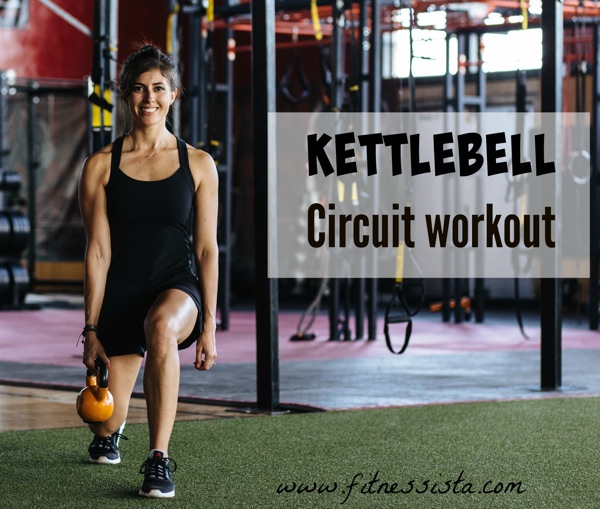 When I first started experimenting with the kettlebell, I thought it would be just like a dumbbell. WRONG. The center of gravity is different (the "bell" is weighted, while the handle is light), so you have to utilize your core to create movement with the bell -it seems to want to pull you back to where you started- and is especially beneficial for cardio blasts, like kettlebell swings. I would love to explore a kettlebell specialty certification in the future, but have been able to build up an arsenal of exercises from workshops and fellow instructors. (For a fantastic workout from my friend Brittany, check out this post!)
Here's a circuit-style workout including some of my very favorites. For this one, you'll want to warm up for about 5-7 minutes with moderate cardio and then move through the exercises quickly, with little to no rest in between. When you complete the circuit, take a one-minute recovery, and then repeat up to two more times.