'Tis the season for giving,
for memories,
for making our yard look like a light explosion,
for mugs of candy cane green tea while watching "Four Christmases"
for holiday-ifying all of my favorite recipes….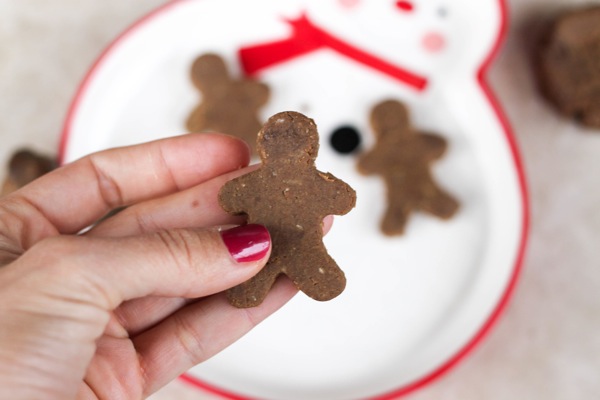 The gingerbread amazeball had to happen

Sometimes it's fun to stick with the usual snack standbys:
-egg burritos
-salad beast
-yogurt parfaits
-jerky
but when the holidays roll around, I feel inspired to add some seasonal pizazz to my usual rotation. I'll walk on the wild side and add cranberries with an orange vinaigrette to my salads, fresh roasted chilies to my egg burritos -in Tucson, roasted chilies scream "Christmas!"- and some crumbled cookies into my yogurt parfaits

For amazeballs, the possibilities are endless. I especially love the pumpkin, cranberry orange and blueberry lemon variety.
I've been on a huge gingerbread kick lately, so I thought I'd add some of those spices to my beloved protein-packed snack.
Bonus: you can shape the ballz into adorable little gingerbread folks.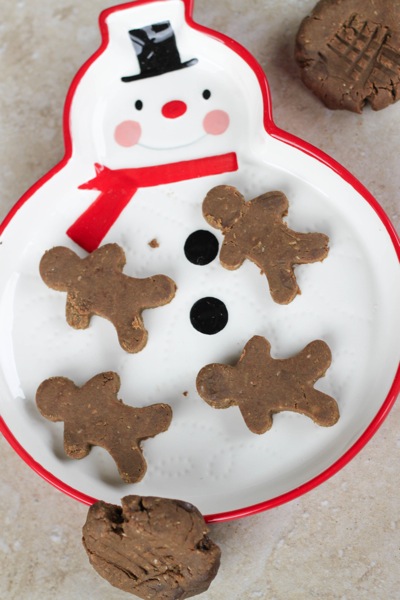 Cute, huh?!