Hi friends.<3 Hope you're having a wonderful day and enjoyed a great weekend! Who's stoked for Thanksgiving?! *raises pie fork in the air*
The morning of a holiday, I like to have a protein-heavy breakfast. I feel more satisfied, and also prefer enjoying a healthy meal before the avalanche of sweets and heavy foods occurs.
These pumpkin pancakes are basically everything you could wish for in a healthy breakfast: protein, smart carbs, healthy fats, filling fiber, and a dose of nutrients. They have great staying power, and are a quick "blend and cook" kinda breakfast.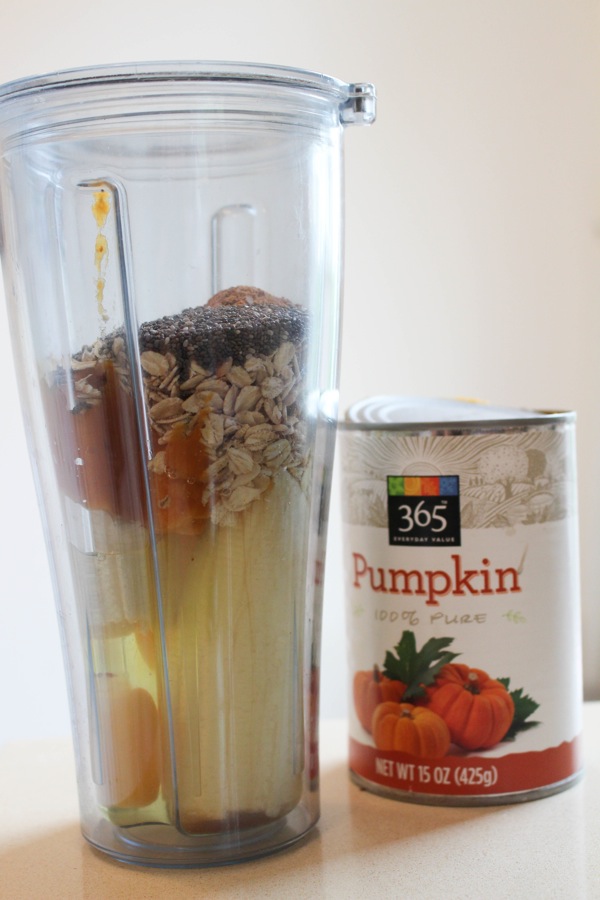 I took my beloved banana-egg-oat pancakes and fall-ified them with some pumpkin and spices, natch.
That problem when your syrup knocks your butter off the pancake.