Hi friends! Happy almost-Friday and HAPPY SWEET SIXTEEN day! I'm stoked to watch some basketball.
How's the morning going?
It's a gloomy one here in Little Rock, with lots of rain and clouds. Thank you again for all of your awesome suggestions for fun things to do here! We are excited to check some out today and explore the museum.
After we got in yesterday, we checked into the hotel and headed to my SIL's house to hang out with everyone and meet baby Nylah.
Liv is in love.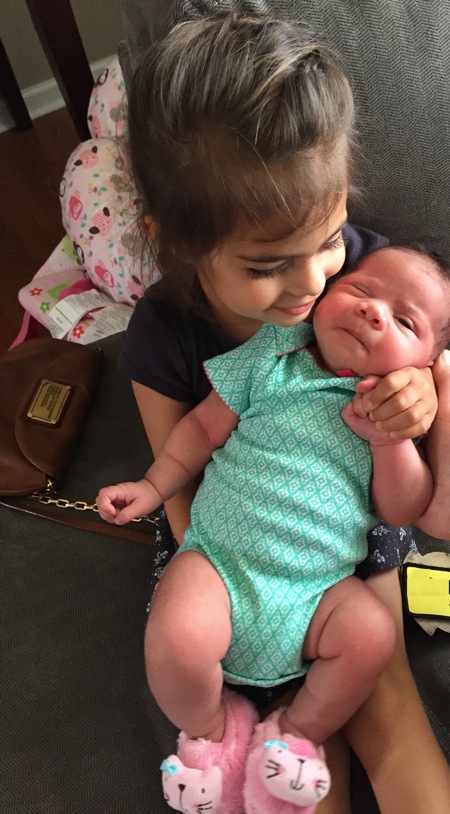 (Check out those little booties! I die.)
It was so nice to catch up with the fam, and then we headed down to the River Market for lunch at Flying Fish. We haven't had Flying Fish in years, and it was EVERYTHING.