Hi friends! Happy Friday! Hope you are having a wonderful morning. Hope that those of you who were celebrating Thanksgiving yesterday enjoyed a memorable holiday surrounded by those you love… and delicious food. 😉
We weren't able to travel to Tucson since we needed to keep an eye on P's reflux, so we enjoyed a Thanksgiving here in San Diego with our favorite little turkeys.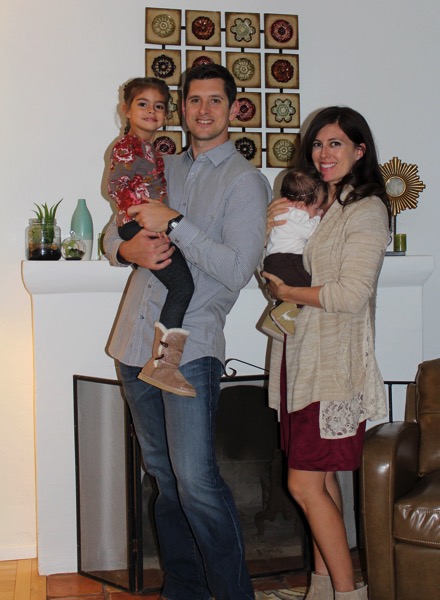 When we woke up, Liv said, "HAPPY THANKSGIVING!" and I promptly started gobbling at her. She said, "Only guys that have tattoos on their arms can gobble." aka my brother Kyle is apparently the only one who is allowed gobbling rights. I taught him how to gobble haha.