-An amazing party with amazing friends.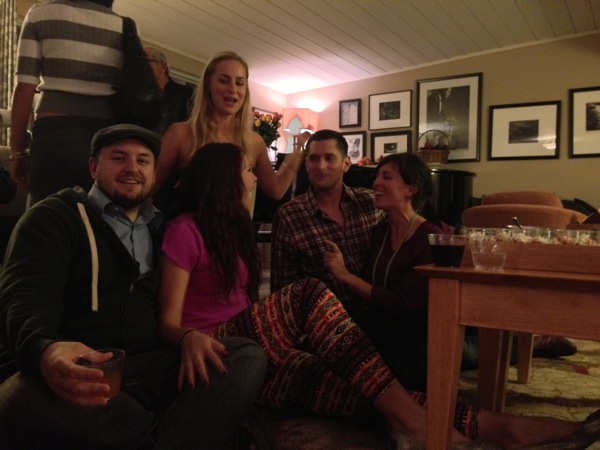 (My neck is doing something intense haha)
Last night was my little "see ya, later" party, which came at the perfect time because worksickness kicked in a little this week. The shenanigans of the locker room were the best ever, and something I miss the most. The hostess with the mostess, Susan, went above and beyond with the party planning.
Check out this spread: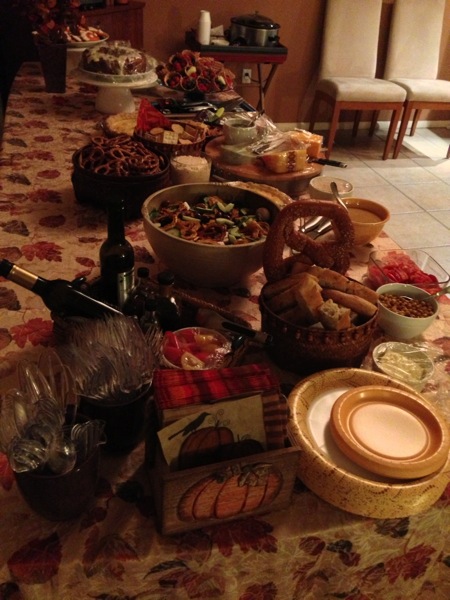 Multiple types of quiche, mini meatballs, salad with roasted kobocha squash, veggies, different types of dressings (I tried the curry one and it was incredible), pumpkin soup, roasted chickpeas, multiple types of dip and crackers,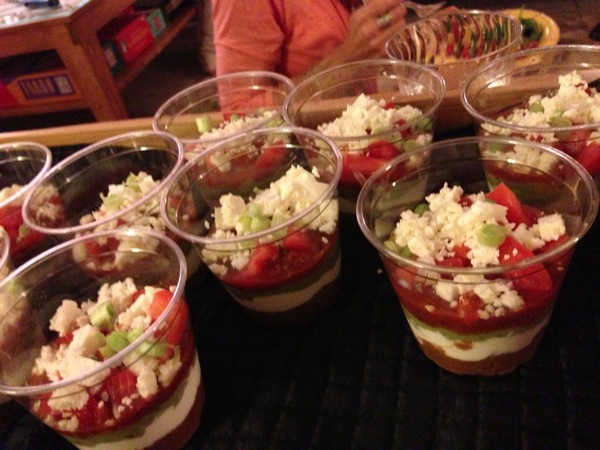 (little seven layer dips!)
and a beautiful assortment of desserts.
Berries in ice cream cones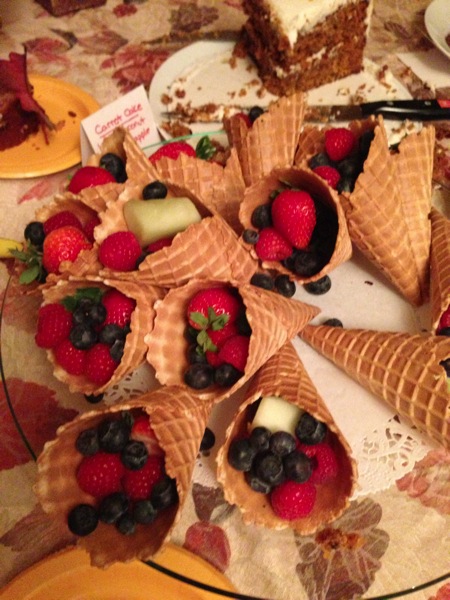 (such an awesome idea!)
pumpkin sugar cookies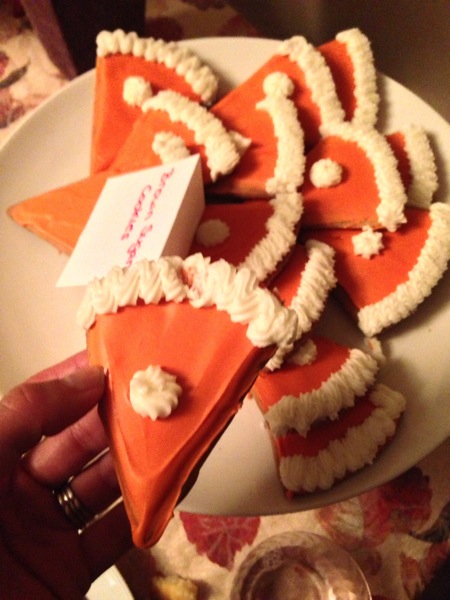 carrot cake, flourless chocolate cake, caramel cake, mint chocolate chip cookies, and pumpkin cheesecake.
She also made PUMPKIN SANGRIA, martinis, and wine. I have no words to adequately describe the awesomeness.