Hi friends! How's the morning going?? We are off to play with some friends, hitting the gym, and enjoying this beautiful fall day. I have a new post up on the PBB site if you'd like to check it out!
For today, I thought I'd share a little Stitch Fix review/update with ya, since I've received quite a few great things lately. It's funny because there haven't been many instances lately where I've liked everything and kept the entire box. (You get a discount if you keep everything, so if I'm on the fence about something, I'll just keep them.) Instead, there are one or two things that I am absolutely crazy about, and I'll send the rest back. So all of the items below aren't from one box, but instead are a mix from different boxes that have turned into staples.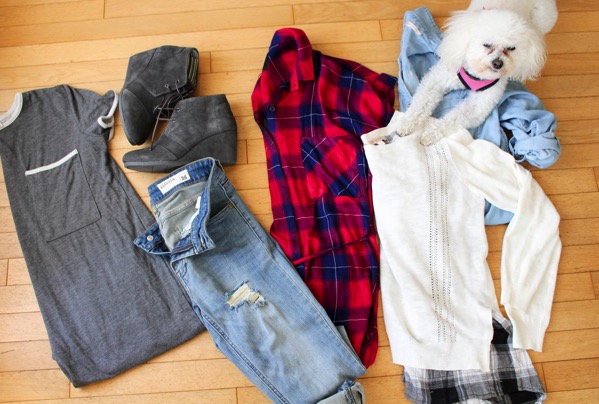 (Skies Are Blue Chambray top, Skies Are Blue mixed material sweater, Rails plaid dress, Pistola destroyed jeans, TOMs booties, and RD Style pocket tee dress)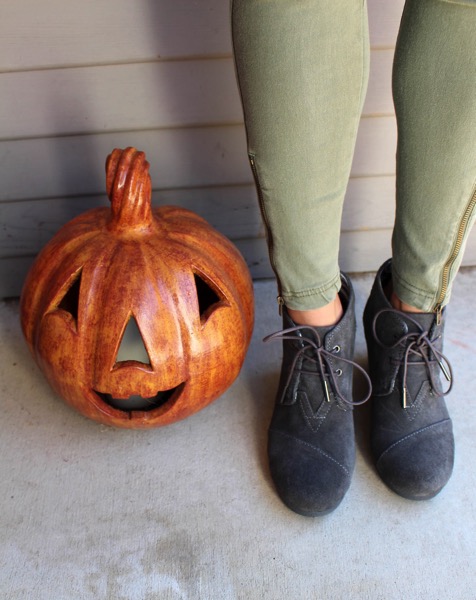 Let's start off with the shoes! When I opened the TOMs booties, I wasn't quite sure how I'd feel about them. I don't tend to wear wedges or heeled shoes daily because #clumsyAF, but was surprised by how comfortable they were. They're easy to walk in and feel amazing; I can tell I'll be wearing them a lot this fall and winter. Also, I appreciate a little extra height. 🙂 I'm a huge fan of TOMs and their mission, so I was happy to update my shoe collection with these!