March Madness is officially heeeeeeere. I look forward to this all year, and it always go by so quickly! Trying to savor it. I've spent some time this morning working on my bracket, and do this every time a Sportscenter announcer says they believe Arizona will make it to the Final Four.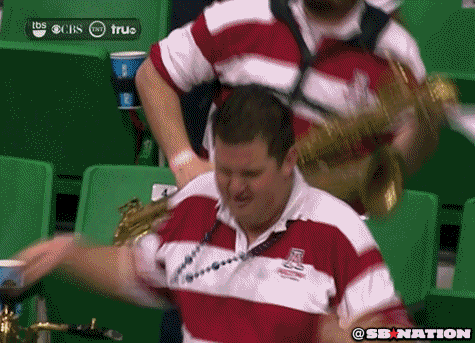 (This is my favorite band member and he has the SWEETEST dance moves. Never graduate.)
Today was pretty chill. I taught BODYPUMP -and switched it up by using some older tracks- and took Livi her gymnastics class.
This is the latest Suja obsession: it tastes like a creamy dessert. I'm going to try and replicate it at home.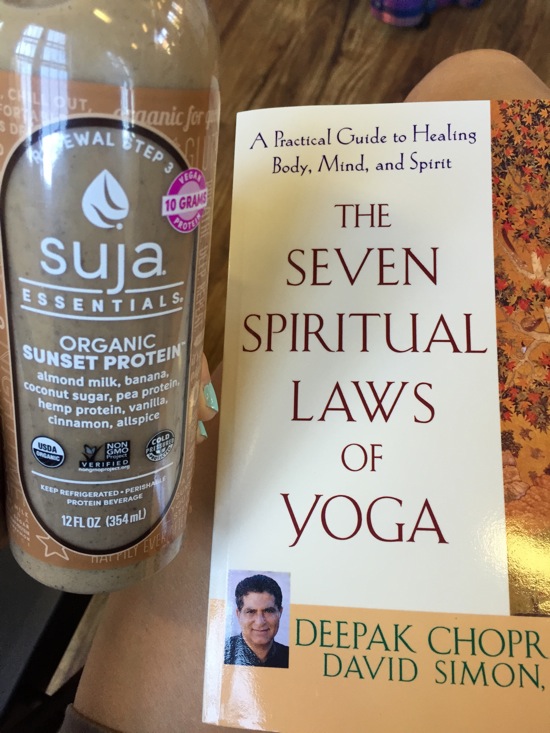 Breakfast this morning was leftovers from last night, which turned out 283748x better than I anticipated. I mean, if you're going to put goat cheese and egg together in a dish and bake it, it's destined to be tasty, but this was amaaaaazing.