Hi friends! Happy almost-Friday. What are you up to this morning? Thank you so much to those of you who have chimed in with your advice and tips on the Family page. I can't believe that we're getting close. 🙂
We had some great Tuesday night adventures. My friend Jess asked if Liv wanted to go over to her house so the girls could play and the Pilot and I could have a little date night. At first I was like, "Wait, but I want to hang out with you, too" but after a little encouragement and reminder to enjoy some time as a couple, we went for it. Liv had a blast, and the Pilot and I checked out a nearby Mexican restaurant, Casa de Bandini.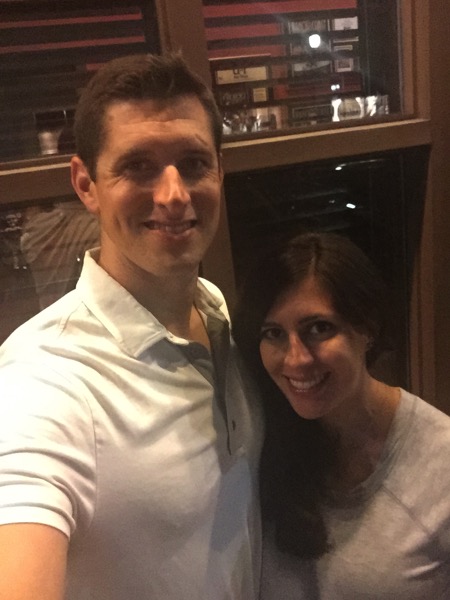 While we waited for our table, we walked around the Form shops, which is an amazing outdoor mall. I always feel like we need to live close to San Diego proper until we venture to surrounding areas and realize that they, too, have EVERYTHING. (Everything = a natural grocery store, a yoga studio, some good restaurants, and an Orangetheory. OTF studios are popping up like Starbucks and I love it.) I'm so used to living in smaller towns so this consistently blows my mind.