(from my own experience + the IDEA session I attended)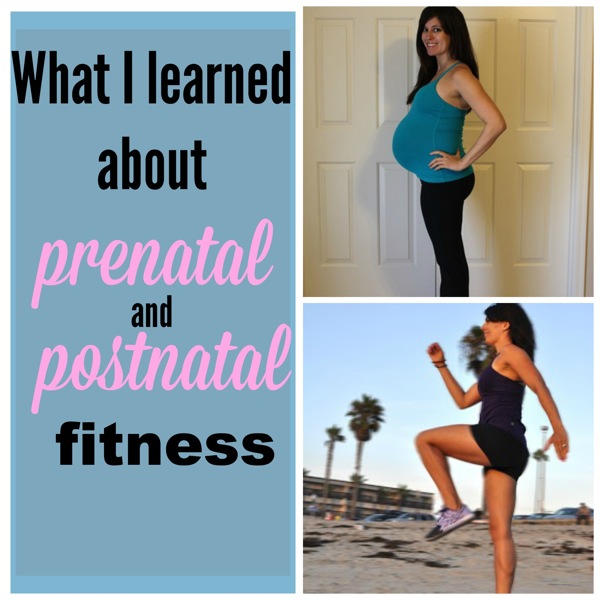 This is something I'm asked about fairly often, but it can be a variable topic since every pregnancy is so different. I figured that I could share my own experience (as you never know when someone will share an awesome tip or trick) along with the research-based information I learned at the IDEA conference. It was the very last session I attended, and was the perfect way for to end my conference experience. Pre- and postnatal fitness have become a huge topic of interest for me; I sat on the floor for this session in a sweaty heap of happiness, ready to soak up all of the information.
Some background information on the presenter:
Her name is Farel Hruska, ACE and AFAA-certified. She's also a mom of three girls is on staff and contributes to Fit4mom.com. She is the National Fitness Director for Stroller Strides (an awesome fitness program for mamas and their babies, utilizing the stroller during classes) and a joy to listen to. I thoroughly enjoyed her presentation and was frantically taking notes the entire time.
Some of the info from the slides during the presentation (my thoughts/notes are indicated in bold):
-Effects on the cardiovascular system during pregnancy include a decreased blood pressure, sweating, fatigue. 30-50% increase in stroke volume, a 8-20 beat increase in resting heart rate. Some pregnancy women may experience a 20-25% lower work capacity. According to ACOG (American College of Obstetrics and Gynecologists), heart rate is no longer a reliable indicator of exercise. Rate of perceived exertion is a preferred method, and try to keep your exertion between a 5-8 on a 10-point scale. The "do not go over 140 beats per minute" rule is now outdated. Also, since your heart rate is naturally elevated during pregnancy, it's not a reliable indicator of intensity. Go by how you feel (avoid pushing yourself to your max) and be sure to properly hydrate.
-Your intensity should not exceed your pre-pregnancy levels. Avoid exercising to the point of exhaustion and follow the 2-hour rule. This means that if you usually run for two hours every weekend and are a distance runner, you can continue to do so (with doctor's approval and if there are no contraindications).
-Emphasize posterior pull exercises. This is true not only for pregnant women, but for everyone! If you work at a computer (cough, guilty, cough) or find yourself in a hunched over position, it's important to lengthen and stretch the chest muscles, while working to strengthen your back to pull your shoulders into alignment.
-An interesting slide on the benefits of exercise for baby: