Hi friends! Hope you're having a wonderful week so far. Thank you so again for all of your amazing comments on this post. Humpday is here! Anything fun planned? I think I'm going to grab some wine with some friends after dinner and getting the kiddos to bed. 🙂
I planned on having this post up yesterday afternoon, but we got sucked into the vortex of Livi's new room -it's coming together so well, so far!- and had to make a quick Ikea trip after her swim lessons. I'm really excited about this workout because it's my favorite style: driven by awesome music. It's similar to the last one I did here! It's a great way to change up your strength training routine and get a total body workout while using the music as your strength motivation.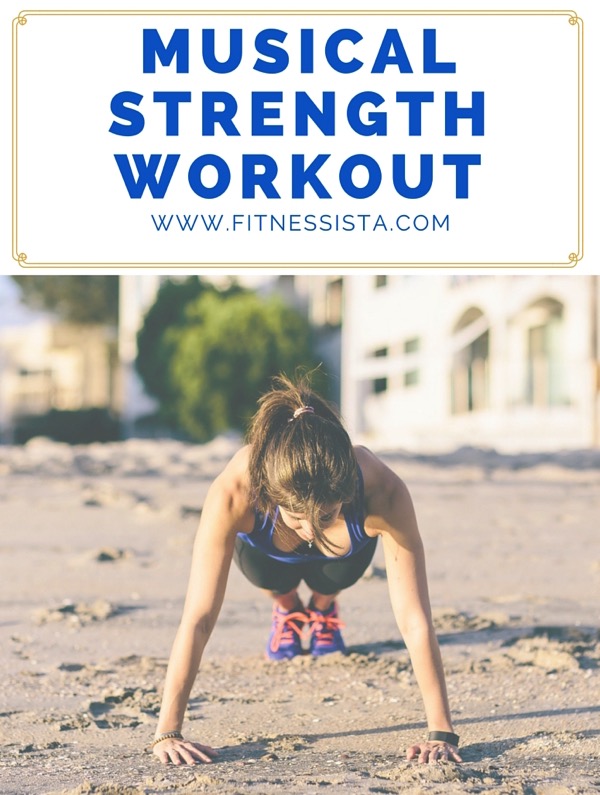 As you guys know, I'm a huge fan of using music to drive workout motivation. Whether I'm teaching a class or enjoying my own sweat session, a killer playlist can really pump me up. I always love thinking about exercises that work well with the music (it's the dancer in me), and putting together ideas to share with ya. Here's the latest, featuring some of my current favorite songs. When I'm feeling better again, I'd like to share some live/video workouts like this so we can do them together! In the meantime, let me know how it is, k?