Hi friends! Hope you're having an amazing morning <3 Holy giveaway! I love all of the entries coming in so far. Glad you're as excited about the 10 Days of Giveaways as I am

Last night, the Pilot and I got to work putting up our Christmas lights after Livi was asleep.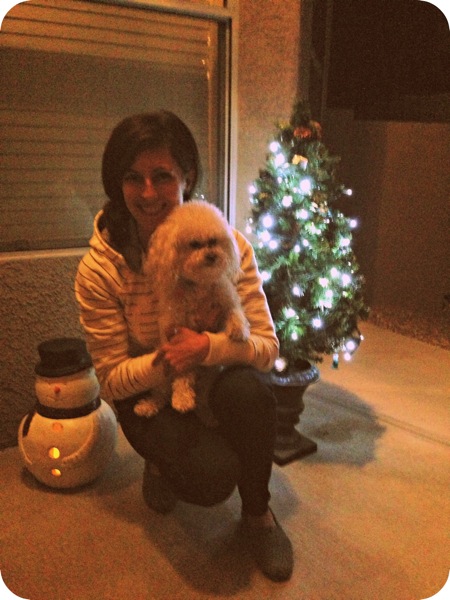 (Bell was a very valuable helper)
It was kind of a fun date night, since it was uninterrupted time to talk about hang out. The Pilot always has amazing advice and insights, so I picked his brain about a few things.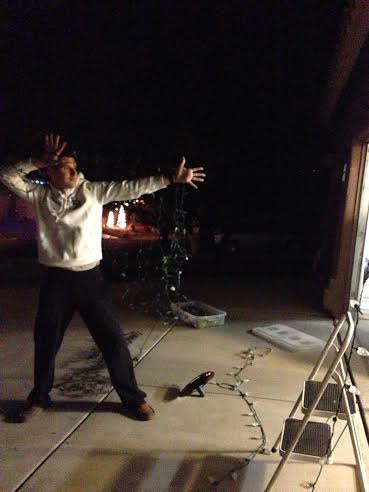 I've been trying to figure some things out on the career/life spectrum lately. I have a couple of interviews this week to teach Zumba in Tucson until we move, and after we get to San Diego, I'm not quite sure what I'm going to do on the job front. I'm fortunate that (next to being a wife and mama) this little blog has been my main "job," but I always like to do a little something extra to stay on my "'A" game for teaching. The blog travels well, and I'm especially fortunate that it allows me to stay home with Livi. When we move to San Diego, I plan to teach a few fitness classes each week, and potentially continue distance-based personal training on a slightly larger scale (about three clients or so, so they can text me when they have questions and we can Skype weekly).
The number one step in the process was to beef up my certifications. I recently renewed my AFAA group fitness certification (which I love), and Zumba is a constant licensure if I pay the monthly fee, but when it came to personal training, I was ready for the next step. I regularly receive emails asking for certification advice, and my number one tip is to call the gyms where you would like to teach/train and see what certifications they accept. It's important to get a certification you can use at your desired place of employment.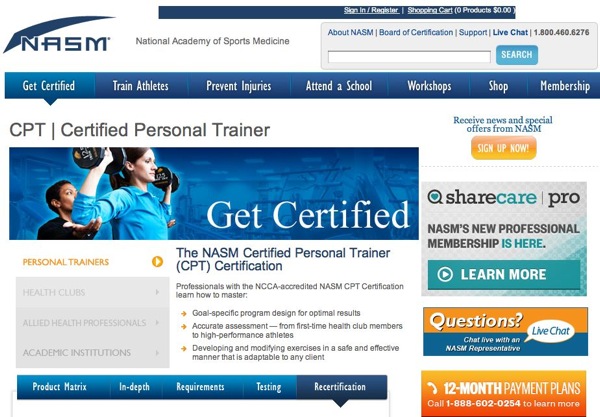 I knew that NASM would be a good choice for me, since it was the certification accepted at the resort where I was teaching, and one that I'd been looking into for a while.
To study for the NASM personal training exam, here's what I did:
-I read the entire text, underlining and taking notes in the margins. As I finished each chapter, I took the quiz in the study guide (purchased through Amazon)
-I went through the online course reviews and took the sample quizzes for each chapter
-After noting which topics were difficult for me, I went back through the text and made notecards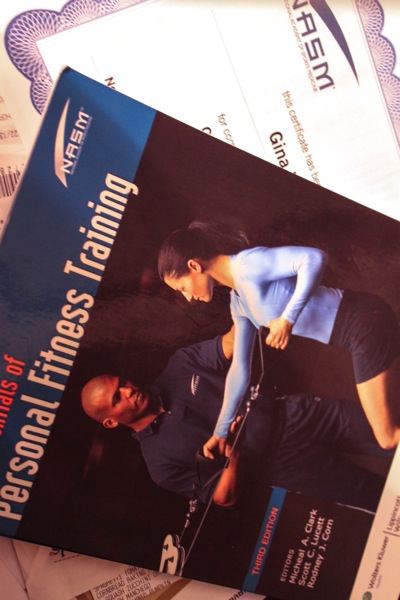 -Downloaded two apps: NASM and NASM Prep (icons are red with a clock and blue with a barbell, respectively), and took quizzes from each app throughout the day (maybe one quiz while Livi was napping and another before bed). These were crucial to my success with the test, and even if the questions weren't identical, they helped to thoroughly understand the concepts and definitions
-Took the practice exam on the NASM website
-Read these Bodybuilding forums
-Used my body to understand the movement assessment and compensation portions of the text. I turned my knees inward and tried to identify which muscles felt tense and which ones felt weak. I practiced saying the plane of motion as I did my own strength routines and mimicked upper crossed syndrome and lower crossed syndrome to see if I could feel which muscles felt shortened or lengthened. If you're going through a part of the text and having trouble identifying the muscle groups (especially for force couples and compensations), get up and practice doing them. It helps a ton!
At first, the text was extremely daunting, even though it's a topic I'm passionate about and have been working in the fitness environment. A large portion was repeats of things I've already studied and utilized while training clients (movement assessments, progressions, regressions) and some of it was entirely new information. It was a lot of memorization, which was tricky for me, since it had been a thousand years since my last big exam of any type (the GMAT, quite a few years ago).
Here are some of the things that I emphasized while studying, and I found to be helpful: