Hi friends! Hope you're having an amazing day. We are slowly making our way through the post-vacation laundry avalanche. It feels good to be back home, but I wish that a magical fairy would appear and make all of the *stuff* disappear. That would be cool. In the meantime, you'll find me buried beneath the rubble. Also, Amazon Christmas is starting to stack up in the entryway, so I'm trying to wrap and store everything to take with us when we move. It was equally creepy and hilarious when one of the boxes started talking: "Hi, I'm Violet."
I taught a fun, but slightly emotional, spin class last night. Class was PACKED and I had to tell everyone it was my last Monday teaching (they're switching out the schedule for December). It's my last week teaching Spin, and next week is my last week teaching barre. I guess it's time to squeak my way into a sub schedule for when we're in Tucson. You know how I get when my teaching hiatus is too long (<— a little crazypants). Change is a-comin' – that's for sure. I came home to weep silently into this spicy bowl of pho.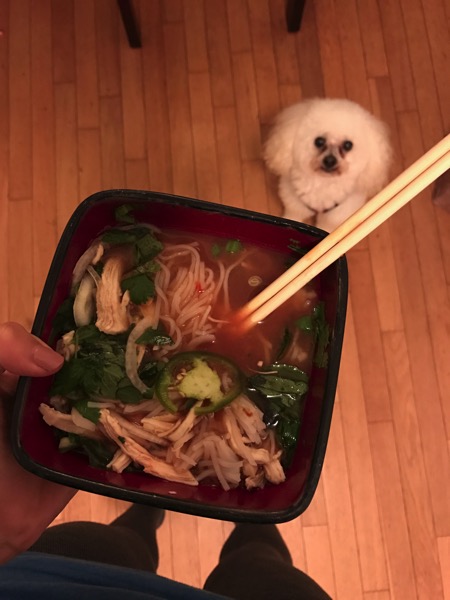 (Ok, I didn't really weep, but I was definitely a little sad.)
I also broke out the sparkly slippers because it's rainy and chilly and wonderful over here.
So for today, I have a booty workout for you! I feel like I've been flooded with booty workout requests lately.