or at least some ideas for how to adjust yourself during your next workout.

Hi friends! How's the morning going? Hope you're having a great one so far. Last night, spin was a blast, and when I came home to dinner already waiting for me. Isn't it the best when that happens? Slow cooker to the rescue. It's definitely in my top 5 must-have kitchen appliance list. I made some of this turkey and feta lasagna with brown rice noodles, and it makes our house smells heavenly. Garlic + marinara + noodles = smells like nana's house. (PS nana makes the BEST spaghetti.)
After the class last night, I was thinking about personal training. Since I'm often asked if I'm still actively training clients. I'm not at the time, and while I miss it, I have some fun projects in the works and other things going on in addition to the little one on the way. I definitely plan to dig into more postnatal fitness and plans -I'll explain this more in the note at the bottom of this post!- and am excited to see where my fitness journey takes me. For now, I'm really enjoying teaching and taking classes. Even so, I look around the gym, and I would love to offer tips or help out anyone who's interested. (A girl told me yesterday that she had been doing interval training almost every day and wants to lose fat but gain muscle, and I wanted to be like, "I can help you out!!")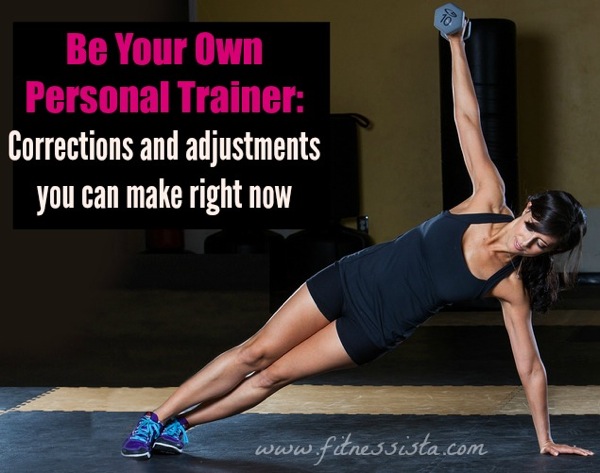 (Photo: James Patrick)
I think hiring a personal trainer is one of the most effective strategies for accomplishing your fitness goals. Not only will a qualified, experienced, trainer help you create a plan and complete a safe workout, but they can also help you in other ways. For example, they can give you the knowledge to break and prevent plateaus, tackle fitness aspirations, MOTIVATE you (!), and take your routine to the next level. I especially recommend seeking out a trainer in your area if you're just getting started. They can get you set up with a solid plan and safe form as you work towards creating your fitness lifestyle.
If you've been working out for a while, there are some simple adjustments you can make in your workout to correct yourself along the way. Think about how you can be your own personal trainer during your sweat sesh, and you'll get even more out of your routine. It's easy to cruise through a workout and forget to maintain proper form; this could lead to muscle compensation or even injury.
Here are some rules of thumb that you can apply to many of your strength and cardio workouts: