Hi friends! Happy Monday! Hope you're having a wonderful day. <3 We're back in San Diego after a fantastic week in Tucson with the fam. It almost made me feel like we lived there again, and I've missed it a lot. When we went to do a drive-by of our house (#creepers), I felt like we were supposed to pull into the garage and walk inside like nothing changed. I think that might have freaked out our tenants a little bit. 😉 "Hi, can we just hang out on the couch here for a second? Don't mind us."
Some highlights from the week:
A date at Commoner & Co.!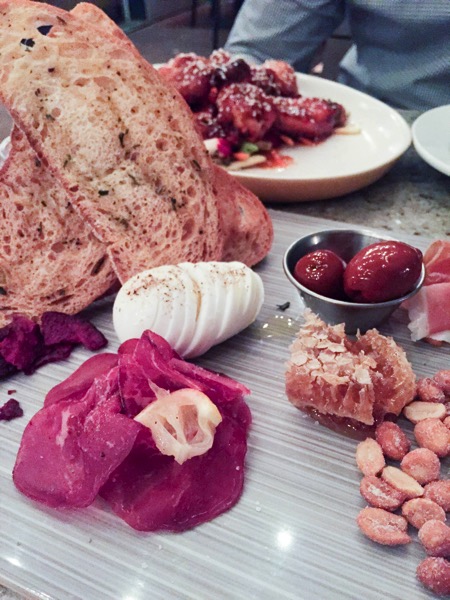 Madre came over to the hotel to stay with the sleeping P, and put Livi to bed, while the Pilot and I went to try out Commoner & Co. We started off with great intentions of cooking a lot of meals at home this past week, but as the time went on, we were like "we want all the Tucson food" and it fell out the window.
We shared the Chef's tile and chicken wings (which had a sweet and spicy slaw).
I had a hibiscus margarita,
and ordered the salmon for my entree.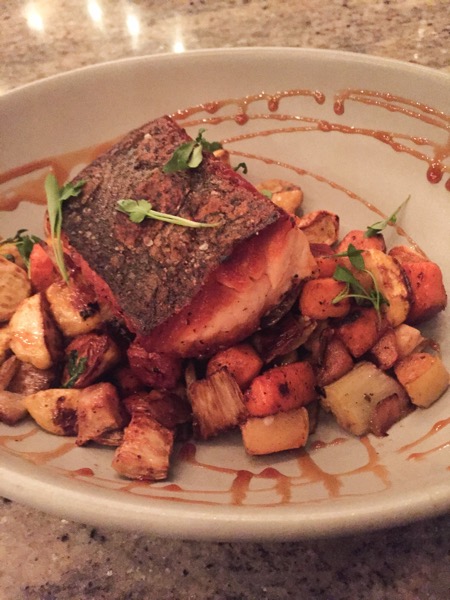 We spent lots of time hanging out at madre's, meeting up with friends, and got to attend my cousin Cal's wedding on Saturday night.
My two amazing lovebugs. <3