Hi friends! How's the week going? Hope you're having a great one so far. We're still having an amazing time here in Tucson with the fam.
I thought I'd pop in and say hello + share some of the latest adventures.
We've been swimming in Mexican food since we've been here. I may turn into a tortilla chip, but NBD.
This is takeout from Little Poca Cosa and it was everyyyyything. I especially love that they don't use styrofoam; you purchase to-go BPA-free tupperware containers for your takeout.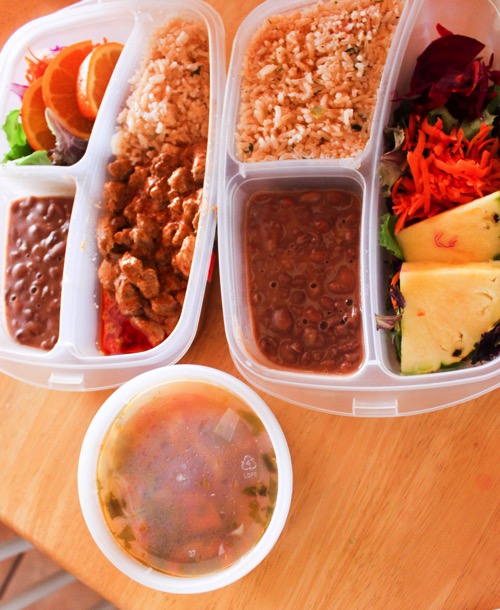 I asked the owner to make "something good, with meat" for the Pilot, and he said it was one of the best things he's ever had. I had chicken and veggie soup -my allergies are a nightmare- with rice and beans. Comfort food at its finest.
One of the first things we *had* to do when we got into town was take Livi to see her cousins. She misses them so much when we're not here, and the second they see each other, they hug and run off to play like we just saw them yesterday. P was very excited to see them again, too. 🙂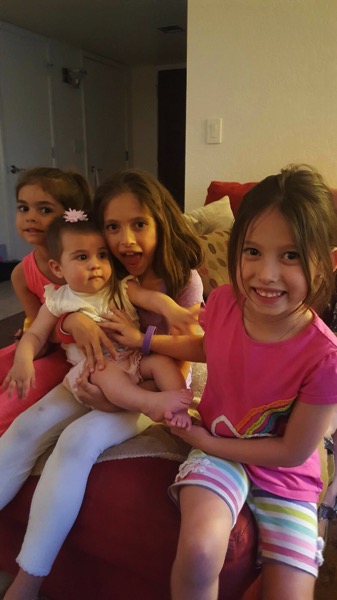 We hung out in the living room while the girls played, and as we were about to leave, I went to say bye to my uncle in the kitchen. This is what I saw: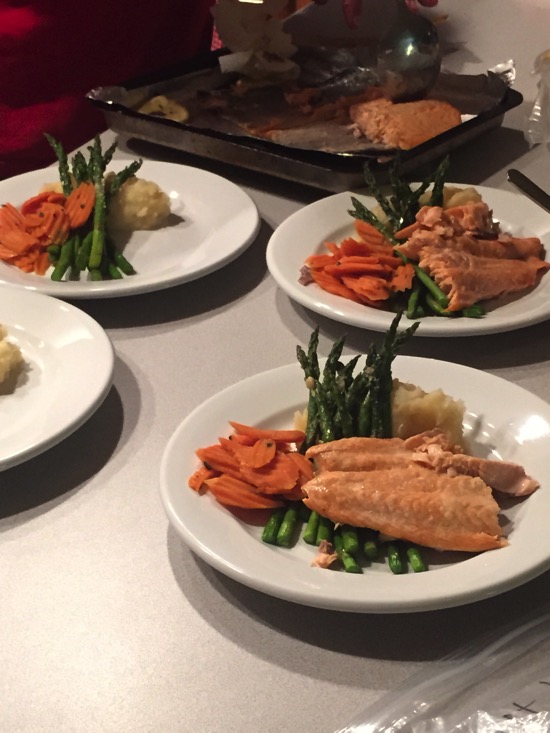 He said, "Just give me 10 more minutes, k?"
Just a casual weeknight dinner haha. He made the BEST avocado salad (I'll replicate it for the blog soon!!), mashed potatoes, asparagus, salmon, and steak.