Hi friends! How was the weekend? Hope you had a great one. 🙂 Did you watch the Beyonce bowl? I missed 98% of the actual game but you can bet I watched the halftime show, and it was everything. Queen Bey, Coldplay and Bruno Mars?! Yesss to all of these things. Also, Lady Gaga. I bow down.
Our weekend was a pretty great one, and on Friday, I got to have a little lunch date with the Pilot after my doc appointment. We went to California Pizza Kitchen, and I got the Moroccan chicken salad, which had butternut squash, dates, avocado, carrots, beets, cranberries, egg, chicken, olives and romaine. It was SO good; I can't wait replicate it for an easy lunch.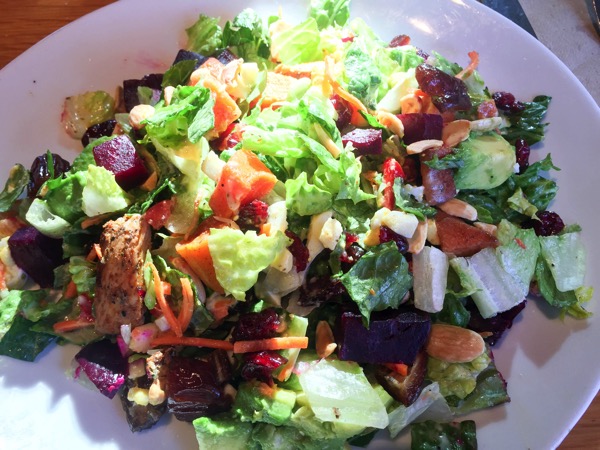 The adventures of postpartum doctors appointments continue, with another one tomorrow. I'll post more about it on the TMI page aka the Family page later this week.
Livi's first daughter dance was on Friday! She had been looking forward to it for a couple of weeks, and was so excited that I found a dress in her favorite color. Her words, "This is exactly what I wanted." Mom points. I take it when I can haha.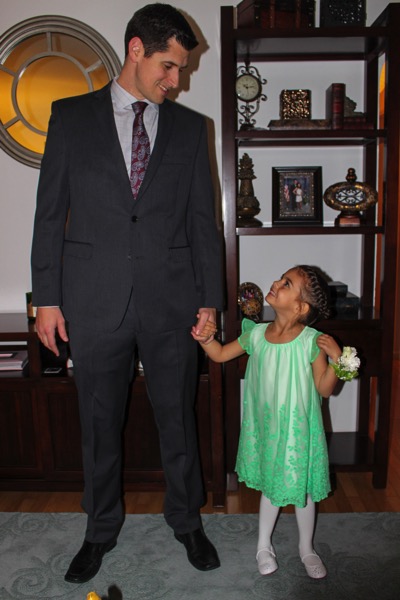 It was so much fun to pick up her corsage, which the florist made super tiny for her teeny wrists: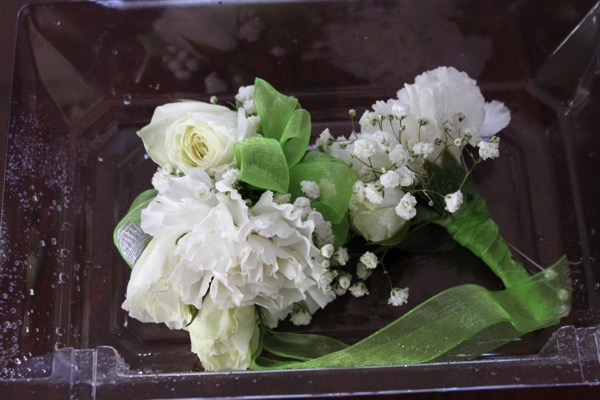 do her hair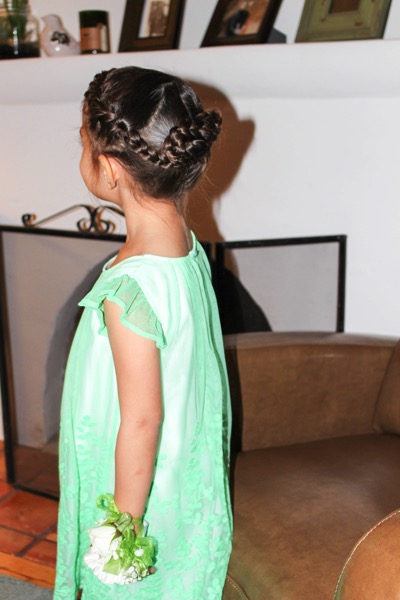 and get her all ready to go! They were quite a pair together, and the Pilot said it was the cutest thing he'd ever seen. I got to see a bit of the setup since I dropped off cupcakes for the event, and I was blown away. The DJ was there getting ready and the room was ornately decorated with silver and gold, with beautiful centerpieces, a huge dance floor, and flashing lights. It put some of my high school dances to shame haha. The Pilot said he figured that they'd get there, Liv would dance on his feet for a few dances, they'd have some cupcakes and call it a night. Not quite. Liv saw her best friend and ran off with her to the dance floor. She was dancing with all of her little friends, until the Pilot could finally sneak in a few dances with her.
He took a lot of fun pics, but I have to share this one even though it's blurry. It's too good. Livi getting down on the dance floor with her BFF.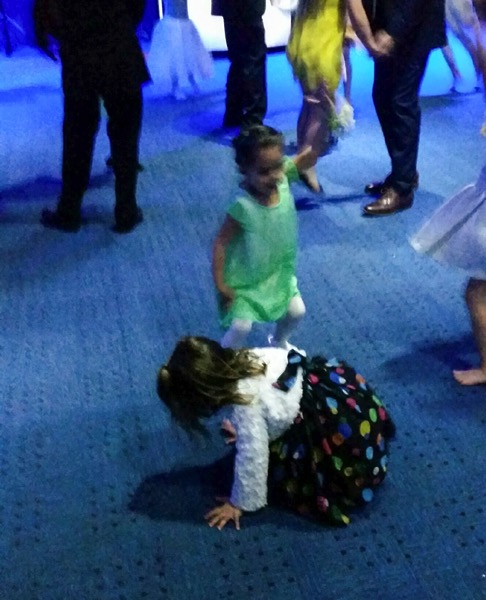 Arm up in the air? I have no idea where she got that one….
P and I held it down here at the casa.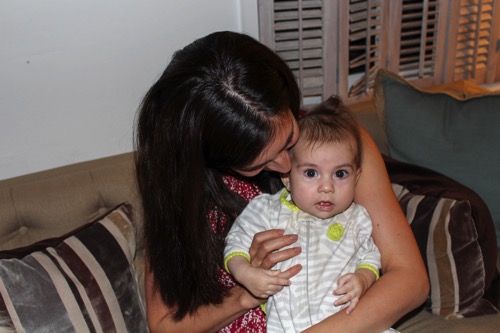 My date was crashed by 7pm, so I watched Downton Abbey and got some writing done until the party animals came home.