Hi friends! How was your weekend? Hope it was lovely <3
We went over to my aunt and uncle's last night for a little Hannukah celebration. Growing up, a lot of my friends celebrated Hannukah, so I was surrounded by the beautiful culture and traditions of the holiday. This was Liv's first bit of exposure to Hannukah, and of course, she loved the music and the candles. (Every candle is a "Happy Birthday" and she wants to blow it out.)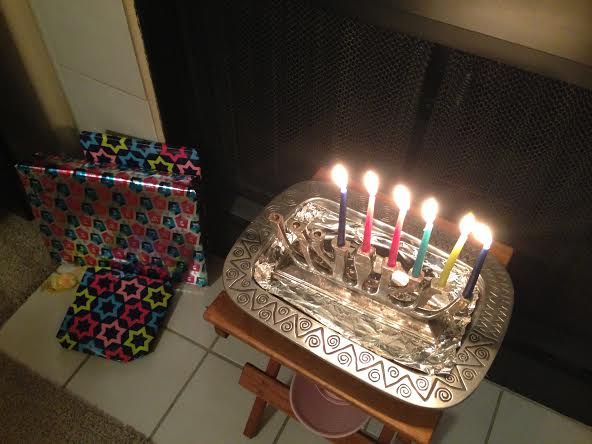 We spent the afternoon doing some stuff around the house, then I took Livi to the park and (our other favorite place) Costco for a few necessities.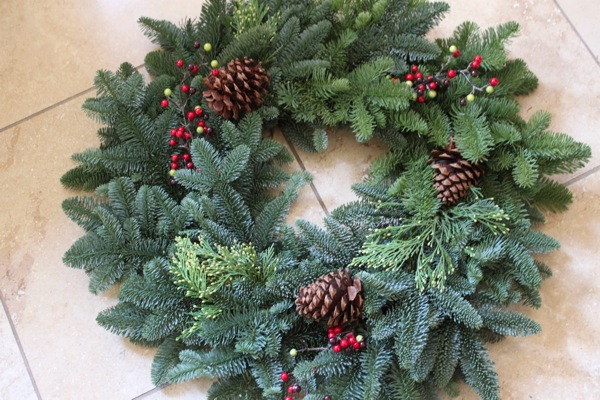 (See, brain? We can still have pine needles all over the house)
Our trips to Costco go a little like this: we walk around sharing samples and pick up random but necessary bulk items. (A 15-pack of guacamole?! Sure, why not.) We ran into Sasha and her husband Matt while we were midway through a sample and meandering around the cheese section.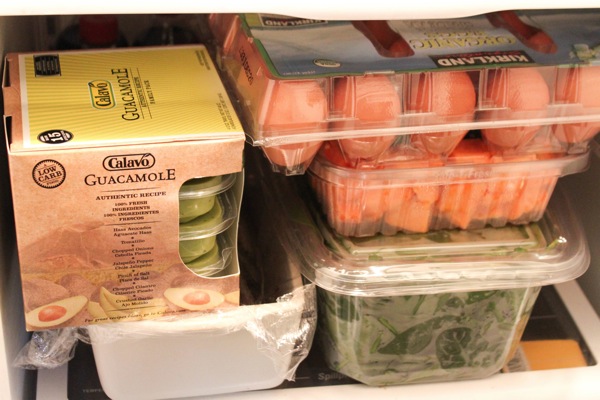 I was also planning on shaking my legs out a little with a run/walk. As you guys can probably imagine, I've been feeling the itch to run since I had to drop out of my half marathon. I was fully trained, ready to rock it, and was a giant klutz and hurt myself. Long story short: I fell down the stairs in our house, tweaked something, and running distances longer than 6 miles became painful. I stopped running to let it heal, and finally got to see a couple of docs (one at urgent care, one at flight med). Since then, getting a referral for an MRI has taken quite a while, as I was anticipating. I thought it finally went through, and when I called to book my appointment, they said they need a "doctor's orders" on file. Even though it's been in process, it looks like the end is near.
When I got to the park, it was dark and empty… another to sign to wait it out until I know what's going on. Depending on the prognosis, I'll either have to stop running for a while or they'll give me the "ok" to ease back into training. There are a few more half marathons coming up, and I was really hoping to do at least one this season. Fingers crossed <3