The Christmas cop has arrived in our house. It happens every year. I get a little excited to break out the snowmen and twinkly lights and he's all "honor the bird" and won't let me touch the xmas supplies until we're eating day-after-Thanksgiving sandwiches. Humbug.
Even though I have to hold off on all Christmas excitement and Michael Buble holiday music, I don't mind taking my time with the Thanksgiving-esque flavors. Like pumpkin. It's not going away anytime soon.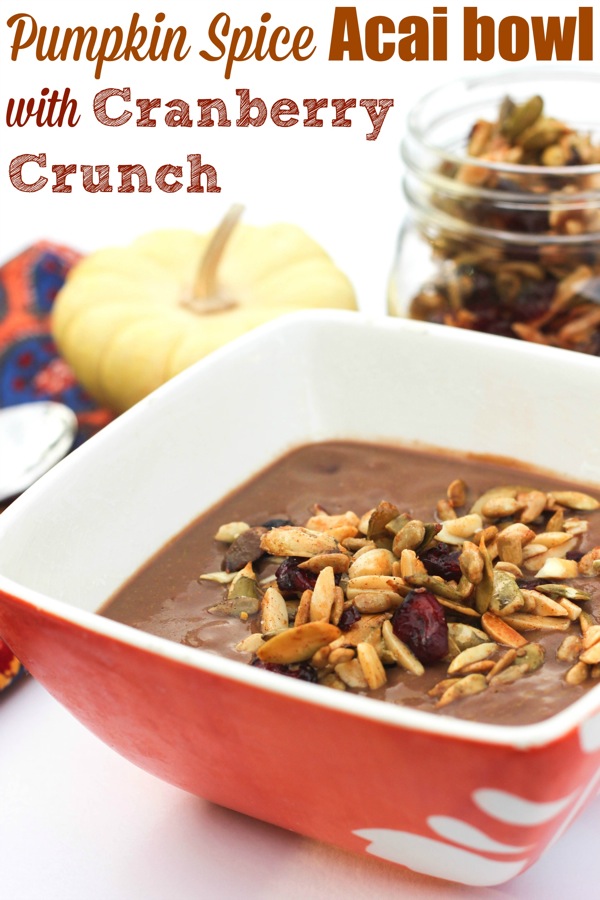 I decided to pumpkin-ify one of my favorite foods: the acai bowl.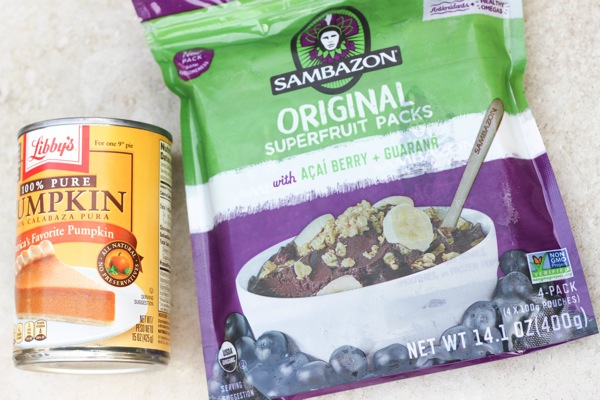 I wasn't quite sure if the flavors would work, but it does. It definitely works.
When I poured it out of the blender to have a little taste, my inner Goddess did a backflip and grabbed her spoon. (PS Speaking of inner goddesses, HAVE YOU SEEN THE 50 SHADES OF GREY TRAILER? I thought the books were terrible, but I have to say the temperature in the room increased 30 degrees while watching the trailer. One of the very few instances where movie > book, and I haven't even seen the movie yet.)