I know, right?!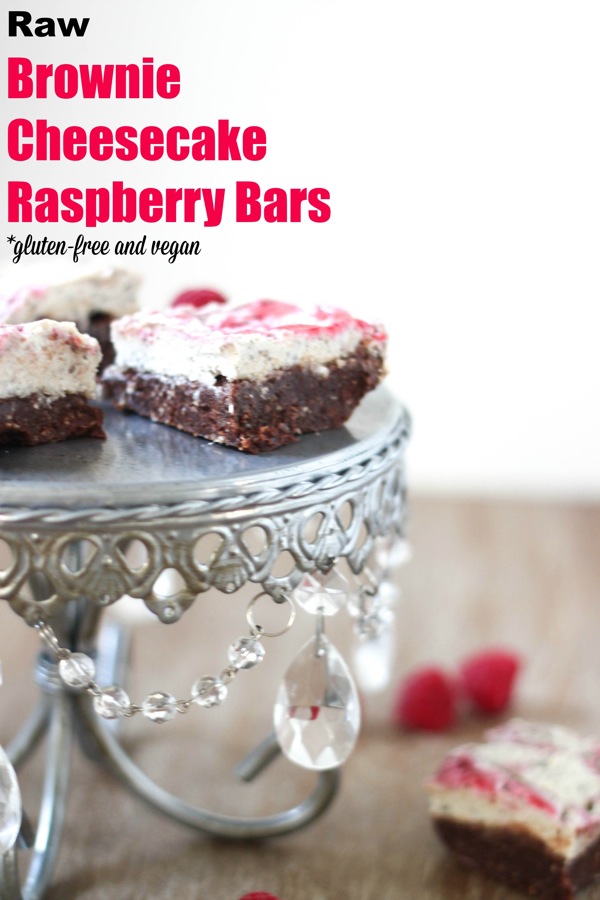 How's the day going?? Hope you're having a wonderful one so far. A HUGE thank you to my web wizard Cody for fixing the Family page and my technology screw-up. He is amazing if you're ever looking for web or design work.
Liv and I have had a low-key day: Trader Joe's, Buffalo Exchange, and starting to get supplies together for her Valentine's craft of the year. (First we did these sweet heart bouquets and last year it was hearts and flowers.) It's a double dip kind of night over here, so I'm taking it easy before heading to spin and Zumba. Thank goodness for this chocolate energy in the freezer.

I'm so excited to share this recipe because it came out even better than I would have hoped.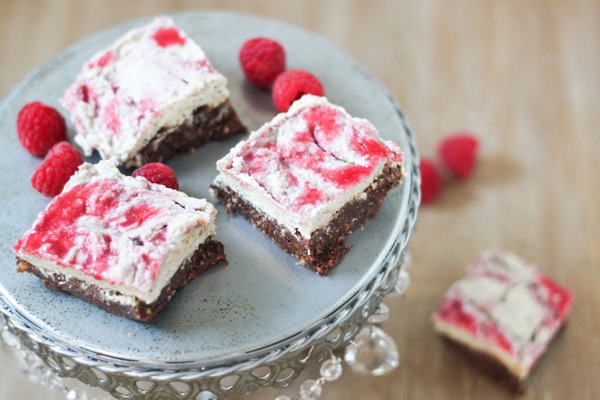 Get this: raw brownies on the bottom, raw cheesecake on top, and a sweet raspberry swirl. Would you even believe it's kind of good for you? It's nut-based, which gives it a dose of protein + healthy fats, sweetened with maple syrup, and a glorious creamy texture from soaked cashews and almond milk.