Hi friends! Happy almost-Friday! Hope you're having a great morning. Thank you for your awesome comments on yesterday's post. I'm excited to write back to them this morning.

How about a little workout?
It's important to give planks this holiday season….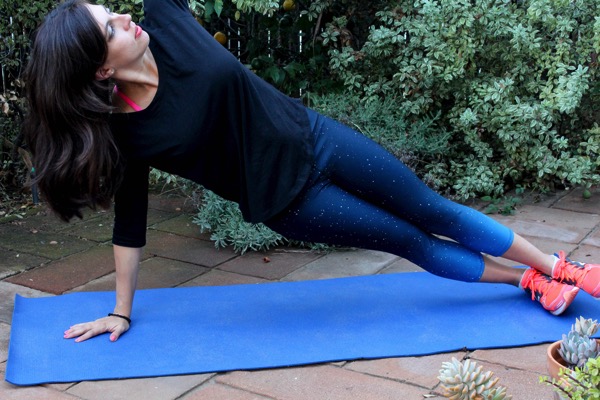 (Outfit is from Fabletics; shoes are my fave New Balances)
This one is bodyweight only, so this means that it's the perfect option to do anywhere, especially while traveling. You don't need any equipment, so no excuses. 😉 This combines some of my favorite strength moves, in addition to a crazy plank combo.