(not including warmup/cooldown time, mm k?)
This is for all of my 10-minute workout warriors out there.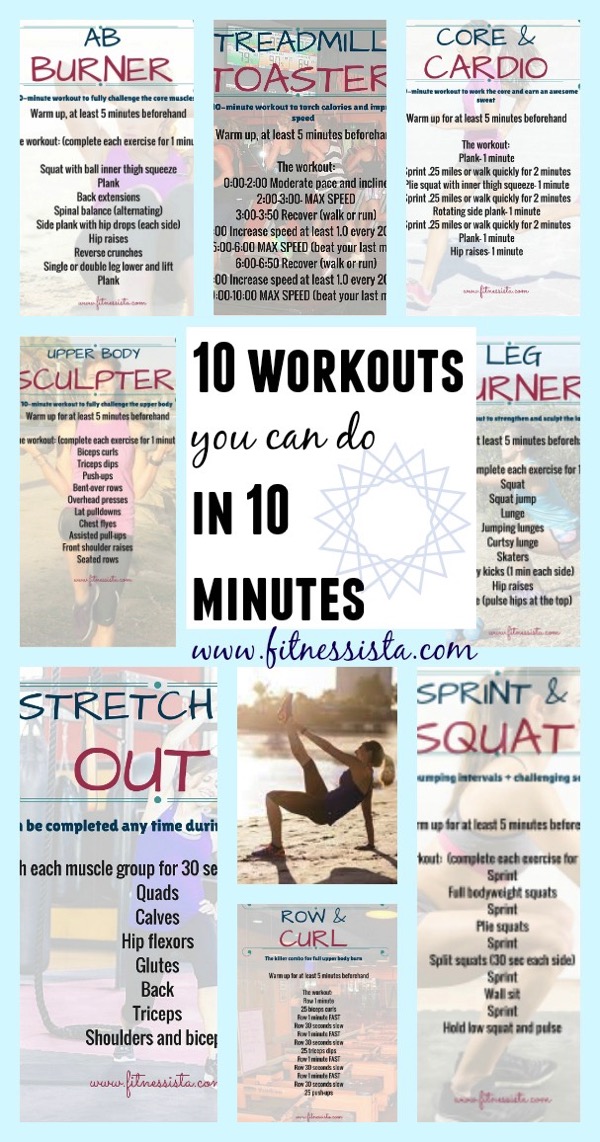 Back in the day, if I only had 10 minutes to sneak in a workout, that usually meant my workout was canceled.
I didn't know that there's a lot you can accomplish in 10 short minutes, and that there are benefits to splitting up your workout if you don't have a large time chunk.
Here are 10 workouts you complete in 10 minutes, for the occasions your day gets a little crazy, or if you'd like a short workout to energize your afternoon. These are not collection of previously-posted workouts- all new stuff, just for youuuuuu. 🙂 If you find yourself with extra time, feel free to repeat them or mix and match. The possibilities are endless!!