Hi friends! Hope you're having a wonderful morning! Thank you SO MUCH for all of your wonderful comments and excitement about the new ebook. It was so amazing to hear some of you say you enjoyed a new recipe for dinner last night. <3 We wanted to make this as valuable as possible, but also super affordable, so grab yours here for the $9.99 intro price.
I feel extra excited for Halloween this year. This time last year, I was certainly excited for our due date and to FINALLY meet P, but was feeling pretty uncomfortable.
Blast from the past: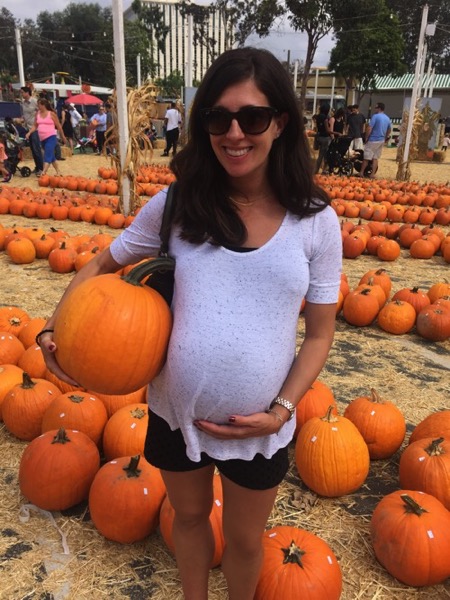 Halloween itself was a bit of a blur, but it was a pretty special one since P was home with us and the entire family was together. I love looking back and reading this post, and am excited to plan out the girls' Halloween costumes. We'll be heading to Betsy's for the usual Halloween festivities, and my madre, Trevor (my brother) and his girlfriend will be in town. I can't wait.
For today, I have a festive Halloween-inspired workout for ya. The only spooky thing about it is how much you'll be sweating when it's over. 😉 This is a combo of strength and cardio, so the cardio blasts can increase total calorie-burning potential and keep your heart rate elevated during the muscle-building strength. This is my favorite way to work out. Circuit workouts fly by, and I'm sweaty and triumphant when it's over.
Please let me know if you give it a try!!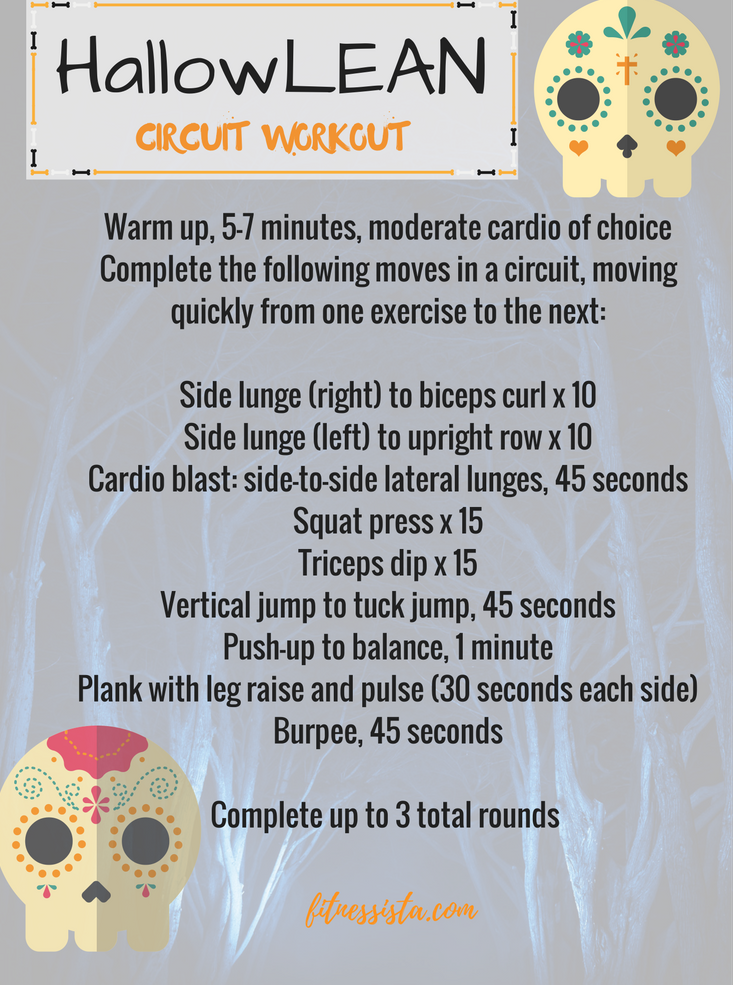 HallowLEAN Circuit Workout Exercises and Form Cues