Hey! How's your afternoon going? So happy to hear you enjoyed the wedding pics from this morning; special events are always fun to document and share.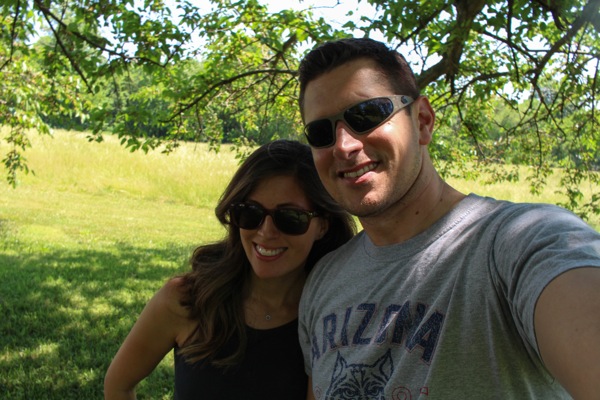 While we were in VA, we spent a little bit of time in Richmond, but most of it was in Orange. We spent one night in Richmond (for Ryan's bachelor festivities, and that's the night I had a lovely Indian dinner with Brittany), and headed to Orange for wedding events. The wedding was held at the Inn at Willow Grove, which was also where we stayed. The hotel was like a bed and breakfast meets boutique hotel, with many unique touches. As I mentioned before, cottages were located throughout the property, and from the ones I checked out, they all seemed to have something different about them with various layouts and amenities.
Here's the outside view of our cottage: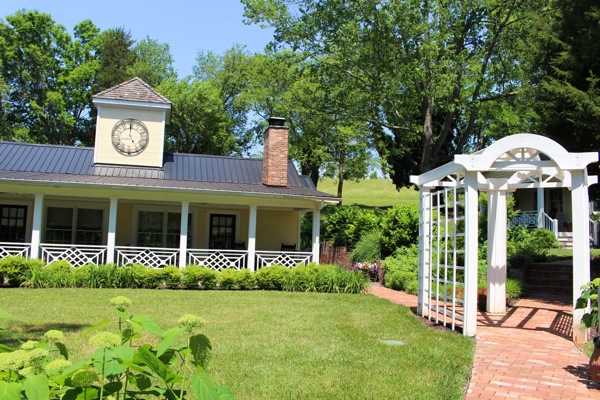 (Loved the clock; it's pointed at 5 o'clock and has the text "somewhere" on the face)
Our patio, with rocking chairs and a lovely view: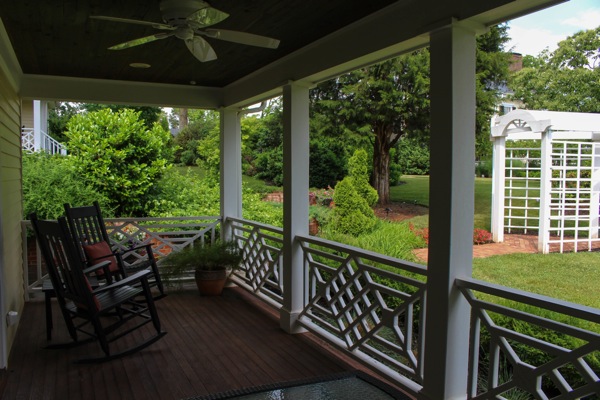 and the interior.