Hi friends! WHOAAAAA. Thank you so much for the amazing comments about the book news. I am so thankful for your support and kind words… it means so much to me. Now let me begin my 200+ burpees of thanks <3
Happy New Year's Eve! Any fun plans tonight? Let's get the party started early with some inspiration boards! (We party hard over here)
I have slightly mixed feelings about New Year's resolutions. Part of me feels like if you want to implement change, do it ASAP, sans the pressure of an ambiguous date. On the other hand, there's the nice, crisp feeling of a fresh new year and chance to turn the page. Even though I make small changes throughout the year as needed, I also like to take some time at the beginning of each year to assess and create action plans for my goals.
Here's a little glance at my inspiration board, which you can find on Pinterest here: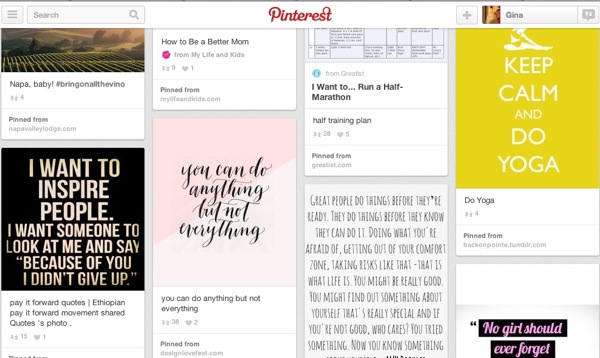 Some of my goals for the new year:
Personal
1. While it can be fun to teach your child facts and skills, my true goal is to teach Livi compassion, kindness and respect to others. The best way to do this is living by example.
2. Have a wine country vacation! I've never been and am so excited to live a little closer to the land of my favorite beverage 😉
3. Start speaking Spanish more frequently with Livi
4. Read at least one book per month
5. Turn negatives into positives. Look for a positive twist next time I feel like griping or complaining.
6. Start practicing the piano again. It's been collecting dust for far too long, and I have no idea if I can still read sheet music. I think it would be good for my brain 😉
7. Find a place to live in San Diego. Derp.
8. Tell myself that everything starts a half hour before it really begins…
Professional
1. Barre certification (either through Pure Barre or Booty Barre)
2. Finish my Weight Loss Specialist certification (due at the end of January!)
3. Start to work on DVD #2 (which will likely not be a physical DVD, but rather a digital download)
4. Finish the manuscript for book #1 in March and start to work on promotion strategies. Maybe there's a speaking class that could teach me to not be so awkward? 😉
5. Start to explore more freelance opportunities. It's always been a huge goal of mine to write for a magazine (and design the little tear-out workouts!), so maybe I could look into something along that path.
6. Work on photography skills! I'm pretty sure I say this every year, but it's something I'm always working on improving.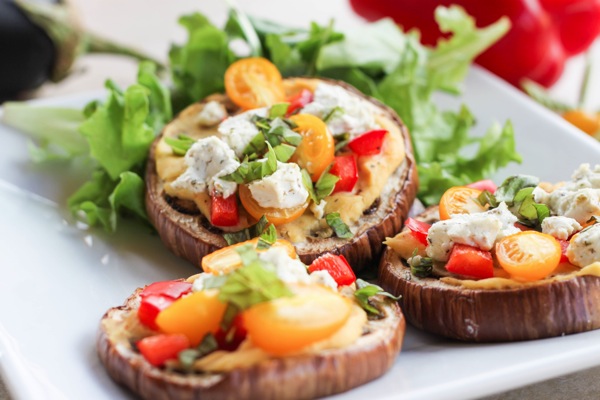 Health
1. Continue to practice yoga at least twice weekly into the new year
2. Run another half marathon
3. Host a Zumbathon with a live DJ and drummers to support a charity
4. Meditate for at least five minutes each day before bed
5. Focus on sleeping at least eight hours and drinking 96oz of water each day.
As far as fitness goes, I want to stay in my usual routine in addition to the classes I'll be teaching. I'd love to focus on barre classes, run a little bit more often -California is an amaaaazing place to run!- strength train, HIIT it, and yoga my little heart out.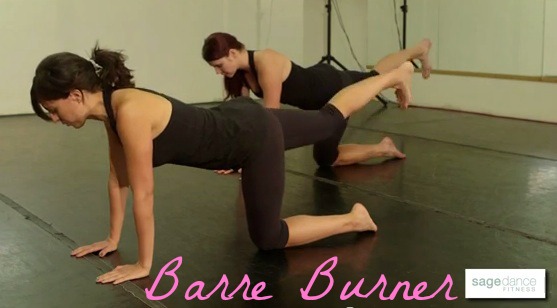 Do you have any big fitness goals for the new year?
Here are some of my tips for starting fresh, maintaining, and getting back in the swing of things on the fitness horizon:
Starting fresh: If you're just starting out with a fitness routine, make sure that you don't overwhelm yourself with too many changes at once. Focus on one attainable goal or change you can accomplish each week, and build from there. For example, nix soda the first week. The second week, walk for 15 minutes each day. After you build up your cardio base (30 minutes easy to moderate cardio most days of the weight), you can start to add in light strength training if you'd like. Meet with a personal trainer who can help you with proper form and setting realistic goals for the new year. Remember that if your goal is to become a healthy weight: weight lost quickly often comes back quickly. Slow and steady wins the race.
Maintaining: Keep things fresh and exciting! If you already have a fitness routine you know and love, see what tiny changes you can make to prevent boredom and decrease the probability of plateaus. (Check out this post and this post for ways to change up your routine!) Also, see if there are any challenges or fitness events you can participate and train for in the new year (race, Zumbathon, yoga challenge, plank challenge, etc). Keep your body guessing and constantly rearrange your schedule to keep the fitness magic alive 😉
Getting back in the swing of things: Focus on the activities you know you enjoy. If you hate running: skip it! There are a thousand different fitness activities out there and you probably have a great idea of what you prefer. How did you get off the wagon in the first place? Look back and see what changes you can make to prevent that from reoccurring. Maybe you burned yourself out by doing too much; maybe you were injured or had another personal or health event happen; maybe life got too busy for fitness to be a priority. That's ok. Assure yourself that chapter is closed, assess what you can do differently this time, and open the page to your new year of fitness.
If you're looking for fitness and meal ideas and motivation, don't forget that Winter Shape Up (4 weeks of full nutrition and fitness plans) starts January 27. Mark your calendars- it's going to be a good one 🙂 Of course, it's free for readers and always will be.
It's pinning time!
Make an inspiration board on Pinterest with your personal, health and professional goals for the new year. If you'd like, list a few in the comments section -I'd love to read them!- or a link to your Pinterest board. I'll share a few in this week's Friday Faves, too!
Have a lovely day.
See ya next year 🙂
xoxo
Gina