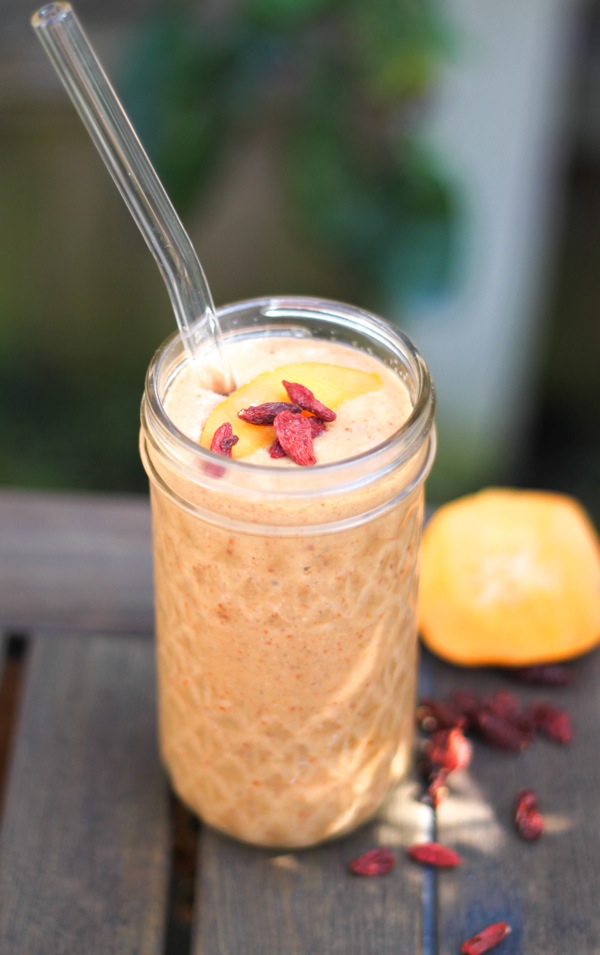 SO MUCH fall produce to be excited about! From the squash everything to the apple varieties, it's definitely a diverse group of delicious options. My very favorite: the persimmon. I didn't have my first persimmon until we were living in Valdosta, and I bought one on a whim. At first I was like "how do I eat this thing?" and then decided to bite into it like an apple. (Thankfully the skin did prove to be edible.)
I was blown away. To me, the taste is almost like a peach/apple hybrid, with a soft texture, and tiny flecks throughout (which remind me of vanilla bean). I don't know a ton about persimmons, except that they taste amazing, and decided to pair one with one of my favorite antioxidant-pumped superfoods (goji berries!) for a unique and refreshing smoothie combo.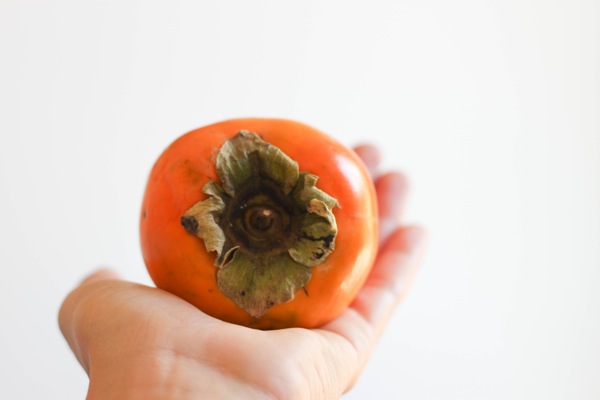 It worked out nicely 😉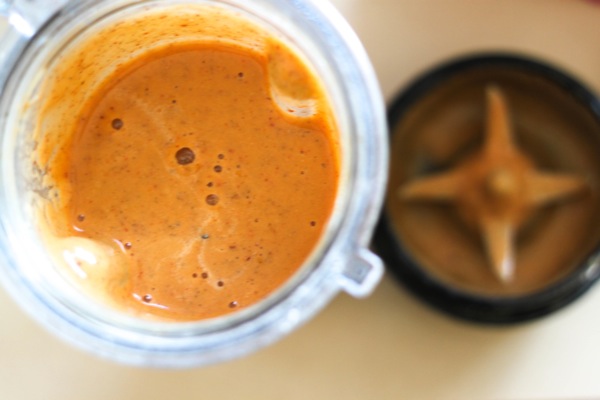 Here's the combo if you'd like to give it a try!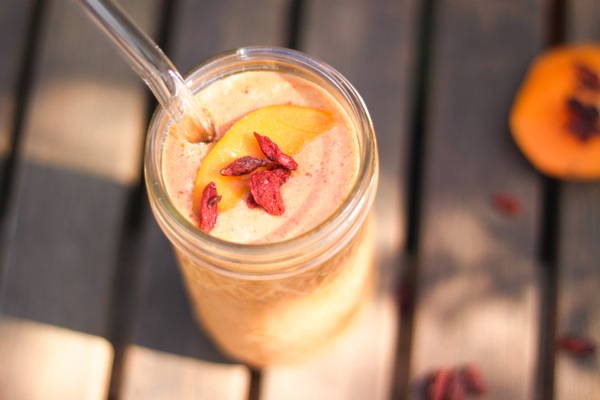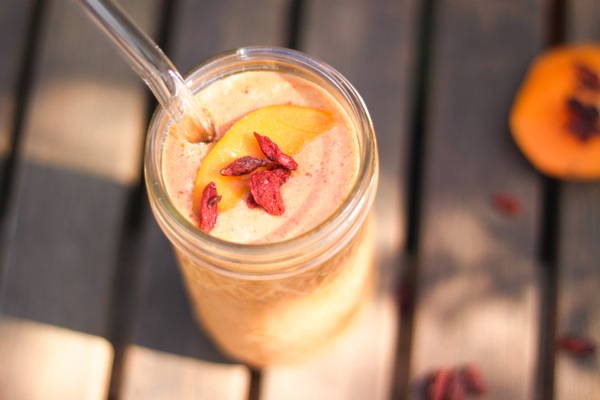 Persimmon goji berry smoothie
2014-10-13 12:39:31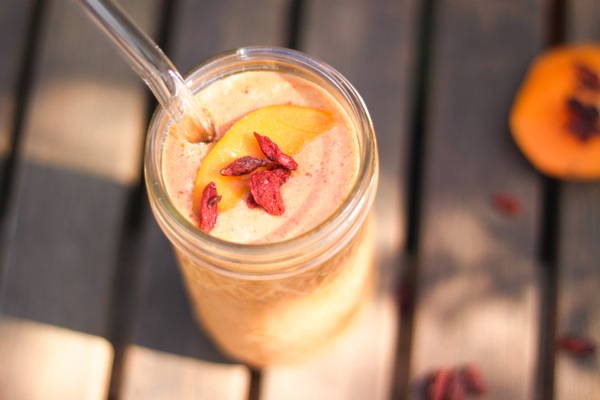 Serves 1
A superfood-packed protein smoothie using one of fall's most delicious fruits: the persimmon
Ingredients
1 medium persimmon, peeled and sliced (you can also leave the peel on if you'd like)
1 cup 100% orange juice
1 tablespoon goji berries, soaked in water to rehydrate
1 tablespoon chia seeds
1 scoop (21g) of your favorite vanilla protein powder (optional)
3 ice cubes
Instructions
1. Blend all ingredients in a high-speed blender until smooth and frothy.
2. Grab a straw and enjoy!
Notes
No persimmon? A peach or frozen banana would work well, too
The Fitnessista http://fitnessista.com/
Do you like persimmons? Any favorite recipes to share?
Cheers,
Gina