Friendly reminder: This trip to Fresno was paid for by the lovely people at POM Wonderful
Hi everyone! Here is the last re-cap of our incredible trip to Fresno for the POM Blogger Harvest Tour.
I got up fairly early and hit up the gym before bfast for 35 minutes of ellipticizing and hill walking, 20 minutes of legs and abs.
It always makes me so stoked to see hotel buffets with healthy options, and the eggs were looking fluffy and glorious, so I grabbed some: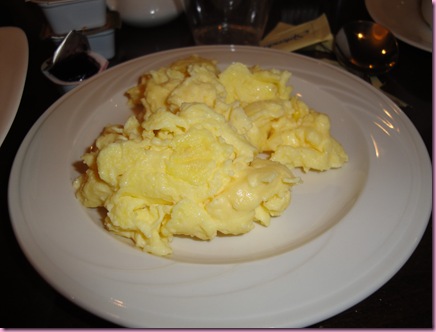 And some oats: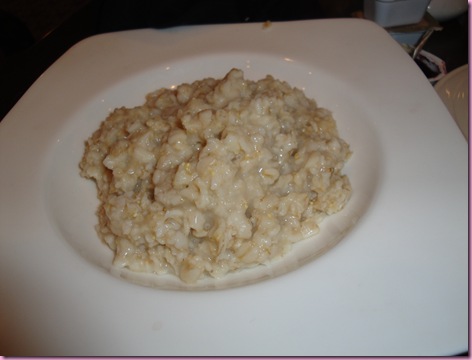 After bfast, we got to visit the plant and see where all the POMagic happens 😉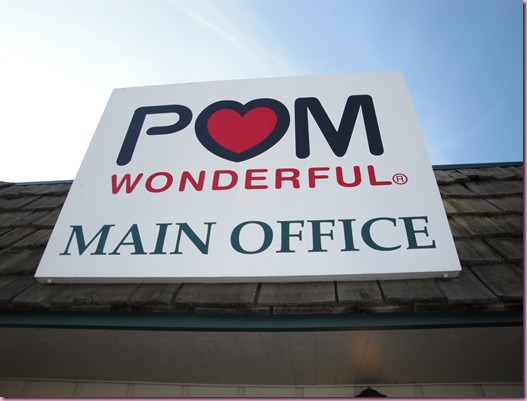 They gave us some super sweet hard hats, hair nets and headphones to wear (since it was loud in the facility and would enable us to hear what Brad was saying)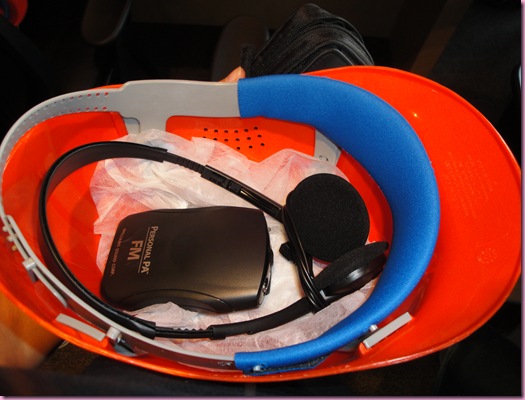 Hard hats + hair nets = sexy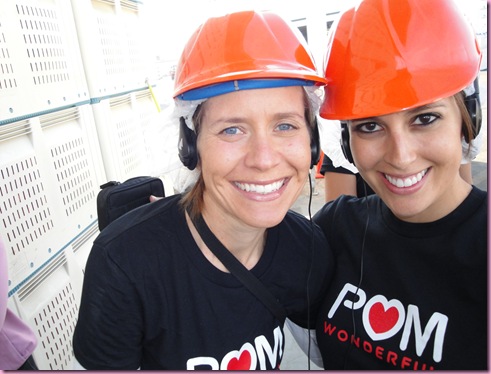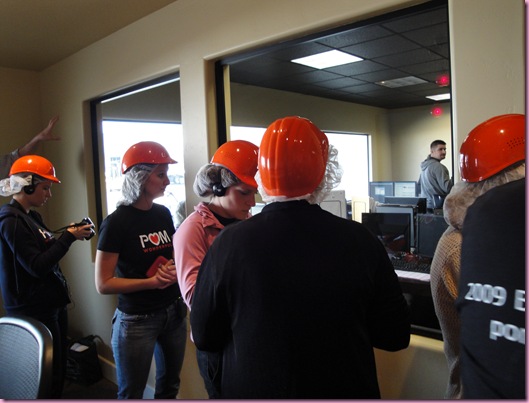 The coolest part of the tour (for me) was seeing how they process the pomegranates.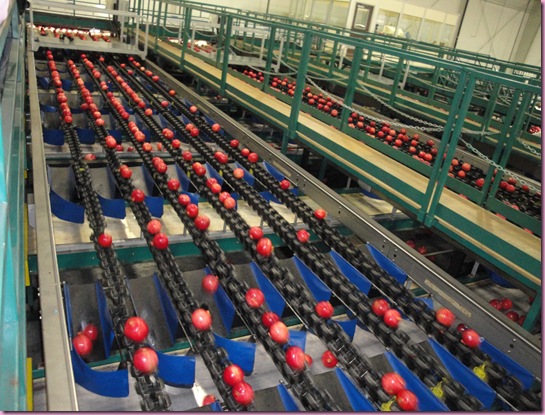 Each pomegranate comes through on a conveyor belt and a machine takes pictures of each individual fruit to determine size and quality (on a 100 point scale).
It sends the cracked fruits away and once again the poms are checked by workers for cracked fruit.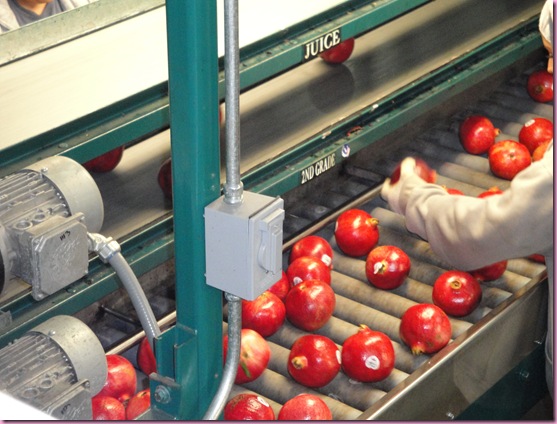 The fruits are sorted into various categories (Ultimate, 2nd grade, juice grade, etc) and then cleaned, waxed, and packed up.
We also got to see the juicing and bottling facilities which were equally intriguing.
Brad, who is Vice President and General Manager for POM's produce business, was our guide and thoroughly explained everything we got to see.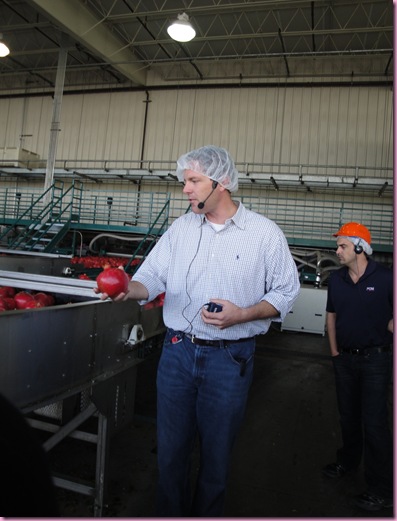 When we got back to the office, we were greeted by crates of pomegranates.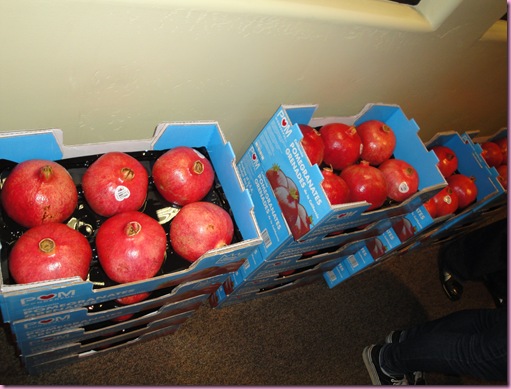 Juice (which I was SO ready for—I'd been thinking about POM juice for two days) :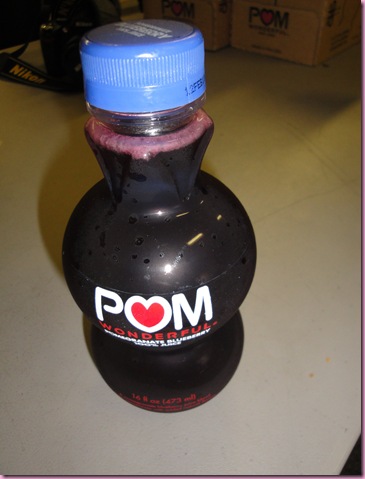 And bowls of arils which are the pom seeds: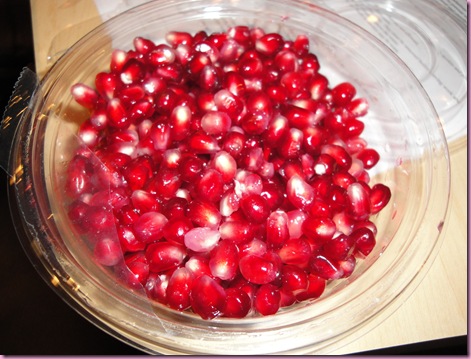 (Throughout the rest of the day, I ate the entire bowl)
After all of that, we said goodbye to our new bloggy friends, to Brad, Andrea, Jeff and Jim, and went to the airport to catch our flights.
It was such an amazing trip and I couldn't be more thankful to be included in a talented and super fun group of bloggers.
Thank you so much to Andrea and Jeff for planning such a successful and enjoyable event! <3
xoxo,
G