Pumpkin Spice Chia Seed Pudding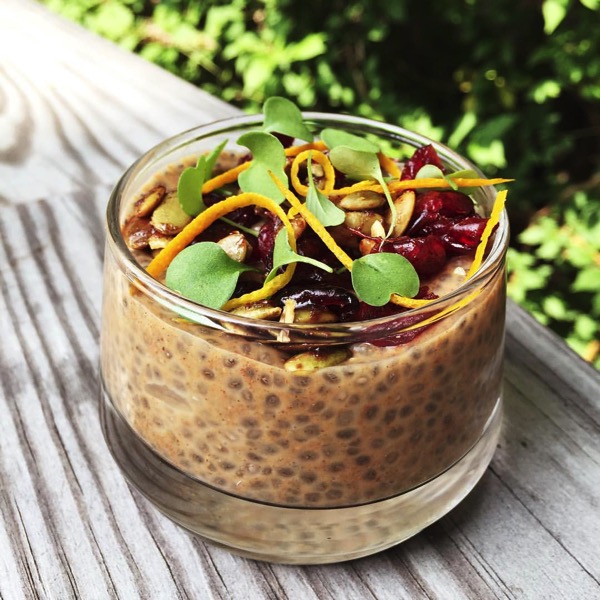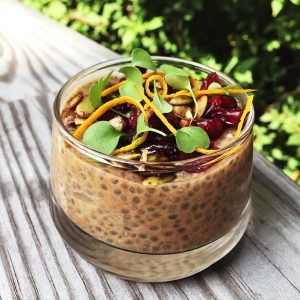 4 cups

unsweetened vanilla almond milk

1 cup

chia seeds

1 tbsp

vanilla extract

1 tsp

nutmeg

1 tbsp

cinnamon

2 tbsp

honey

2 tbsp

maple syrup

4 oz

pumpkin puree
Optional: microgreens, orange zest and Canyon Ranch's famous pumpkin crunch
Mix all ingredients except pumpkin and allow to set until thick (at least 1 hour).
Mix in 4 oz pumpkin puree and let sit to absorb the pudding.
Mix before serving and season to taste (if it needs more sweetness or a touch of salt).
Serve 3 ounces in a dish and garnish with 1 tablespoon of Canyon Ranch's famous pumpkin crunch, orange zest peel and microgreens.