Naughty Cocoa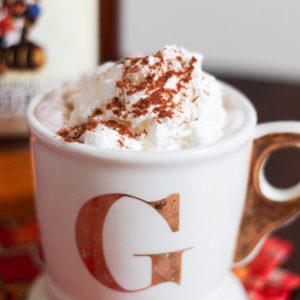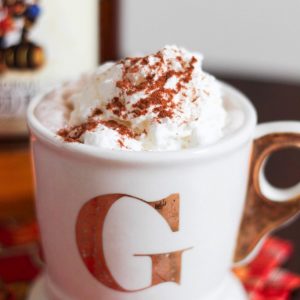 16 oz

almond milk

1

shot rum or rumchata

3 tablespoons

drinking chocolate (or dairy-free chocolate chips)

2 tablespoons

cocoa powder
Pinch of sea salt

1 teaspoon

vanilla

2

cinnamon sticks
Sweetener of choice (I used a mix of cane sugar and maple syrup)
1. Heat the almond milk in a saucepan on medium until hot, but not boiling, and stir frequently. Add in your rum (or Rumchata). We used one shot for this recipe, but do what you need to do.
2. Whisk in the cocoa powder and drinking chocolate (or chocolate chips) until smooth.
3. Stir in the salt, vanilla, and sweetener (taste and see how sweet you like it!) and cinnamon sticks before removing from heat.
4. Serve with rice whipped cream (or regular) and cinnamon sprinkled on top.