Hi friends! Hope you're having a wonderful morning. I wanted to share this post again, since it's a delicious and boozy recipe – perfect for upcoming holiday soirees.
A little something from the naughty list…. with NICE ingredients. 😉
Ok, and an excuse to use our Elf on the Shelf as a prop.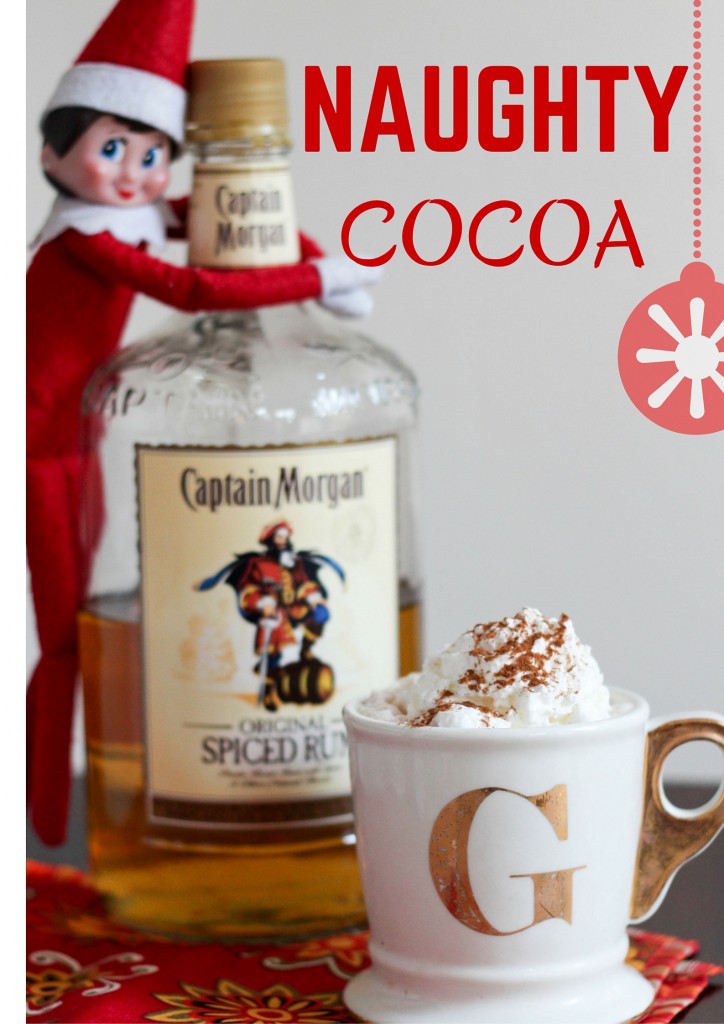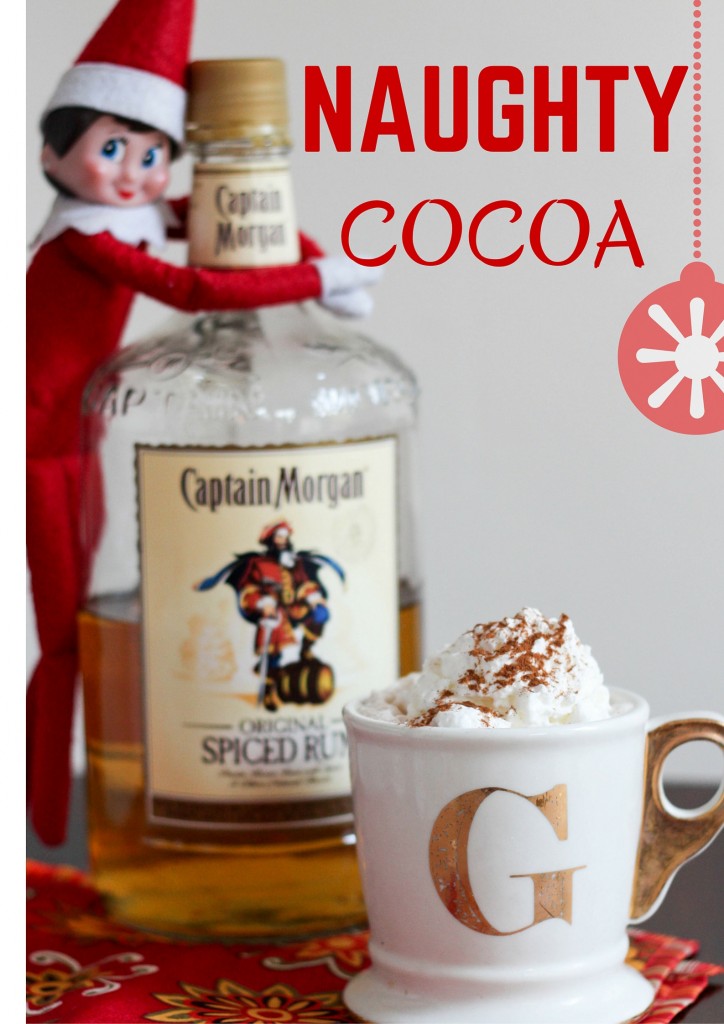 (Anyone else majorly slacking with the Elf on a Shelf this year? Just know that once you do it, you have to commit to it. Forever. I swim in regrets.)
Spiked Hot Cocoa
When we went to my cousin's White Elephant party last year, it was gloriously inappropriate. The gifts were amazing/hilarious and we had a blast hanging out with everyone. It's one of her annual traditions, and the star of the show (for me at least) was some naughty cocoa. I had to text her to find out the top secret recipe:
Mix hot cocoa with Rumchata (YES this is horchata with rum in it! Find it at Costco), and serve.
I thought some naughty cocoa would be the perfect accompaniment to making gingerbread houses the other night, and since I wanted to partake in my current sans-dairy state, I made a vegan version with almond milk, drinking chocolate, vanilla, and cinnamon sticks. Since we did not have any Rumchata on hand, I made sure to use a generous amount of cinnamon, and stirred in the rum after everything was warmed up.
Hot Cocoa with Rum
You need to try this.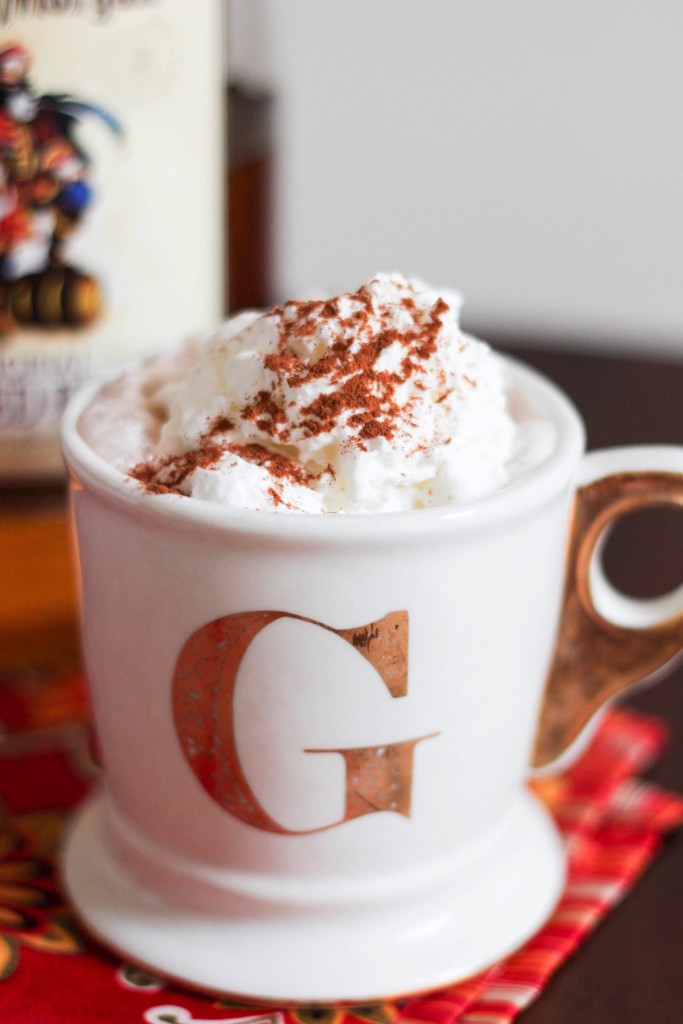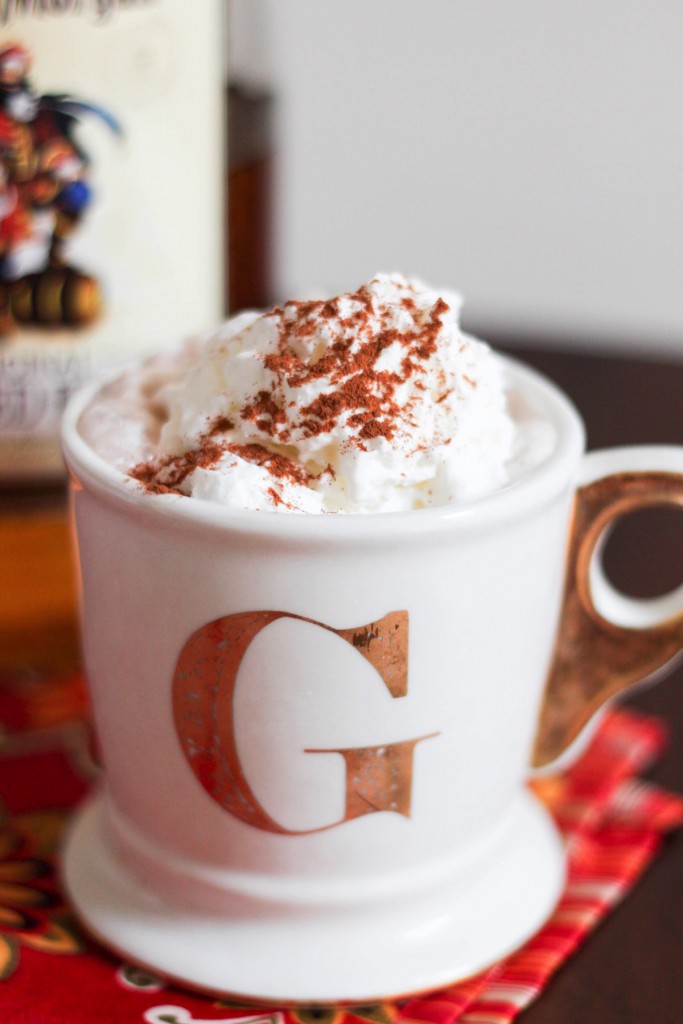 (If you're 21 and all that, mmmm k?)
Does anyone else talk like a pirate while pouring rum?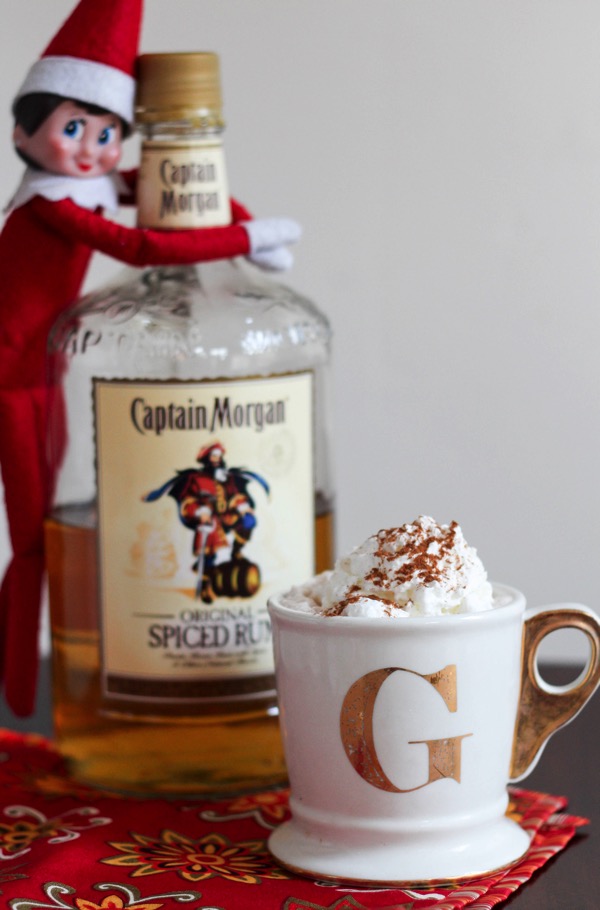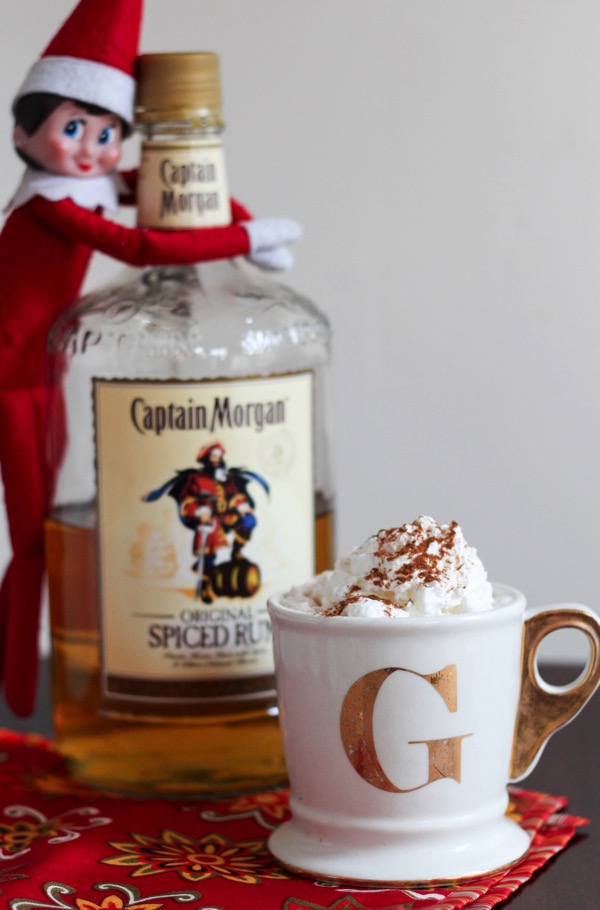 I poured the mixture into mugs, topped with whipped cream (rice whipped cream for me) and sprinkled with a little cinnamon.
A festive mug of holiday cheer, indeed.
Here's the recipe if you'd like to give it a try! I highly recommend it for any holiday parties you have coming up, or for a chilly Friday night at home.
Naughty Cocoa
16 oz

almond milk

1

shot rum or rumchata

3 tablespoons

drinking chocolate (or dairy-free chocolate chips)

2 tablespoons

cocoa powder
Pinch of sea salt

1 teaspoon

vanilla

2

cinnamon sticks
Sweetener of choice (I used a mix of cane sugar and maple syrup)
Instructions
1. Heat the almond milk in a saucepan on medium until hot, but not boiling, and stir frequently. Add in your rum (or Rumchata). We used one shot for this recipe, but do what you need to do.
2. Whisk in the cocoa powder and drinking chocolate (or chocolate chips) until smooth.
3. Stir in the salt, vanilla, and sweetener (taste and see how sweet you like it!) and cinnamon sticks before removing from heat.
4. Serve with rice whipped cream (or regular) and cinnamon sprinkled on top.
What's your favorite holiday drink??
It's a tough one for me, because I live for some egg nog, but I think that mulled wine is the winner.
Do you say hot cocoa or hot chocolate?
xoxo
Gina