Raw Chocolate Tart Filling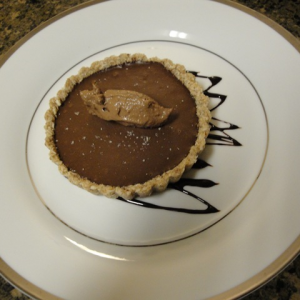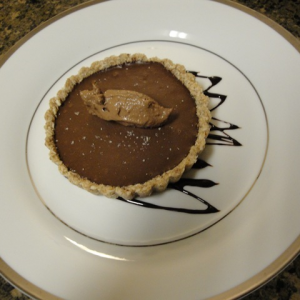 Scale
Ingredients
2 1/2

C soaked raw cashews

1 1/2

C cacao powder

1

C maple syrup

1/2

C honey

1 tsp

vanilla

1/2 tsp

sea salt

1/3

C water

3/4

C melted coconut oil
In the Vita-mix, add the cashews, maple syrup, honey, vanilla, sea salt and water. Blend well until smooth and creamy (you may have to use the Vita-mix stick thingy, whatever it's called, haha)
Add the cacao powder and blend until mixture is totally smooth–no lumps! Once again, use the Vita-mix stick thingy.
Lastly, add the coconut oil and blend until smooth.
Fill your tart shell (or you can make mini tarts) and place in the freezer to set for at least an hour. Remove the tart from the tart pan (you run water on the bottom of the pan to help loosen it) and store in the fridge. To serve, top with raw whipped cream and a sprinkle of high quality sea salt.