Raw chocolate tart filling
Hi friends

How's your day going?? Thanks so much for all of your lovely support as usual. <3 I'm very grateful to all of you for being so kind regarding my current homeless/nomad/vagabond/crazy life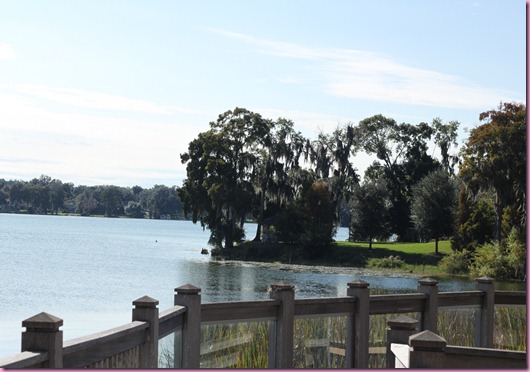 After DT last night, I stopped at Whole Paycheck to get groceries for dinner. Then this happened instead: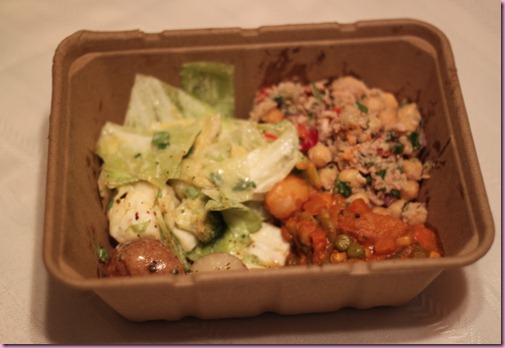 Hot bar

All the faves were there:
-vegan miso slaw
-tuna/chickpea salad
-madras curry
-foodgasms
I came back to the casa, read "American Wife" (I got it for the Kindle since Jenna was raving about it- love it so far!), snuggled the puppers and crashed.
Most of this morning has been spent in the Winter Park area– my favorite part of Orlando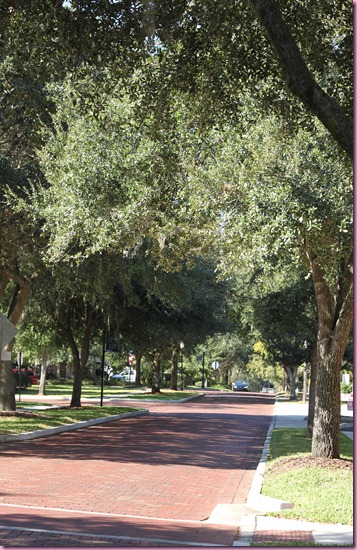 First, a ridiculously amazing yoga class at Full Circle with Rob. It was the kind of class where we flowed for the first half, then held deep stretches for centuries, and I left feeling very noodly and strange. In a good way, though

After class, I stopped at Starbucks to check my internet life (Facebook, comments, emails) and munch b-fast: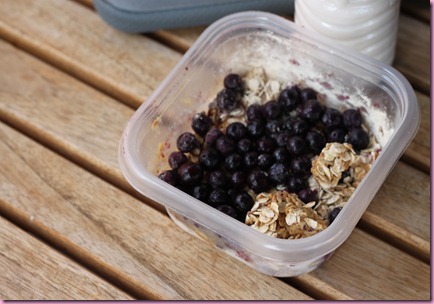 Breakfast cookie dough cereal!
I made the *dough* part, added frozen organic blueberries and put the almond milk in an empty water bottle.
After yoga, all I had to do was add the milk and feast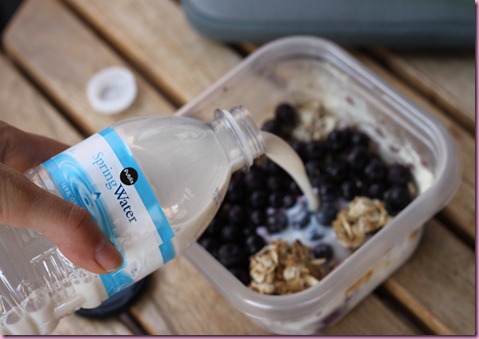 Glorious.
After b-fast, it was a spa kind of morning: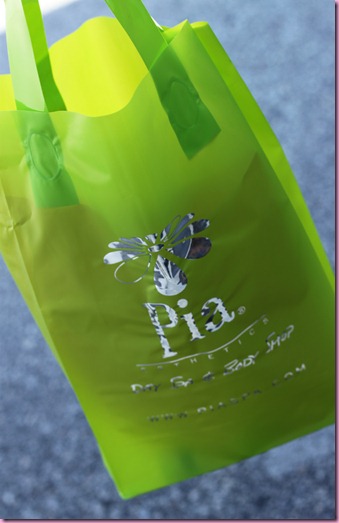 Now I'm at Beefcake and Noble, doing the blog thang/computer work thang for a while.
Have a great day and I'll see ya later this afternoon!
xoxo,
Gina
Something to do: Make this raw vegan tart filling- it will rock your face off

I forgot to post this last week with the tart shell recipe, but here ya go!
Raw Chocolate Tart Filling

2 1/2

C soaked raw cashews

1 1/2

C cacao powder

1

C maple syrup

1/2

C honey

1 tsp

vanilla

1/2 tsp

sea salt

1/3

C water

3/4

C melted coconut oil

Instructions

In the Vita-mix, add the cashews, maple syrup, honey, vanilla, sea salt and water. Blend well until smooth and creamy (you may have to use the Vita-mix stick thingy, whatever it's called, haha)
Add the cacao powder and blend until mixture is totally smooth–no lumps! Once again, use the Vita-mix stick thingy.
Lastly, add the coconut oil and blend until smooth.
Fill your tart shell (or you can make mini tarts) and place in the freezer to set for at least an hour. Remove the tart from the tart pan (you run water on the bottom of the pan to help loosen it) and store in the fridge. To serve, top with raw whipped cream and a sprinkle of high quality sea salt.


Prepare for foodgasmic glory

Whatever you do with what's left in the Vita-mix is up to you…

(Are those finger marks? I would never!)

© 2010 The Fitnessista