Thank you so much for your interest and support in being an affiliate!
To spread the word about "Build Up Your Blog," you will receive 50% of all eBook sales ($6.00 USD) that you refer. Payments are made via PayPal on the 1st of each month, in a batch. This will be 1-4 weeks after the first month you begin you sell products. For specific questions, email fitnessistasponsor at gmail dot com before joining. If you need help signing up, don't hesitate to contact me, too!
Details to join are found on eJunkie here:
Join our Affiliate Program!
Once your click the link above, it will take you to a page that looks like this. Here you'll create your personal login info.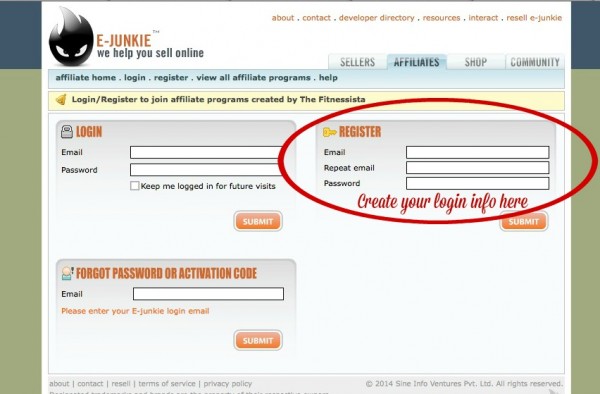 Next, the page will look something like this. Under the "Affiliate" tab at the top, you'll click "Log into Affiliate admin."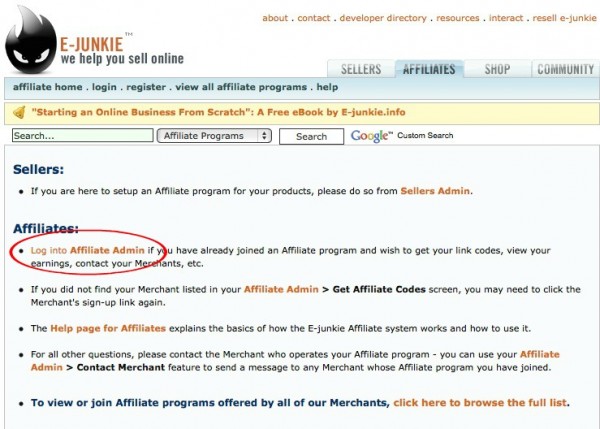 This is where you'll be able to select merchant (make sure "The Fitnessista" is displayed in the bar) and click "Get affiliate code."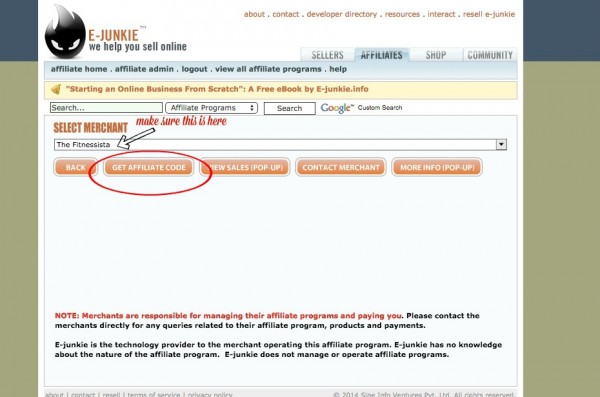 This screen will change to this, and your unique affiliate code will be displayed in the yellow box.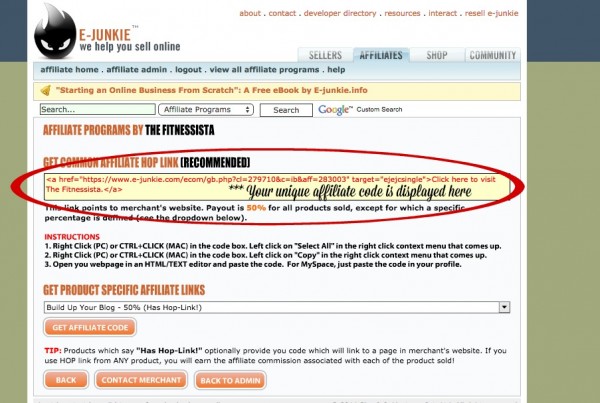 This is the HTML for the link you'll share. This will lead readers to the "Build Up Your Blog" page and you'll get credit for any sale you refer.
If you copy and paste the entire code, it will look like this:
<a href= "Your unique affiliate link" target="ejejcsingle"<Click here to visit The Fitnessista.</a>
Copy and paste this HTML into the HTML viewer of any blog post. You can change the text where it says "Click here to visit The Fitnessista" to anything you like! For example, you could change "Click here to visit The Fitnessista" to "Check out 'Build Up Your Blog' here!"
If you are not using HTML, you can easily add the link to your text. Just copy the link portion of the code (the first set of quotations in the full code) and paste the link.
If you'd like to make a blog button on your sidebar (using WordPress) go to your widgets. Insert an html/text widget, and here's the code that you'll input:
<a href="Your unique affiliate link (from eJunkie)"><img src="https://fitnessista.com/wp-content/uploads//2014/09/buildupyourblog.jpg" /></a>
That will include a photo of the eBook cover and link to your unique affiliate page when anyone clicks!
Thank you again for your help and interest in spreading the word <3
xoxo